These Are The Top Electric Cars We Saw In 2019
---
The future is electric, and these are the cars that have led the way this year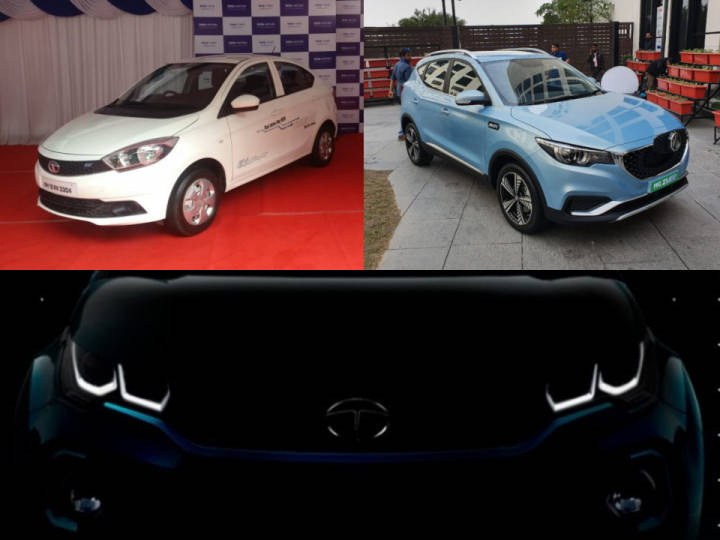 India's electric car industry is ready to blossom in 2020 with a deluge of electric vehicles (EVs) and rapid expansion of public charging infrastructure. But what about 2019? We started out with a couple of cars such as the Mahindra e2O and e-Verito. Electric cars around the world are being engineered and marketed to replace conventional combustion cars. That's a change which will happen someday in India too. Meanwhile, here's a compilation of cars we saw in 2019 that are pushing the portfolio for EVs in India:
Tata Tigor EV

Tata tinkered with its compact electric sedan before allowing private sales this October. Read our story about its launch here. For one, the company fitted a new 21.5kWh battery. This gives the Tigor EV an ARAI-certified range of 213km. It also packs in Tata's brilliant Harman sound system, which you can now appreciate in silence. Safety features are on par with the combustion model. However, it is pricier at Rs 9.44 to 9.76 lakh.
Hyundai Kona Electric

This is the first international-spec EV to come to India. With a range of 452km (ARAI), it has all the features you could ask for in a car. The big battery can be charged from a 50kW CCS charger in just under an hour. Read our story about the Kona's charging infrastructure here. Performance is acceptable in numbers and surprising in real life. But it is an extravagant choice of transportation at Rs 23.72 lakhs. If you think space is at a premium in the Kona…

MG ZS EV

… check out MG's SUV. Unveiled earlier this month, the ZS EV is just in time to make it to this list. Find out more about the EV here. The larger MG SUV also packs in a bigger battery -- 44.5kWh compared with the Kona's 39.2kWh. MG's claim of 340km is yet to be certified by ARAI. The bigger SUV is also faster, getting to 100kmph more than a second ahead of the Hyundai. You'll be able to buy one next month with ex-showroom prices likely to start from Rs 25 lakh.
Tata Nexon EV

Tata's compact electric SUV has been a long time coming but Tata wanted to be sure. The Nexon EV is claimed to have been tested for one million kilometres. It was also driven from Manali to Leh by celebrities Milind Soman and Ankita Konwar. We hope to see it without camouflage on December 19. Expect prices to start from Rs 15 lakh.
These were the cars we saw in India. A bunch of electric cars debuted internationally in 2019 as well. Here are the ones that made the biggest waves in the EV pool:

Tesla Cybertruck

Tesla could have made a ripple even without the outlandish styling of the Cybertruck. The big, slab-nosed electric pickup looks like nothing else on the road. Hard steel makes up the body, and the windows can withstand blows from a mallet (with varying results). Will the production model be bulletproof? We can't bet on it with the USD 39,900 (Rs 28.21 lakh) starting price. But by venturing into this market niche, Tesla has made work trucks cool again.
Ford Mustang Mach-E

While Mustang purists might hate the very premise of the Mustang Mach-E, we think it makes for a good looking electric crossover. Ford says it will have a range of 337km to 482km depending on the variant. With 850Nm of torque, this heavyweight is likely to keep up with its namesake sportscar at least on the drag strip. Prices are the USD equivalent of Rs 28.68 to 43 lakh. Given that it might soon get a right hand drive version, we'll keep our fingers crossed for an India launch.

VW ID.3

Volkswagen's ID.3 is a complex, cutting-edge hatchback, but it retains some of the practicality of the Golf. VW wants this to be the people's car of the future -- a volume seller like the Beetle. The first ID.3s will be delivered in the summer of 2020 and will cost upwards of EUR 30,000 (Rs 23.80 lakh).
Add Your Comments