Top 10 Cars Sold In August, 2021: 6 Marutis, 2 Hyundais, A Tata And A Kia Round Up The List
---
Maruti Suzuki once again leads the market, occupying six spots on the list of top 10 cars sold in August, 2021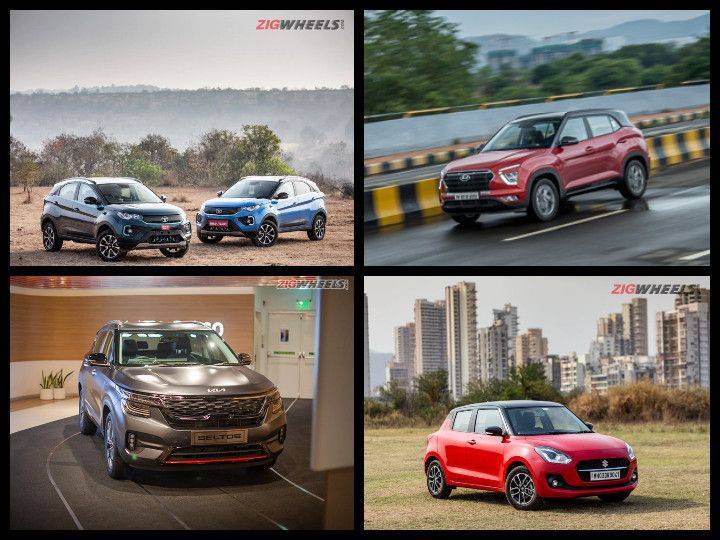 Maruti Suzuki has dominated car sales in India since time immemorial, and in today's day and age, when more and more carmakers are trying to capture a chunk of the market, it continues to rule the sales charts. Hyundai, as always, claims the number two spot with both Tata and Kia also present in the the top 10 list. Take a look below at the 10 most sold cars in India in August 2021:
10) Hyundai Venue

The Venue appeals to many customer bases due to its versatility. The SUV can be had with a regular petrol engine, a turbo-petrol engine, and a diesel engine, all of which can be specced with a manual transmission. The turbo-petrol also offers you a choice between a DCT and an iMT (clutchless manual). It's only the diesel engine of the Venue that continues to be sold without a two-pedal setup. Nevertheless, with 8,377 units sold in August 2021, the Venue registered a 1-percent increase in sales from August, 2020.
9) Kia Seltos

The first Kia to come to India, the Seltos, continues to cement Kia's place in India's automotive industry with excellent sales numbers. The compact SUV continues to wow customers with its plethora of powertrains (petrol, turbo-petrol, diesel and the choice of automatic transmissions with all of them) and long list of features. It cemented the 9th spot in the list with 8,619 units sold in August, 2021, although it did see a 19-percent decrease from August 2020, when it crossed the 10,000 units mark. Kia recently launched the X Line variant of the Seltos, which should freshen up the SUVs appeal.

The WagonR has been a mainstay of this list, and is often found on much higher spots. The petrol-only hatchback can be had with two petrol engines (1-litre and 1.2-litre), both of which can be had with an automatic transmission. Furthermore, the smaller 1-litre engine is also offered with a CNG kit from the factory, albeit only with a manual transmission. Maruti managed to ship 9,628 units of the WagonR from the factory, and when compared to the August 2020 numbers, it is a 30-percent reduction!
7) Tata Nexon

The Nexon is one of the safest cars on offer in India, according to Global NCAP. The sub4-metre SUV manages to get a 5-star crash safety rating with only two airbags, and it is no wonder why it proves to be such a hit with customers. The SUV can be had with both petrol and diesel engines, both of which can be had with manual and automatic transmissions. The Nexon's popularity not only saw it take number 7 on the list, in fact, its 10,006 units sold in August, 2021 are a 93 percent increase from the August, 2020 numbers.
6) Maruti Eeco

The Eeco is not really a hit with private car buyers, and is instead a popular option for odd jobs. It's great for ferrying people over short distances, can be converted into an ambulance, or can even be used for ferrying goods. Maruti then offers it in 5- and 7-seater configurations, and its 1.2-litre engine is also paired with a CNG kit from the factory to further reduce running costs. With 10,666 units being sold in August, 2021, the Eeco registered a 17 percent increase over its August, 2020 numbers.
5) Maruti Swift

The hatchback for all purposes. The Swift has a sporty side to appeal to enthusiasts, offers great value for a family of four, and even offers a great feature set. Despite being available with a petrol engine, the Swift then continues to be a consistent performer when it comes to sales numbers. Maruti is even working on a CNG iteration of this popular hatchback, which will only further heighten its popularity. It cemented the fifth place in this list with 12,482 units being sold in August, 2021, which is incidentally a decrease of 16 percent from its August, 2020 numbers.

The Hyundai Creta continues to wow buyers with its rich features set. It's actually the most affordable car in India to offer a panoramic sunroof, for now at least. The Creta offers the same powertrains as the Kia Seltos, but you miss out on a manual transmission with its turbo-petrol engine. It also gets an electronic parking brake, something you won't find on the Seltos. In August 2021, Hyundai managed to sell 12,597 units of the compact SUV, which is 7 percent more than the August 2020 numbers.

The top three spots are locked out by Maruti Suzuki, starting with the Vitara Brezza. Now a petrol-only SUV, the Vitara Brezza can be had with a manual or an automatic transmission. The auto transmission model also gets a mild hybrid system. Maruti managed to ship out 12,906 units of the SUV in August 2021, making it the highest sold petrol-only SUV in the country. In the process, the company also bettered its August 2020 numbers by 87 percent!

A staple on this list, the Alto 800 uses an 800cc petrol engine, which is the smallest engine offered by Maruti Suzuki. In fact, the Alto 800 is the only car that uses it. It's also one of the few models from the Indian carmaker that doesn't get an automatic transmission, although it does get a CNG kit from the factory to reduce running costs. Dealerships received 13,236 units of the Alto in August, 2021, which is actually 8 percent less than August, 2020.

Maruti's premium hatchback, the Baleno, took the top spot in August 2021, registering 15,464 units dispatched from the factory. It's a 46-percent increase from the same period in 2020. Maruti is working on an update for the Baleno, which we expect to see sometime in 2022. For the time being, the Baleno is a petrol-only offering that also uses a mild-hybrid setup. It is the only car in Maruti's lineup to make use of a CVT automatic transmission (most other manufacturers use an AMT or a torque converter).
More on Maruti Baleno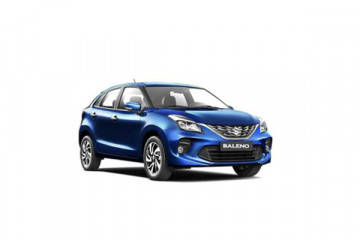 Rs. 5.99 Lakh Onwards
Ex-showroom, Delhi
See what our community has to say!
NEW
India's largest automotive community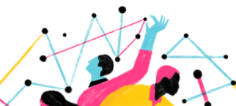 4 Offers Available