Mercedes GP F1 car reveals its inner beauty
---
Latest exhibit at Mercedes-Benz World takes apart the Mercedes GP Petronas car and hangs it by wires, literally!
There is something undeniably graceful and resolute about a Formula 1 car – so much so that it looks at speed even when standing still. But this recent exhibit by Mercedes-Benz shows that an F1 car taken apart can look just as beautiful, and possibly even more captivating!

Unveiled by Nick Fry, CEO of the Mercedes GP Petronas F1 team, the View Suspended II is an installation art piece that has over 3200 individual components of a modern F1 car, and arranged in breathtaking form by Dutch artist Paul Veroude. The result of the effort is one of the most advanced vehicles on the planet taken apart, exhibiting its real inner beauty and the painstaking engineering that goes into creating it.


Installed at the Mercedes-Benz World exhibition in Surrey, UK, the sculpture may not necessarily be 100-percent accurate to an F1 car, but stands testimony to the hard work that goes behind creating something so focused and purposeful. It may not be obvious from the outside, but an average F1 car sees 90,000 man hours of design, and another 2,00,000 man hours in its creation. View Suspended II aims to bring this same fact forward, and make the high-tech sport of F1 more visible to its lovers, in a literal manner.

While the exhibit has been drawing racing fans from all over Europe, the facility at the Brooklands Circuit in Surrey also has on display cars powered other Merc F1 engines, including the Force India cars of Adrian Sutil and Giancarlo Fisichella from the 2009 season, Hamilton and Alonso's 2007 Mclaren Mercedes and Mika Hakkinen's 199 championship winner.
See what our community has to say!
NEW
India's largest automotive community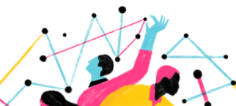 4 Offers Available