Mahindra Two Wheelers' Way Forward: Premium, For India And Europe
---
Leisure and lifestyle - that's how Mahindra plans to crack the two-wheeler space in India and abroad. Here's what they have planned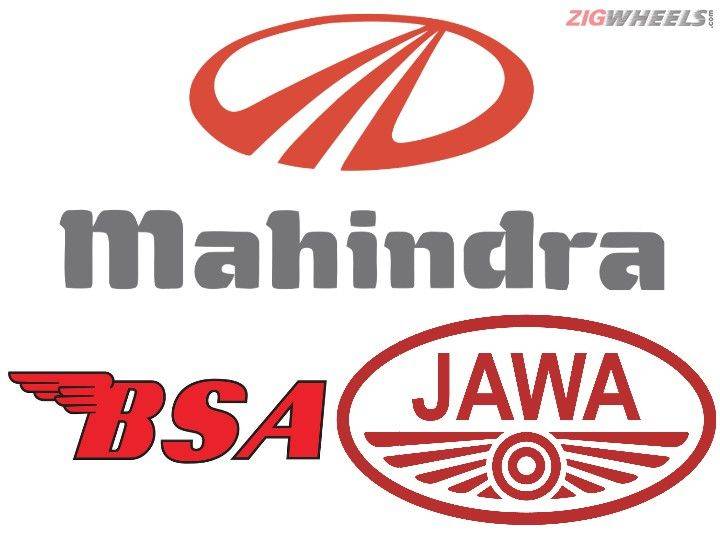 It was eight years ago that Mahindra took their first step towards making a mark in the motorcycle market. Time and money have done little to help Mahindra Two Wheelers take the fight to other Indian two-wheeler manufacturers. While Mahindra Two Wheelers found some traction, the scooters and commuter motorcycles remained bit players in a high volume market. It was Mahindra's premium motorcycle, the Mojo that managed to earn Mahindra some mindspace. However, it hasn't troubled the popular KTM range of motorcycles. Some tough calls needed to be made, and after cost cutting, trimming manpower and some soul searching, Mahindra Two Wheelers has a new way forward, and this time it isn't volumes.
Niche & Lifestyle:
Mahindra's mass-market products like the Centuro and the Gusto aren't going to be "pushed" anymore. The entry-level segment is where the volumes are, but that's also where the competition is the fiercest. In the 100-110cc class of motorcycles, even global players like Yamaha and Suzuki have failed to make a dent in Hero's dominance. Even though the scooter segment is much more forgiving, the Mahindra Gusto wasn't able to establish itself among its peers.
However, the market for performance machines is growing at a rapid pace and is underserved. This makes for an interesting opportunity for a company that has an immense breadth of resources under one name. The 300cc Mojo has helped channel Mahindra Two Wheelers' future focus towards premium offerings which not only have better profit margins, but also endow the brand with a touch of premiumness. To that effect, Mahindra had recently announced the acquisition of the classic British motorcycle brand, BSA. Along with that, Mahindra also announced that the Czechoslovakian brand Jawa would be making a comeback to India as well!
Comeback of the legends:
Mahindra acquired a majority stake in Classic Legends, which has global brand rights for the iconic British bikemaker, BSA Company. Classic Legends also has brand license agreements with Jawa for India and a few other Asian countries. Mahindra announced that it will manufacture the new range of Jawa motorcycles at its Pithampur plant in Madhya Pradesh, where its other range of two-wheelers are built. The Jawa motorcycles will be built from ground up and will be developed at Mahindra's R&D centre in Chinchwad in Pune, Maharashtra, but could tap into resources across the Mahindra portfolio. Although Mahindra will manufacture the Jawa range of bikes at its facility, it will not feature the Mahindra logo.
It is expected that the modern day Jawas will strive to maintain the classic styling albeit powered by modern mechanicals, and that should give Royal Enfield some reason to worry. The Jawa bikes will be made in India and will be exported to select Asian countries. The first of the Jawa motorcycles is expected in a relatively short time of two years; whether the Mojo is used as a base for these motorcycles remains to be seen.
BSA is a brand that, for now, isn't destined for the Indian market. To cater to the modern-classic enthusiasts in Europe and America, Mahindra aims to develop and manufacture the BSAs in Europe to better fulfil the needs of the lifestyle market and its customers. Initially, only one model will be made, but we can expect more variants, based on this new BSA motorcycle.
Getting its Mojo back:
For now, Mahindra's flagship offering, the Mojo, will be the core product for the company and its reach will be widened with newer variants and price points to appeal to commuters, sport riders and tourers. Mahindra has already unveiled a touring-oriented version of the Mojo, and a more adventurous take of the Mojo can be expected in the future. Mahindra had also participated in the 2016 Raid de Himalaya on a Mojo, so some ground work has already been done. For the price-sensitive customers, an entry-level model is expected, which was spotted testing recently. To save costs, this Mojo swaps expensive upside-down forks for telescopic front forks, uses a single exhaust muffler instead of two, and MRF tyres instead of the Pirelli rubber.
Finally, you can expect a sports tourer variant of the Mojo with a semi or full fairing, which should widen the Mojo's appeal as Indian two-wheeler buyers have a soft spot for faired motorcycles. But the new range of Mahindra Mojo bikes are not expected to come soon, as the officials claimed it will be launched in the coming two years.
French Connection:
When Mahindra acquired Peugeot Motocycles (PMTC), there was a strong rumour that the French brand might land in the Indian market soon. Some Peugeot scooters were spotted at Mahindra dealerships and they were also displayed at the 2016 Auto Expo, giving rise to more speculations of a possible launch. But the above was squashed by Rajesh Jejurikar, president and chief executive, Farm Equipment & Two-Wheelers, M&M at a press conference. The main reason cited for not bringing the Peugeot scooter range to India was the fact that Mahindra feels the Indian market isn't ready for premium scooters and, given the low volumes, setting up local assembly operations doesn't make sense.
Instead, Peugeot Scooters is directing its attention in the Southeast Asian markets. CKD assembly of the scooters will start in Vietnam, with Indonesia being a key destination. Mahindra also announced that they have made fresh investments in Peugeot Scooters for new product development and adaptation of better technology, abiding by Euro IV emission norms. However, the Peugeot scooters for India remains on the backburner as Mahindra haven't been able to build a business case in which they could bring in a suitable Peugeot product in the Rs 90,000 – 1,00,000 range.
The Road Ahead...
For Mahindra, the strategy change might have been a difficult decision but it was a vital one for its future. Let's face it, the company has been bleeding money and resources without any gain in sales. The average monthly sales for Hero MotoCorp is higher than what Mahindra could achieve in an entire year, and a change in strategy was, hence, the need of the hour. The Classic Legends announcement might have made the classic motorcycle enthusiasts jump in joy, but the journey for Mahindra won't be easy by any means.
The development time for Jawa motorcycles has been stated as two years, which seems very less for a ground-up job unless Mahindra is getting help from Jawa. We feel that Mahindra might employ the powertrain of the Mojo for the upcoming made in India Jawa motorcycle. The above will raise many eyebrows and Mahindra will have to make sure that the powertrain has been revamped to suit the characteristics of the Jawa bikes. With BSA, the task at hand becomes more challenging for Mahindra as it is an iconic British brand and Mahindra will have to safeguard its ethos.
For BSA, Mahindra will have to start with a clean slate and it cannot cut corners, given its heritage. The design and development will be done in Europe and Mahindra can utilise the expertise of Mahindra Racing which has a world-class facility in Italy. Amalgamation of its resources will be an uphill task for Mahindra though. The BSA offering will be a premium motorcycle, so the engineering finesse along with build quality has to be of the first order. Whether Mahindra is able to pull off the tough task is something only time will answer, but we hope it doesn't disappoint the BSA loyalists.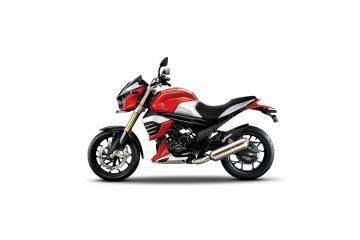 Rs. 1.63 lakh Onwards
Ex-showroom, Delhi
Get Loan starting @9.7%
View On Road Price
Mahindra MOJO XT 300 Alternatives