Mahindra Mojo North East Trail Diaries: Day Six
May 22, 2017
Views : 11537
---
The 2017 calendar of the Mahindra Mojo Trails starts with a visit to the pristine trails of the North East and we are one of the lucky ones to be on it. The twelve-day ride takes us to some of the most remote and desolate locations of India. The ever changing terrain of this region can turn even a mundane drive into a challenging one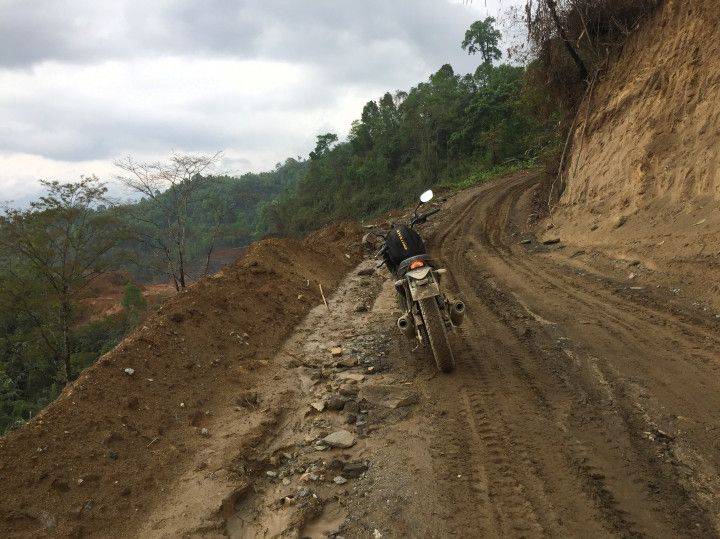 Day Six- Seppa to North Lakhimpur (239 km)
When in the mountains, expect the unexpected. What was supposed to be a smooth highway run to Lakhimpur turned out to be a slush fest with some hardcore off-roading involved. Barely 50 kilometres in, the road to North Lakhimpur was closed with the signage: "Landslide prone area.

Enter at your own risk." The way ahead was being carved through a mountainside made of clay. The long stretch contained remnants of what were roads and forced us to take an excavated mud path that had the consistency of quicksand thanks to overnight rainfall.

The roads took us through some remote villages and was a mix of delightful stretches and some interior roads that required us to slip and slide our way out of knee-deep slush. It did not help that the dual-purpose tyres got caked with the sticky mud, leaving them with no traction.

It was nevertheless a good experience with all riders coming together and helping each other out of the sticky situation. Once on the highway progress was swift with good roads till we reached North Lakhimpur, where the connecting road was a single lane affair with washed out pieces of tarmac that slowed down progress.

It was after dark that we reached North Lakhimpur. Stay tuned for more updates of this twelve-day ride.
here
to read about Day Five- Bomdila-Seppa (211 km)