Mahindra Mojo North East Trail Diaries: Day Five
May 19, 2017
Views : 2567
---
The 2017 calendar of the Mahindra Mojo Trails starts with a visit to the pristine trails of the North East and we are one of the lucky ones to be on it. The twelve-day ride takes us to some of the most remote and desolate locations of India. Today, we venture deeper into the jungle and learn more about the region's cultural history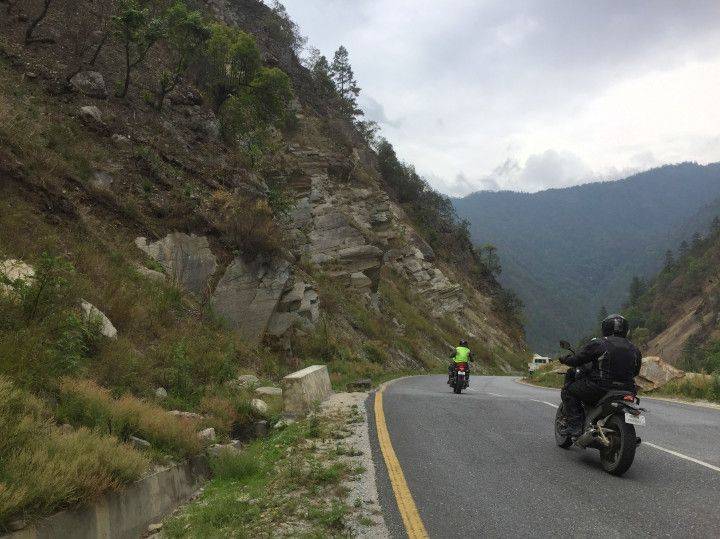 Day Five- Bomdila-Seppa (211 km)
Today, we head to Seppa, a town that lies between Bomdila and Tezpur. The route here is quite interesting as it takes us through some super smooth roads that seem to vanish into nothingness and then remerge. As the roads run through a valley, it is inundated by frequent landslides, hence the frequent disappearance of said smooth roads. This is landslide country, where you can see rocks strewn across the road. I did see a small rock fall before me, inspiring me to up my pace and get out of that tricky situation.

We did have to stop for a while as the guys from Borders Roads Organisation swiftly cleared a landslide. These guys work throughout the year building roads, clearing landslides and building new roads again. On the flip side, Arunachal Pradesh seems to get even more breathtaking as you approach the interior parts. The vegetation seems to get denser and denser and you get the feeling you are riding on one of the roads in Jurassic Park in Costa Rica.

The town of Seppa is named after a native woman who was captured by the Chinese who asked her to take them back to the border. Seeing no escape, she let the group to a remote valley and jumped off the cliff, leaving them stranded and exacting her revenge. Seppa today is a part of East Kameng district which is home to five indigenous tribes. Besides Christianity and Hinduism, they practice the indigenous religion of Donyi Nyedar where they worship the sun and the moon.

We are greeted in Seppa by the East Kameng Cultural Committee who have organised a cultural dance for us. As kids dance gracefully to local folk songs, you can't help but admire the rich and diverse culture this region has to offer and which the locals here are so eager to share.

Stay tuned for more updates of this twelve-day ride.
Click here to read about Day One- Guwahati to Bomdila (338 km)
Click here to read about Day Two- Bomdila to Tawang (170 km)
Click here to read about Day Three- Tawang
Click here to read about Day Four- Tawang to Bomdila (170 km)