Honda two-wheeler sales shoot up by 31 per cent
May 3, 2013
Views : 21972
---
Honda Motorcycles and Scooters India posts highest ever monthly sales in April 2013 while Yamaha keeps the numbers up by focusing on exports. Meanwhile, Hero, Bajaj and TVS' sales slide yet again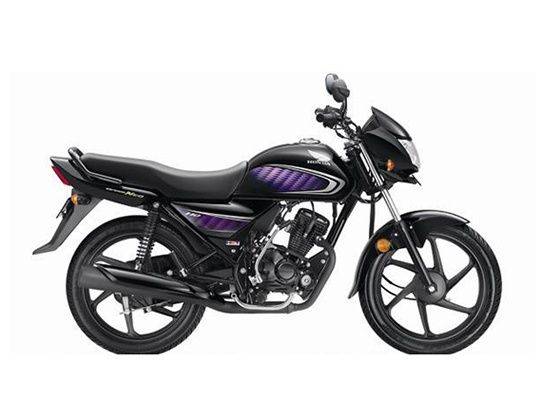 Two-wheeler manufacturers in the country have released their respective sales data for April 2013 and the overall picture seems to mirror last month's performance. While Honda and its Japanese sibling Yamaha registered positive sales figures, the Indian trio of Hero MotoCorp, Bajaj Auto and TVS have reported a decline.
The Gainers:
Honda:
Honda Motorcycle & Scooter India (HMSI) registered its highest ever monthly sale with 2,59,560 units sold in April 2013 compared to 1,98,831 in the corresponding month last year, which equates to an impressive 30.54 per cent growth. Of the overall sales, motorcycles accounted for 1,23,240 units, up by a humungous 51 per cent! Scooter sales stood at 1,36,320 units which translates to a more modest 16 per cent growth. Honda had announced two new bikes in March -- the 110cc Dream Neo and the 150cc CB Trigger -- which are further expected to boost sales.
Yamaha:
India Yamaha Motor is the other two-wheeler manufacturer to register a sales growth though their volumes are not as dramatically high as Honda's. Yamaha sold 35,927 units in April 2013 compared to 26,944 domestic units in April 2012. That represents an overall gowth of 44.3 per cent though it was largely owing to the massive 75 per cent growth in exports. The positive sales can be credited to the 113cc Ray scooter, which has been well received.
Hero MotoCorp:
Hero MotoCorp, the country's largest two-wheeler manufacturer, had another disappointing showing with a 9.51 per cent decline in sales. Hero managed to sell 4,99,113 units in April 2013 compared to 5,51,557 units in the same period last year. Hero MotoCorp Senior Vice President (Marketing and Sales) Anil Dua said: "We are glad to have opened the new financial year with despatch of close to 5 lakh two-wheelers in April....we expect retails sales to stay buoyant even in May." The worry lines for Hero are increasing with Honda hot on Hero's heels to grab the No.1 crown, having launched two new bikes recently.
Bajaj:
Bajaj Auto, which was recently displaced from the No.2 position by Honda, had yet another bad month with a 10 per cent drop in sales. Bajaj managed to sell 3,44,178 units in April 2013 as against 3,81,590 units in April 2012. To add to its woes, exports too fell to 1,30,329 units compared to 1,69,010 units in April 2012, which translates to a decline of 22.89 per cent. Bajaj has a lot of catching up to do if it wants to regain the No.2 position it lost to Honda. Also, the recently launched Discover 100T hasn't done any wonders for the Chakan-based two-wheeler manufacturer.
TVS:
Hosur-based two-wheeler manufacturer TVS also reported a slide in sales with 1,65,215 units sold in April 2013 compared to 1,74,455 units in the corresponding month last year. Though motorcycle sales remained almost stagnant at 67,849 units in April 2013 against 67,966 units in April 2012, scooters sales took a steep fall with 29,692 units sold compared to 35,833 units in the same period last year.