Geneva Motor Show 2017: Aston Martin Launches AMR Sub-brand
by Aakash
Mar 8, 2017
Views : 8238
---
AMR will be working on bringing into production two concepts showed at the Geneva Motor Show - the Rapide AMR and the Vantage AMR Pro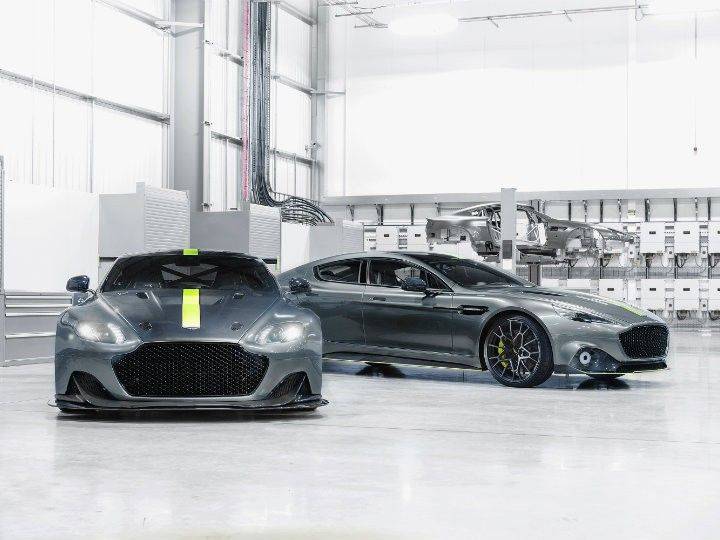 Eagerly awaiting the Aston Martin Valkyrie? While it may take some time before we get to hear about it next, Aston Martin is in the news for another reason. The British high-performance and luxury carmaker has launched a new brand called Aston Martin Racing (AMR) at the Geneva Motor Show. But what will AMR do that Aston Martin is not already doing? AMR will be tasked with creating extreme road and track vehicles.
Actually, Aston Martin has been creating extreme road and track vehicles – going as far back as the exclusive One-77 to the track-only Vulcan – for quite some time. And this was done while it worked on regular models such as the DBS and the Rapide. AMR will free up the folks at Aston to focus more on grand tourers such as the DB11 and make them better than ever. The new division already has its hands full. How? Aston Martin showcased two concepts that will go into production - the Rapide AMR and Vantage AMR Pro – with the AMR suffix.
Let's talk about the two cars as well. The Aston Martin Rapide AMR has a new grille, front splitter, side sills, rear diffuser, 21-inch wheels and different interiors than the regular Rapide. The Vantage AMR Pro sees a power bump to over 500PS, adjustable suspension, competition-spec engine and transmission mounts, and centre-locking wheels, among other motorsport upgrades over the regular Vantage. They will both be exclusive too, with the Rapide AMR seeing a production run of 210 units and the Vantage AMR Pro seeing only seven units built.
The Rapide AMR represents the first tier of the AMR line. After all, it is just a four-door coupe with upgrades to the engine, chassis and styling. The Vantage AMR Pro is what the AMR is about, as the car is influenced by the V8 Vantage GTE from the World Endurance Championship. Future development of AMR models will be handled by central vehicle operations teams in Aston Martin. For instance, the AMR Pro models will be developed by Q by Aston Martin Advanced Operations. Yes, the same division that was behind the Vantage GT12 and Vantage GT8.
Excited for the future of the Aston Martin? We sure are!
More from 2017 Geneva Motor Show:
Aston Martin's Hypercar Is Called Valkyrie
Mercedes-AMG GT Concept Unveiled
This Rolls-Royce Ghost Will Be A Girl's Best Friend
McLaren 720S Packs Power In A Beautiful Package
All Hail the New King of the 'Ring: The Lamborghini Huracan Performante