SC Extends BS6 Deadline: BS4 Car And Bike Sales To Continue While Coronavirus Keeps Things Shut
Mar 27, 2020
Views : 16634
---
The SC gives car and bike dealers some reprieve, allowing them 10 days to clear 10 per cent of their unsold BS4 stock once the coronavirus lockdown is lifted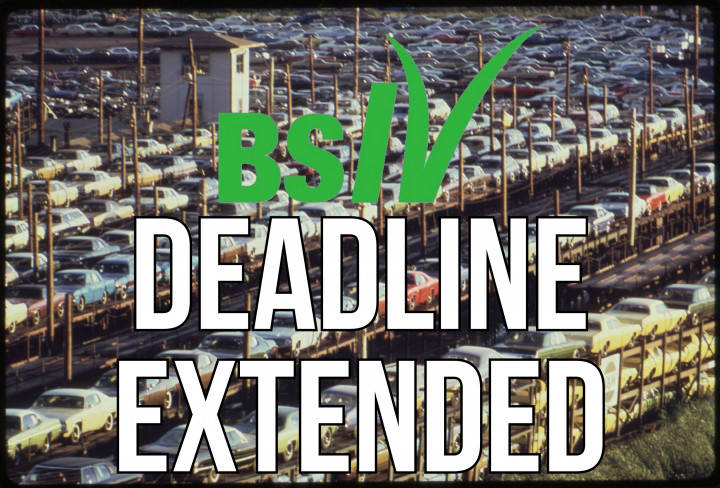 More than 7 lakh BS4 two-, four-wheelers and trucks worth approximately Rs 6,400 crore remain unsold
Supreme Court allows FADA to sell these BS4 vehicles from April 15 to April 24, as there is a nationwide lockdown till April 14
Original deadline to complete sale and registration of BS4 vehicles was March 31, with only BS6 vehicles to be sold from April 1
SC also allows the same extension for BS4 vehicles which were sold but remained unregistered due to lockdown
Passenger car and two-wheeler dealers across India are breathing a sigh of relief, and no, it isn't due to the low pollution resulting from a nationwide coronavirus lockdown. The Supreme Court (SC) has granted reprieve to the dealers by allowing an application by Federation of Automobile Dealers Associations (FADA) and granting them an extension for the deadline for sale of older Bharat Stage 4 (BS4)-compliant cars, two-wheelers, and commercial vehicles. But there's a small catch, and a big number attached to it. Before this order, only BS6-compliant vehicles were to be sold in India after March 31.
Small Catch

Firstly, the small catch: 10 per cent. According to the apex court's order, all automobile dealerships will be allowed to clear only 10 per cent of their leftover BS4 inventory, within 10 days of the lockdown lifting on April 14. Assuming the lockdown is lifted and not extended further, this gives them time till April 24, 2020. Effectively, that is 24 days past the actual mandated deadline for transiting to sale of only BS6 emission norm-compliant vehicles after March 31, 2020.
Now, given the lockdown and COVID-19 healthcare concerns, the court seems to have allowed this relief. In the past week, even before Prime Minister Narendra Modi announced the 21-day lockdown, nearly all carmakers had already stated that they would be shutting down their respective manufacturing plants as well as customer touch points to contain the spread of the deadly virus.
The industry has pretty much come to a standstill in India as well as in other affected nations including Italy, Germany and some parts of the United States. So the extension is not really a breakthrough, more a stop-gap to allow dealers to cut some of their losses coming from the shutdown during these last two weeks before the March 31 deadline.
Big Number

Now comes the big number: Rs 6,400 crore. That is the estimated value of the total inventory of unsold BS4 vehicles in the country at the moment, according to FADA president Ashish Harshraj Kale. While some of the major car and bike makers had managed to clear their BS4 stocks and moved onto completely BS6-compliant lineups, some had not. And the bigger concern had come from the regional and national dealers who had this unsold BS4 stock at their yards and dealerships.
Of the Rs 6,400 crore, around 7 lakh two-wheelers comprise Rs 3,850 crore of value, along with 15,000 passenger cars worth Rs 1,050 crore, and 12,000 trucks (commercial vehicles) worth Rs 1,440 crore. Of these, around 10 per cent, meaning BS4 vehicles approximately amounting to Rs 640 crore, will be allowed to be sold under this new extension.
Will The Extension Work?

Well, in many ways, no. To begin with, the SC's reprieve period of 10 days after the lockdown, from April 15 to April 24, is right after the lockdown is lifted, IF it is lifted. Even if the government thinks it is safe for the population to go out then, how many people will be jumping to make a car, bike or even truck purchase the minute they get out of social isolation? The logical answer would be very few or none. Unless, of course, dealers decide to start selling them by the kilo, which is highly unlikely. You can definitely look forward to some tasty car and bike deals if you managed to make some money off the dwindling stock market, however.
On the flipside, the remaining 90 per cent vehicles with an estimated value of Rs 5,760 crore should not be considered dead stock. The introduction of the BS6 emissions norms does not stop carmakers from exporting their BS4 vehicles to neighbouring nations including Bangladesh, Nepal, and Sri Lanka as well as to African countries, where the older norms are still legal. That is if the carmakers agree to buy back the unsold stock from the dealers and decide to export the same.
FADA represents over 26,000 showrooms and dealerships across the country.
"I Bought A BS4 Car But Couldn't Register"

Fear not, in other news, the SC has also allowed for registration of BS4 vehicles which were bought before the original deadline but remained unregistered due to the lockdown which began on March 24. This process will also be allowed till April 24.
Meanwhile, don't forget to stay safe and come back here to see all the updates on this developing situation as well as latest updates from the auto industry.
Also Read:
Add Your Comments