The Covid-19 Lockdown Story So Far From A Petrolhead's Perspective
---
As the global pandemic spreads, so does the panic. Here is the information you need to know, and the entertainment you need to catch up on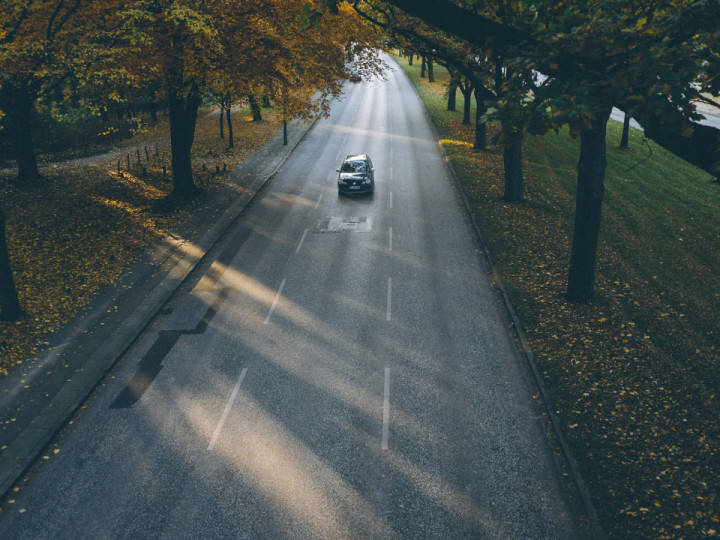 The novel coronavirus continues to spread across the globe even as government efforts at the local and international levels are being made to contain it. Globally, more automobile manufacturers have now shut operations to protect their workforce, a trend which is also picking up closer home. While today may be Gudi Padwa, it sure doesn't feel like a holiday to many. No matter, here's our attempt to catch you up on the happenings of the last few days.
Meanwhile, some of the carmakers have also begun chipping in their time towards COVID-19 relief efforts with plans to switch to manufacture of masks as well as respiratory devices in the fight against the deadly virus. As always, ZigWheels brings you all the coverage in one place, along with some reading and watching relief, so you don't feel any FOMO during the lockdown, which will go on in India for at least 21 days more.
Lockdown

Sunday had been a day of the Janata Curfew across the country, as announced by Prime Minister Narendra Modi. Apart from the daylong silence and momentary vessel-banging, Sunday was also a precursor to actions by state governments in this direction. At least 85 major districts across the country are under lockdown till March 31, and cases of coronavirus-infected have breached the 500-mark in India.
Union Finance Minister Nirmala Sitharaman announced some financial sops on Tuesday afternoon, followed by the PM's address in the evening. During this, Modi called for a further 21-day lockdown across the nation. He announced a Rs 15,000 crore outlay towards healthcare training, devices and facilities in the fight against the pandemic as well.

States including Maharashtra are limiting public and vehicular movement by imposing section 144 of the CrPC and shutting major roads such as the Mumbai-Pune Expressway, the Mumbai suburban train service, as well as city bus services. Pune police have set up a WhatsApp service for you to inform them in case you have to venture out for any essential work. Police forces in certain cities have also begun detaining and charging those found to be flouting the lockdown call.
The 'Don't Panic' part here is shops selling vegetables, food grains, and medicines; as well as banks will remain operational. Further, Mylab Discovery Solutions, a Pune-based organisation, has developed an indigenous COVID-19 testing kit, which they claim costs about a fourth of the imported testing kits. This should help increase access to testing and screening for the virus.
Production Halts

Major carmakers in India and around the world have halted production at their plants in affected countries. While some had announced that they're shutting down until March 31, others have stated they would do so until further notice. The Indian manufacturers include Maruti Suzuki, Toyota Kirloskar Motor, Honda, Hyundai, Fiat Chrysler Automobiles (FCA), Mahindra, MG Motor, Kia, Renault-Nissan Automotive, and Volvo. Many had already called off their drive events as well as some important launches lined for this month.
Globally, brands including Rolls-Royce, Daimler, Ferrari and Volkswagen have also stopped production, particularly in their European plants. The 2020 Geneva International Motor Show (GIMS) has already been cancelled and New York International Auto Show (NYIAS) has also been postponed in view of the outbreak.
Relief Efforts

Many of these aforementioned carmakers are not ones to sit around twiddling their thumbs, either. Some including Mahindra, Tesla, FCA, and Ferrari have already announced that they will produce masks as well as ventilators for COVID-19 patients, to make the jobs of healthcare officials a little easier.
BYD claims to be readying the largest mask manufacturing plant in the world, with Volkswagen, Ford, Daimler, and General Motors following suit. Mahindra has even offered all its now-idle Mahindra Holiday Resort facilities to be temporarily converted into an isolation clinic for coronavirus infected patients.
So What To Do?

First things first - just stay safe. Not for no reason are entire countries and their economies grinding to a halt. This is the kind of situation that air stewardesses have been instructing us on forever: first put on your own (metaphorical) mask. Secure yourself and those living with you and follow basic hygiene and health protocol.

For the petrolheads among us, we know you're missing your drives and rides as much as us. Why not take this time to secure it by disinfecting the vehicle while you are home? And for those of you who feel bored, we have a bunch of the top reads, fun videos, and car movies for you to bite into as the world tries to heal itself.
Don't forget to tell us how you are coping with the situation and feel free to share some helpful suggestions for your fellow petrolheads.
Add Your Comments