Colours The Honda Activa, Grazia, X Blade And More Look Good In
by Gaurav
Sep 26, 2018
Views : 28708
---
We list down our colour preferences for select Honda two-wheelers that make them look the part
Once you have narrowed down on your ideal companion for daily commutes, it always boils down to that one final yet critical aspect of what colour to choose from. Especially since manufacturers have us spoilt for choices nowadays. In order to make your life easier we share our take on the colours that make select Honda offerings look classiest.


Activa 5G -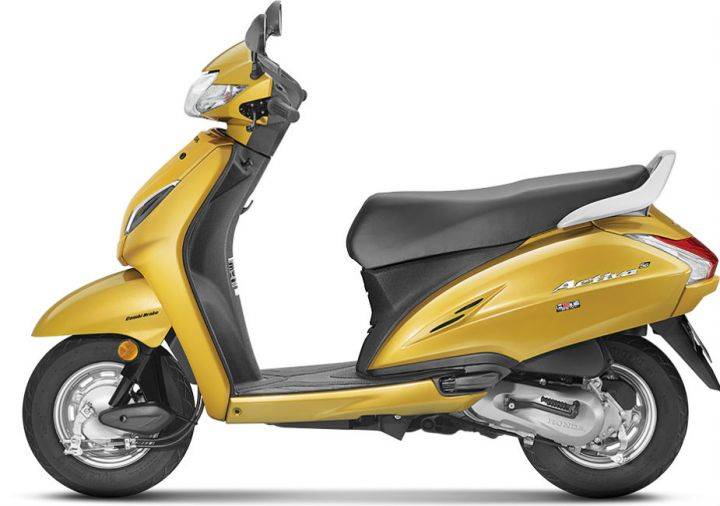 The Activa has been dominating the scooter segment ever since its inception and has been the ideal go-to family scooter for a vast majority. To know more about the Honda Activa 5G, head here.

So moving on to the big question, what colour looks the best? Currently, Honda is offering the Activa 5G in 8 assorted colours, which include blue, red, black, white, silver, grey, brown and the newly introduced golden colour which the company calls 'Dazzle Yellow Metallic".

Our choice - The Metallic Yellow colour. Not because it's a new addition but because it looks a lot better on road, in comparison to what you see in the images. Plus, it's a colour that none of the other scooters have. So you can very proudly putter around on your Activa 5G and make a statement while doing so.

Std - Rs 53,565
Dlx - Rs 55,430


Honda Dio -

Much like the Activa, the Honda Dio has been around for years. And while it's not the best selling scooter in the market, it's certainly amongst the top five.

Now offered in Standard and Deluxe variants, the Honda Dio boasts of a colour palette that comprises of nine colours in total: red, yellow, blue, orange and grey for Standard; and yellow, green, black and grey for Deluxe.


Our choice - So if you were to go for the Standard variant, we'd suggest you pick red or grey colour as they're not too flashy to look at compared to the rest but still looks stylish for the market. As for the Deluxe model, we would definitely recommend going for the all-black look, which looks mysterious in its own way while the contrast graphics on the panels add a bit of flair.

Std - Rs 51,837
Dlx - Rs 53837


Honda Grazia -

The Grazia may look reminiscent of the Dio, but it has a charm of its own. Moreover, you have plenty of colour options to choose from to suit your style: orange, black, red, white, grey and blue. To learn more about the 125cc scooter and how it fares against its competition, click here.

Our choice - We would recommend either the red, which looks elegant, or the white, which adds a touch of sportiness to the Grazia.

Drum - Rs 59,622
Drum Alloy - Rs 61,552
Disc - Rs 63,994


Honda X Blade -

The Honda X Blade is a mixed bag in terms of design. There are certain elements of the bike that are well designed while the others raise a series of questions. That said, the bike does seem to have a strong fan following in the 150-160cc segment. For an in-depth review of the Honda X Blade, click here.

Honda offers the X Blade in five colour options: red, silver, green, blue and black.


Our choice - We would certainly go for the Spartan Red, which looks really cool in contrast with the blacked-out mechanicals, while Marchal Green gives the bike a rugged and mature look. The colour also looks quite similar to the one available on the Triumph Tiger 800, and who doesn't like that?

X Blade - Rs 79,468


Honda CBR250R -

When we witnessed the launch of the CBR250RR in Indonesia, we all expected to see it on Indian shores as well. But instead, Honda has brought back the CBR250R after its temporary absence owing to the shift from BS3 to SB4. With its comeback, Honda also decked up the CBR250R with an LED headlight and a new set of coloursfor 2018. These include Matte Grey with Orange, Matte Grey with Green, Yellow and Red.

Our choice - While the new colours might add a bit of freshness to the CBR250R, it's still not enough to compete with the ever growing two-wheeler segment. Nevertheless, if we were to choose from the four, we would most definitely choose the Matte Grey with Green as it gives the CBR250R a subtle yet cool stance. Simply put, it's a well-balanced colour option that's sure to draw attention from motorcycle fanboys.

Std - Rs 1,64,552
ABS - Rs 1,94,075 (all ex-showroom prices, Delhi)
Add Your Comments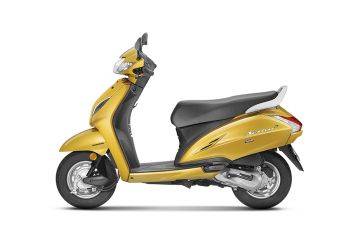 View Booking Offer
View On Road Price
Honda Activa 5G Alternatives