BMW R 18: All You Need To Know
---
We go beyond the monstrous Boxer motor and delve into the details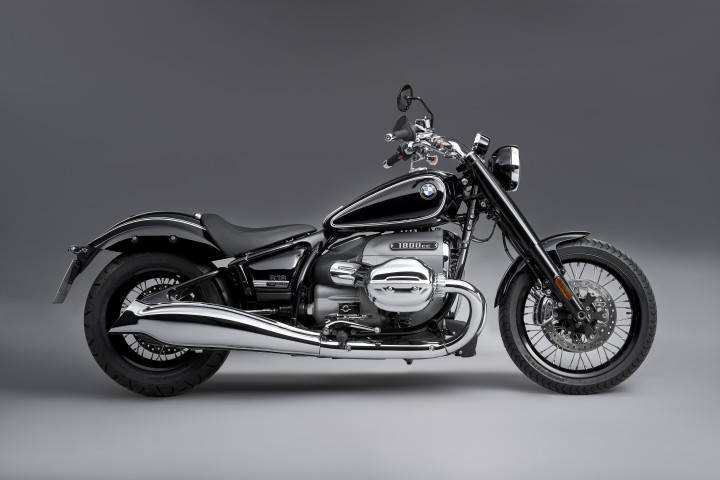 We often think of Germans as pragmatists, so it's not like them to do retro very often. Which is why when BMW Motorrad announced its R 18 heritage cruiser, it made a lot of headlines. The first retro motorcycle from the Motorrad since the R NineT, the R 18 has now been globally launched in production-ready form, and here's all you need to know:
Concept To Reality

This official launch wasn't the first time we've laid eyes on this beauty. In fact, we'd already seen it in a very similar form in the middle of last year, when BMW unveiled the original concept at the 2019 Concorso d'Eleganza Villa d'Este in May. This was then followed up by a closer-to-production concept version at EICMA 2019, and now we finally have the production bike. We're pleased to say that not much has changed on the styling front, which is more than can be said of most concepts.
Luscious Looks

Speaking of styling, you'd be forgiven for thinking that the R 18 is from the 1920s rather than the 2020s. And that's because it's inspiration comes from the legendary R 5 which was rolled out back in, well, 1936. The long, low stance, single-seat, teardrop shaped fuel-tank and unique exhaust pipes all hark back to the past, and the swept-back handlebar looks very elegant too.
Monstrous Motor

The bit about the bike that's been making all the headlines so far - the massive 1,802cc boxer engine. This is the biggest Boxer motor that BMW has ever built, and in traditional BMW style, it powers the rear wheel via an exposed shaft drive system. Output figures stand at 91.1PS and 158Nm, with 150Nm of twist available from as low as 2,000rpm. This puts the R 18 on par with competition from Harley-Davidson and Indian.
The Rest Of It

Well, the boxer is housed in a double-cradle frame suspended on an upside-down fork and yes, a monoshock. Don't be fooled by appearances - even though it may look like a hardtail, BMW has managed to nestle a shock absorber neatly under the rider's seat. The retro styling is offset by modern features like traction control, three riding modes, hill start control and even a reverse assist. Quite handy on a bike that tips the scales at 345kg!
India Launch?

At the moment, only the 'First Edition' of the R 18 has been launched, and will be available in certain markets globally. There's no news yet whether India is on the list, but if it is, expect a sticker price of around Rs 24 lakh when the bike eventually arrives. If we don't get the First Edition, then a base edition costing around Rs 24 lakh could be headed our way at a later date.
Add Your Comments