Bajaj Avenger FLG Rides Cruising Season Calendar Announced
---
There are 40 different rides which to 17 different locations that cover more than 20,000km.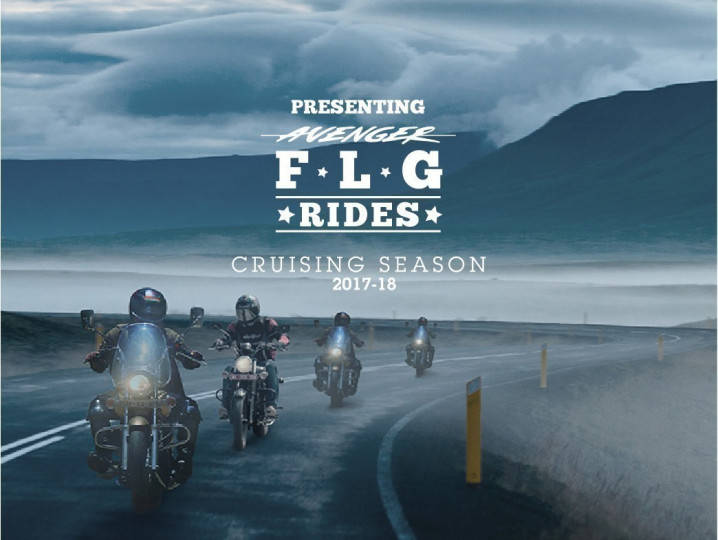 Following the Festival Of Speed, an event exclusively for Pulsar owners, Bajaj has rolled out another community called the 'Feel Like God'. This community, as the name suggests, will be exclusively available for Avenger owners and will consist of many rides and events across the country. Started in 2016, Bajaj has now decided to take this community a step ahead and conduct touring experiences for Avenger owners. This seems to directly enter the Royal Enfield territory and could very well be a strategy to attract some customers who seek more than just daily commutes from their bikes.

Avenger FLG Rides Cruising Season 2017-18 will consist of 40 rides to 17 different destinations with more than 20,000km of cruising. The season will begin on June 24, 2017 with a ride to the Spiti Valley in Himachal Pradesh from Delhi, which will be a 7 days and 6 nights journey. Some other destinations include Leh, Bhandardara, Wayanad, Pushkar, Goa, Jaisalmer, Pondicherry and Yumthang Valley which will span across this financial year. Check out the ride calendar to pick your favourite.

Apart from the riding experience, these rides will also include activities like paragliding, elephant rides, lion safaris, parasailing, forest treks, cave visits and bird watching among others. These will be professionally organised rides and will have a focus on safety and security of riders. Each ride will consist of a support vehicle and a certified paramedic with medical equipment. Also, riders will not be allowed to ride at night and max riding hours per day will be obeyed.

This comes as a great opportunity for Avenger owners to step up from being just a weekend riders brotherhood to a proper cruising family. So, if you are interested, pick out one or multiple rides from the calendar and contact your nearest Bajaj dealership.
Ride Calendar
| | | | |
| --- | --- | --- | --- |
| DESTINATION | ROUTE | DURATION | DATES |
| SPITI VALLEY (Himachal Pradesh) | Delhi-Spiti Valley | 7 days & 6 nights | 24 Jun - 01 Jul 2017 |
| | Chandigarh-Spiti Valley | 6 days & 5 nights | 25 Jun - 30 Jul 2017 |
| LEH (J&K) | Delhi-Leh | 11 days & 10 nights | 08 Jul - 18 Jul 2017 |
| | Chandigarh-Leh | 10 days & 09 nights | 09 Jul - 17 jul 2017 |
| BHANDARDARA (Maharashtra) | Mumbai-Bhandardara | 3 days & 2 nights | 28 July - 30 Jul 2017 |
| | Pune-Bhandardara | | 28 July - 30 Jul 2017 |
| WAYANAD (Kerala) | Mangalore-Wayanad | 3 days & 2 nights | 08 Sept - 10 Sept 2017 |
| | Coimbatore-Wayanad | | 08 Sept - 10 Sept 2017 |
| | Bengaluru-Wayanad | | 15 Sept - 17 Sept 2017 |
| | Cochin-Wayanad | | 15 Sept - 17 Sept 2017 |
| KAAS PLATEAU (Maharashtra) | Mumbai-Kaas Plateau | 3 days & 2 nights | 22 Sept - 24 Sept 2017 |
| | Pune-Kaas Plateau | | 22 Sept - 24 Sept 2017 |
| PUSHKAR (Rajasthan) | Delhi-Pushkar | 3 days & 2 nights | 27 Oct - 29 Oct 2017 |
| PERIYARNational Park (Kerala) | Cochin-Periyar National Park | 3 days & 2 nights | 13 Oct - 15 Oct 2017 |
| | Coimbatore-Periyar National Park | | |
| | Madurai-Periyar National Park | | 20 Oct - 22 Oct 2017 |
| | Trivandrum-Periyar National Park | | |
| GOA (Goa) | Bengaluru-Goa | 5 days & 4 nights | 25 Nov - 29 Nov 2017 |
| | Mumbai-Goa | | |
| | Pune-Goa | | |
| GANDIKOTA (Andhra Pradesh) | Hyderabad-Gandikota | 3 days & 2 nights | 11 Nov - 13 Nov 2017 |
| | Chennai-Gandikota | | |
| GIR NATIONAL PARK (Gujarat) | Ahmedabad-Gir National Park | 4 days & 3 nights | 16 Dec - 19 Dec 2017 |
| CHANDIPUR (Odisha) | Kolkata-Chandipur | 3 days & 2 nights | 01 Dec - 03 Dec 2017 |
| JAISALMER (Rajasthan) | Delhi-Jaisalmer | 6 days & 5 nights | 06 Jan - 11 Jan 2018 |
| | Jaipur-Jaisalmer | 4 days & 3 nights | 07 Jan - 10 Jan 2018 |
| | Ahmedabad-Jaisalmer | 6 days & 5 nights | 20 Jan - 25 Jan 2018 |
| LONAR LAKE (Maharashtra) | Mumbai-Lonar Lake | 3 days & 2 nights | 12 Jan - 14 Jan 2018 |
| | Pune-Lonar Lake | | |
| | Nagpur-Lonar Lake | | |
| PONDICHERRY (Pondicherry) | Chennai-Pondicherry | 3 days & 2 nights | 10 Mar - 12 Mar 2018 |
| | Bengaluru-Pondicherry | | 10 Mar - 12 Mar 2018 |
| YERCAUD (Tamil Nadu) | Cochin-Yercaud | 5 days & 4 nights | 09 Feb - 13 Feb 2018 |
| | Coimbatore-Yercaud | 3 days & 2 nights | 10 Feb - 12 Feb 2018 |
| | Chennai-Yercaud | 4 days & 3 nights | 16 Feb - 19 Feb 2018 |
| | Madurai-Yercaud | 4 days & 3 nights | 16 Feb - 19 Feb 2018 |
| | Bengaluru-Yercaud | 4 days & 3 nights | 23 Feb -26 Feb 2018 |
| AULI (Uttarakhand) | Delhi-Auli | 6 days & 5 nights | 03 Mar - 08 Mar 2018 |
| | Chandigarh-Auli | | |
| YUMTHANG VALLEY (Sikkim) | Siliguri-Yumthang Valley | 6 Days & 5 nights | 17 Mar - 22 Mar 2018 |
Recommended Read
- Mahindra Mojo North East Trail Diaries: Day Eight
More on Bajaj Avenger Cruise 220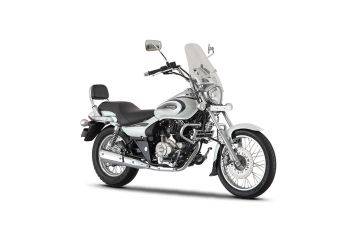 Rs. 1.05 lakh Onwards
Ex-showroom, Delhi
Get Loan starting @9.7%
View On Road Price
Bajaj Avenger Cruise 220 Alternatives