Joy E-bike Mihos - "Unbreakable" e-Scooter First Ride Review
---
Is this "Unbreakable" e-scooter actually a "Joy" to ride?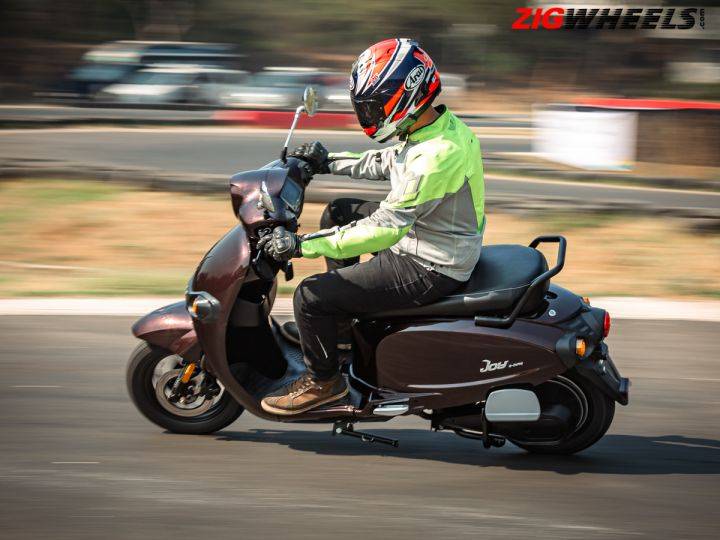 Get latest updates on
the automobile community
Words: Priyadarshan Bawikar
Photography: Kamesh Chauhan
A lot of urban e-scooter buyers might not have heard of Joy E-bike, a Vadodara-based EV maker that has been in the Indian market since 2018. But those living in smaller towns or Tier II cities would certainly be familiar with the company, as they've sold over 80,000 e-scooters in the last four years.
But most of them have been low-speed scooters. And while the company does offer a few high-speed ones, the Mihos is its first premium-ish offering in the high-speed space. We spent one morning riding the Mihos around a small go-kart track in Vadodara and here are five things about the Joy E-Bike Mihos we think you should know.
1 - It's actually unbreakable
While the underpinnings of the Mihos are fairly bog-standard for an e-scooter, such as an underbone tubular steel frame. But all the body panels, barring the headlight cowl, are made from a special plastic called PolyDiCycloPentaDiene (PDCPD). This material is extremely resistant to breaking or cracking - a claim we put to the test by vigorously hammering the front panel of the scooter with a fairly heavy mallet. And to our surprise, barring a few scratches in the paint, the panel didn't show any sign of wear. So in case of an accident, we have no difficulty believing Joy E-bike's claim that the Mihos' body would be unbreakable - at least in a majority of cases.
2 - Performance and handling are just about OK
The Mihos is powered by a 1.5kW BLDC hub motor that has a peak power output of 2.5kW and a peak torque figure of 250Nm. This can propel the Mihos to a claimed top speed of 63kmph. While this figure already sounds rather conservative, especially in the company of top-tier electrics such as the Ola S1 Pro, Ather 450X and even the TVS iQube or Bajaj Chetak, we believe that the Mihos will certainly take its own sweet time to get there.
On the go-kart circuit, we struggled to get beyond a speedo-indicated 46kmph. The company claimed 0-40kmph in seven seconds sounds rather optimistic too. The Mihos does offer three riding modes: Eco, Sport, Hyper - but we could barely discern any difference in acceleration between them - especially between Sport and Hyper, while Eco felt a bit slow off the line.

The Mihos packs a 2.9kWh fixed Li-ion battery pack which promises an IDC range of 130km. But in the real world, it should manage around 100km, which is acceptable for an urban e-scooter. Full-charging time for this battery is about five hours using the standard home charger, and Joy E-bike has no plans to provide a fast charger anytime in the future.
While the Mihos' performance isn't exciting, the handling is actually quite good. That's because at 106kg, it's actually quite light. Steering it from corner to corner is very easy, and since it's running on 12-inch wheels, it actually feels really stable when leaned over. But although it's got decent ground clearance of 175mm, the side stand sits a little too far out and too low, and ends up scraping quite badly when you lean the bike over to the left.

With disc brakes at both ends and a combined braking system, braking on the Mihos feels pretty decent. But the bikes we were riding were pre-production prototypes, and most of them had a lot of brake noise when going hard on the levers.
3 - It's comfortable… in some ways
The Mihos' seat height is fairly low, but because the seat is quite wide, it pushes your legs out and getting both your feet on the ground, even for my height of 5'9" was a little difficult, unless I slid forward all the way ahead to the edge of the seat. But once you're riding, the handlebar is tall enough so that it doesn't interfere with your knees (unless you're really tall) and the seat itself is comfortable.
For storage, the Mihos has a spacious, flat floorboard with enough room for a large bag, and a pair of cubby holes on the front apron too. The 16.8 litres of underseat storage doesn't sound like a lot, but it's got a flat floor and no odd angles, so it should be able to swallow all but the largest full-face helmets.
4 - It gets a colour TFT screen, among other features
While the Mihos does have a colour TFT screen, at 4.3 inches, it's quite small and feels quite basic in every way. It's also quite difficult to read in bright sunlight. That said, it does display all the required information and also features Bluetooth and IOT connectivity, which gives the Mihos some connected features, including turn-by-turn navigation, vehicle tracking, geo-fencing and remote disabling.
Apart from that, the Mihos also gets a remote key fob that allows you to start and stop the bike remotely. While the keyfob can't lock or unlock the handlebar, it can be used to arm and disarm the alarm system. This alarm will trigger if someone tries to move the scooter without your knowledge.
And there's also a reverse assist mode, which is automatically enabled when you gently push the scooter backward with your feet - which makes parking quite easy.
5 - There are quality issues which need to be addressed
All the Mihos scooters we rode on the track that day had quite a few quality issues, such as a very small and flimsy hinge for the seat, inconsistent body panel gaps, loose switchgear and even random noises from various parts of the scooter. But the thing that goaded our goat the most was the side stand which just kept scraping quite harshly during left hand turns.
Now Joy E-bike has assured us that these scooters we rode were all hand assembled pre-production prototypes and all of these issues will be addressed once the scooter hits showrooms in April this year.
Verdict
And Joy E-bike better be serious about addressing all these problems, because with a price tag of Rs 1.35 lakh (ex-showroom pan India), it is a rather expensive e-scooter, putting it in the same ballpark as the Ola S1 Pro. But there is a caveat here, and that this price is without FAME II subsidy. Now Joy E-bike has applied for the FAME II subsidy for the Mihos, but that process usually takes some time.
But when that subsidy does kick in, it should bring down this scooter's cost by almost Rs 30,000. Combine that with state subsidies, and you're probably looking at a price of under Rs 1 lakh. If Joy E-bike can hit that price point and also fix all the major issues, then the Mihos can certainly become something we can recommend to those who want a no-frills urban electric runabout.
Joy e-bike Mihos Video Review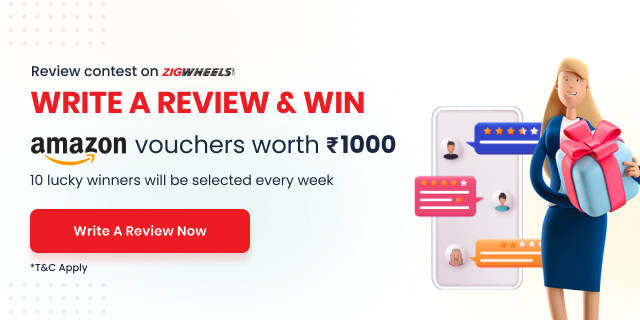 See what our community has to say!
NEW
India's largest automotive community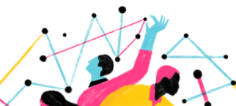 3 Other Things You Might Want To Do