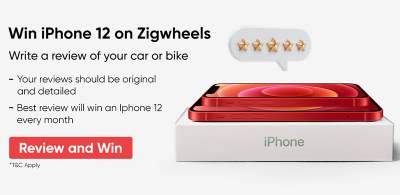 Koenigsegg Cars News Updates

Koenigsegg Has A New Speed Demon In The Works
3 Jan, 2022
1649 views
Koenigsegg has kicked off 2022 with a bit of hype for the near future, as they've teased a silhouette of an upcoming hypercar that could be unveiled sometime in 2022....
read more
---

Koenigsegg Jesko With Over 1600PS Revealed At Geneva!
5 Mar, 2019
4039 views
Koenigsegg, the makers of outlandish hypercars such as the CCX, One:1 and the Agera, have showcased their latest offering - the Jesko - at the 2019 Geneva Motor Show. The...
read more
---

Koenigsegg Partners With NEVS For Electric Cars
31 Jan, 2019
5705 views
Supercar manufacturer Koenigsegg has announced a partnership with Chinese-backed NEVS (National Electric Vehicle Sweden). NEVS has invested €150 million (~Rs 1225...
read more
View All Koenigsegg Cars News
Koenigsegg Cars FAQs
What is the price range of Koenigsegg cars?
Koenigsegg cars in India comes in the price range of Rs. 999.99 Crore to Rs. To Be Announced.
Is the diesel model available in Koenigsegg cars?
No, Koenigsegg does not offer diesel models in India
Which are the most popular cars of Koenigsegg in India 2022?
Top most popular cars of Koenigsegg in india are Agera, and available in India with starting price Rs 12