Volkswagen Set To Reveal New Look This September
Aug 23, 2019
Views : 3726
---
VW will also debut the all-electric ID.3 to mark the start of a new era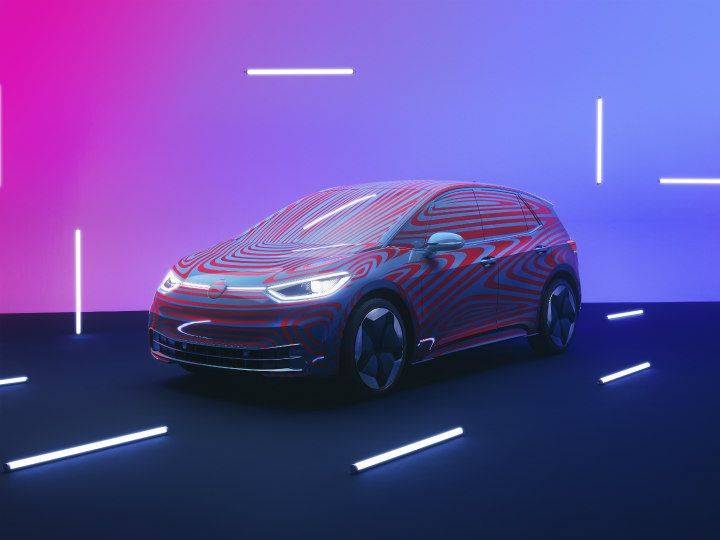 New design expected to be simpler, cleaner and modern.

The rebranding is expected to affect around 171 markets globally with 70,000 logos in 10,000 facilities to be replaced.

Initial rebranding will take effect in Europe, followed by China in October. Global changeover expected by early-2020.

Rebranding part of VW's 2025+ e-mobility and digitisation strategy.
Volkswagen is set to leave its old image and put dieselgate behind it with the ID.3 EV set to make its debut at this year's Frankfurt Motor Show in September. And now, the carmaker has revealed that it will also debut a new logo to kick off its new era.

VW claims that the new logo will be more modern, clearer and simpler. The new design is expected to be flat and two-dimensional. According to the company, it should allow more flexible use and will be instantly recognisable in digital media.

The new brand will make its debut at the Frankfurt International Motor Show in September. The changeover will kick off starting with the unveiling of the new logo on the high-rise building at company headquarters in Wolfsburg. The change will be implemented in several waves using a cost-optimised, resource-conserving approach. The initial steps of the changeover will take effect at the brand's locations and dealers in Europe, followed by China in October. The rest of the rebranding will then be implemented in North and South America as well as the rest of the world from early-2020 onwards.
Also Read:

According to the carmaker, this changeover is expected to affect around 171 markets globally. At more than 10,000 facilities of dealers and service partners throughout the world, around 70,000 logos are expected to be replaced. This rebranding from Volkswagen could be one of the one of the largest rejigs of this type in the industry worldwide.

This design revamp is in response to Volkswagen preparing for its 'Transform 2025+' strategy that was adopted in late-2015. As part of this strategy, the brand will roll out e-mobility and digitisation technologies. To get a glimpse of what the future of Volkswagen's vehicles could look like, here's a detailed review of the E-Golf.
Also Read:
Add Your Comments