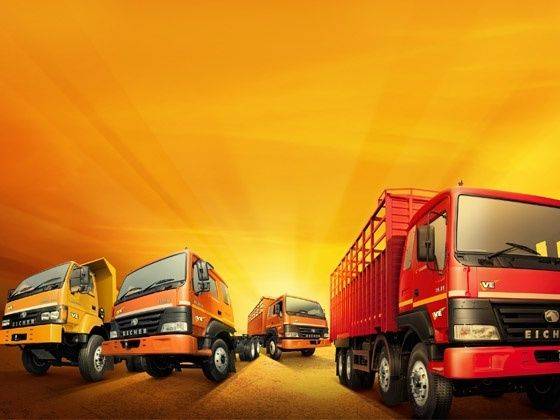 In a bid to deal more effectively with competition, India's third-largest commercial vehicle player VE Commercial Vehicles, an equal joint venture between the Volvo Group and Eicher Motors, has restructured the organisation by merging three different profit centres - Eicher Trucks and Buses, Volvo Trucks and the Powertrain unit.
Vinod Aggarwal, CEO, VE Commercial Vehicles, told ET, "The objective is to convert the entity into a high performing business organisation. In the last three and half years, we doubled our top line working with the earlier setup, but the new structure makes us ready for the next level of growth. This makes us more agile and responsive to the market and the customer."
However, Eicher Engineering Components and Eicher Engineering Solutions will continue to run as separate verticals as part of the joint venture company.
As part of the new structure, the company has created functional heads at the level of senior vice presidents for sales & marketing, manufacturing operations, bus body and application manufacturing, technology and product management instead of these functions being managed by different individuals under the three businesses earlier.
Abdul Majeed, leader, automotive practice, Pricewaterhouse, says organisation restructuring becomes imperative in a highly competitive environment, but the key also lies in not losing sight of customers and their needs.
"For sure, an organisational restructuring can help in delivering better output and it also makes you nimble, but the automotive industry is all about products and adequate dealer network. As long as your products are relevant to the market by offering value and are available across the country, one should succeed," said Majeed.
As part of the new setup, the sales & marketing function is headed by AK Birla, who is the executive vice-president overseeing sales, marketing and exports; Rajesh Mittal is the senior VP for manufacturing operations; B Anil Baliga, the senior VP of bus body & application manufacturing; RS Sachdeva is senior VP of technology which includes product design and development and purchasing; and Shyam Maller, senior VP of product management group.
The joint venture has already invested 700 crore and plans to invest 1,000 crore more in the next few years. The fresh investment will go into a medium-duty engine project, a new paint shop, capacity expansion and R&D.
"Raising our sales from 25,000 units to 50,000 units was not that hard, but as we move from 50,000 units to 1,00,000 units, we need to have a better organisational and operational structure in place," added Aggarwal.
This reorganisation comes in the wake of the Indian truck market set for a major upheaval. While German truck major Daimler is moving to launch its range of Bharat Benz trucks, the likes of AMW Trucks and Mahindra Navistar are gradually building up their market share.
Further, established players like Tata Motors and Ashok Leyland are also trying to strengthen their hold on the market.