Tokyo Motor Show 2017: Nissan Shows Electric Intelligent Mobility
---
Adds surprising additions to the NISMO lineup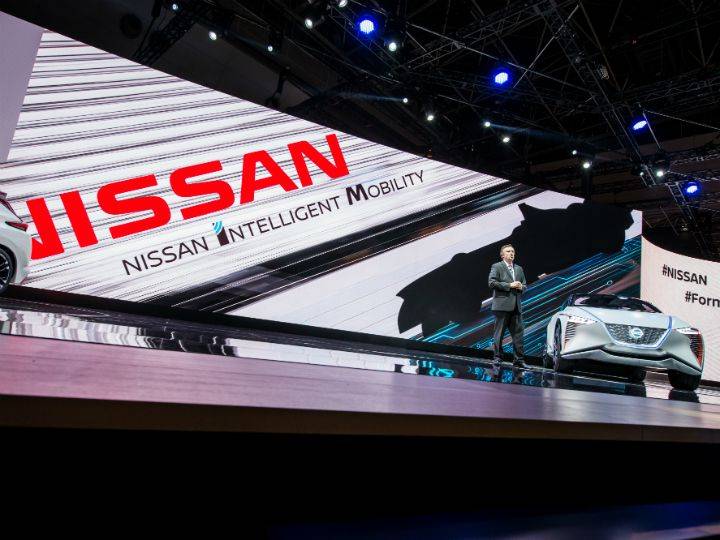 Nissan's pavilion at the 45th Tokyo Motor Show has a good mix of the company's immediate future and not-so-distant future plans. While there may not be too many cars, whether in production or concept form, that would be relevant to the Indian market, there is no dearth of interesting cars nonetheless.
Highlights include concepts such as Nissan Intelligent Mobility, which brings the future of the fully-autonomous car closer to reality, and other tech innovations and additions to the NISMO family of performance cars.
Concepts
Nissan IMx concept

All-weather driving capability, all-electric drivetrain with a range of 600km(!), futuristic exterior and interior design and fully-autonomous driving capabilities define the IMx concept.
The IMx is a sporty crossover with sharp lines, contrast colours and typical electric-car features. The contrast in colour is provided by a surprising addition of vermillion red accents at the front along with the white body/black roof.

Inside, the all-electric drivetrain and flat battery pack free up a lot of space. Concept design staples include suicide doors, floating seats and a panoramic OLED display that extends from the dashboard onto the doors.
Nissan's Intelligent Mobility solutions will allow the IMx drive itself with no human assistance at all. The car can even park itself after dropping off the occupants, even if it has to drive considerably far to find a parking spot. Nissan says the AWD system and all-electric powertrain, details of which have not been revealed, will give the IMx a driving range of 600km. Users can control the various functions of the IMx with hand gestures and even eye movements!
Technology
Canto
EVs are known for being 'too' silent and are mandated by law to emit artificial noise to alert pedestrians. Nissan has developed the 'Canto' sound system which is more than just a boring drone/beeping noise used by electric cars of today. Nissan says the system has different sounds depending on whether the car is accelerating, slowing down or reversing. 'Canto' in Latin means, I sing.
NISMO
Leaf

Nissan's production electric hero gets the Nismo treatment. Exterior cosmetic updates include a lowered ride height, thanks to sports suspension, a Nismo body kit that adds front splitter, side skirts and rear diffuser and spoiler without affecting the new Leaf's slippery design. Nissan claims that the Leaf Nismo has better performance due to a 'custom-tuned computer' that delivers better acceleration than the base car, but has not offered any specifications to back that claim.
Serena
Nissan's popular minivan has been given a Nismo makeover too. While the majority of the changes are limited to visual additions, including red accents, skirts all around and the typical Nismo black-and-white colour scheme, there have been some mechanical changes too. The suspension has been lowered and stiffened, the engine given a small tune (details not revealed) and a new exhaust for more noise.