MotorMouth: Dear Nissan, Bring Us The New Micra!
---
Nissan's Micra just got an update. Sadly, it's not the update we wanted to see.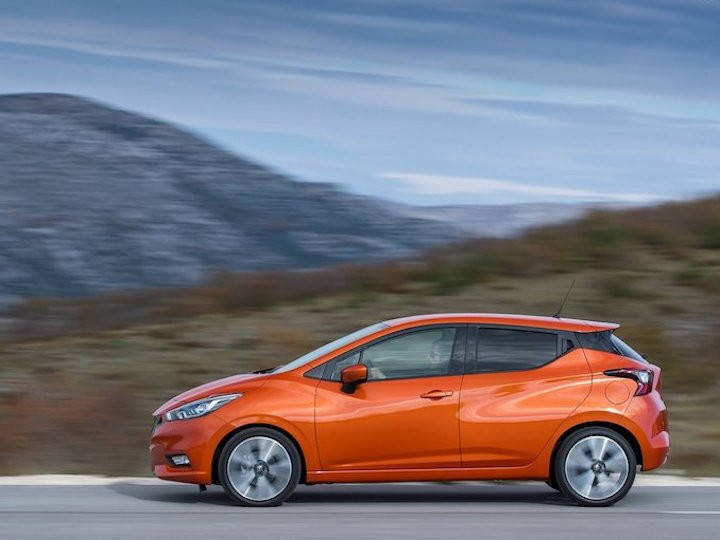 You didn't hear about the new Micra? Ah, we don't blame you - there's not much new to be talking about in the first place. Orange accents, auto headlamps and rain-sensing wipers, with a price hike of Rs 14,000. That sums up the 2017 Micra for India. And that's a bummer, because if you run a Google search for '2017 Micra' it shows you something you'd actually put your money on.
Nissan India has neither confirmed nor denied if the next-gen Micra is on their agenda. Chances are, the Japanese automaker will use the upcoming 2018 Auto Expo in Delhi to gauge customer response and eventually take a call. We think it's a bit of a no-brainer, and rushing the launch, in this case, might actually be a good thing. Here's why.
Size for price? Not so much!
Premium hatchbacks are leading the charge for manufacturers. Take the Baleno and the Elite i20 for example - they're amongst the best sellers for their respective brands. The market scoffed at the thought of a ten lakh rupee hatchback half a decade ago. Today, not so much. Quality, feel-good factor and brand image definitely supersedes body style in today's day and age. With the update, the Micra has grown - not just in size, but in appeal as well. Nissan can afford to move it out from the Swift's price band, and place it in the Baleno's, simply because of the fact that the product, on the face of it, looks worth it.
Styled by a katana!

We won't be surprised if words like 'sharp' or 'chiselled' come to mind when you look at the pictures. Unlike the current Micra that's got the wow factor of a boiled egg, the next-generation hatchback looks properly good-looking, like it means business. The muscle around the wheel arches, the sleek projector headlamps, and the sloping roof, all put together make for quite a likeable package. Even with the bigger dimensions, it sits under 4 metres in length. Taxes won't be any different.
Recommended Read: GST for cars
L-O-A-D-E-D
We genuinely ran out of interesting things to talk about the current Micra while covering the launch. In an age where it's imperative for even your pet labrador to have an iPhone, the Micra is a bit basic in terms of what it offers as features. It was the only car in its class to offer four airbags at one point of time, but Nissan has long pulled the plug on that USP.

The Micra gets some eye-popping tech in the UK like a 360° camera, and Bose audio system. If that wasn't surprising enough, it can also tell you if you're straying out of your lane, detect moving objects and brake all by itself if it thinks you won't. But, assume Nissan bins all of these for India. It'd still have a slick looking dash with a 7.0-inch touchscreen, a 5.0-inch coloured display on the MID, a flat-bottom steering wheel, cruise control and more. Sour deal? We think not!
Stuck in a rut?
While Nissan has been exporting shiploads of Micras to foreign countries, domestic performance especially over the past year or so has been admittedly below average. From November 2016 to April 2017, Nissan couldn't breach the 800 units mark in sales (per month). That seems even more concerning when you consider it's positioned in the busiest segment in the Indian auto market.

We would hate to see Nissan go the GM route and with a sprawling portfolio the world over, we believe Nissan has the products and the brand value to make a serious dent in the Indian market. The Micra looks like the perfect start.
Recommended Variant :
Micra XL Diesel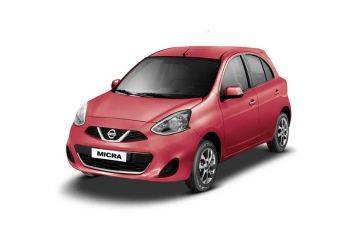 Rs. 6.66 lakh Onwards
Ex-showroom, Delhi
View November Offers
View On Road Price
Nissan Micra Alternatives