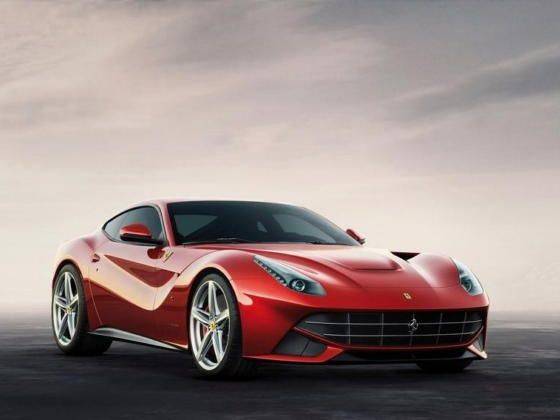 Lightweight, brilliant like ever before. Powerful, beyond imagination. "I'm feisty and I know it!" says the Berlinetta as it grins back at us from yonder side of the screen waiting to scream out loud with all its 12-cylinders. Ferrari says the ride will clock 0-100km/h in 3.1 seconds, and will touch a top a top speed of 340 km/h. The last V12 Ferrari came out with was 70kg heavier and clocked 0-100km/h in 3.7 seconds. This emphasises on the fact that Ferrari is successfully made use of light-weight structural materials and drastically improved aerodynamics that help catapult the 6262 cc V-12 trick horse into mind-warping motion. The all-new space-frame chassis and bodyshell uses 12 different kinds of metal in the alloy, some of which have been used for the first time on a road car, resulting in a 20 percent increase in structural rigidity while reducing its weight to just 1525 kg. CO2 emissions of just 350 g/km, makes the F12 best in its class owing to an efficient engine, aerodynamics and tyres.


Boosting downforce by 76 percent is the new Aero Bridge which uses the bonnet to generate downforce by channelling air away from the upper part of the car onto its flanks, reducing drag and increasing downforce along the way. The Active Brake Cooling is a system that opens guide-vanes to the brake cooling ducts only at high operating temperatures which trigger better downforce at high speeds. The suspension gets the same magnetorheological treatment like the previous 599 while the carbon-ceramic brakes remain untouched. The electronic systems include the usual E-Diff system, ESP Premium, F1-Trac, and high-performance ABS that will be standard on the Berlinetta.


All of this technology crafting the new F12 translates into a laptime of just 1:23 minutes around the Fiorano circuit – faster than any other Ferrari road car; The 599GTO does the same in 1:24 minutes, the famous Enzo in 1:24.90 minutes followed by the 458 Italia in 1:25 minutes.Let's see how the Berlinetta prances on the road.