Nissan Takes The Wraps Off The Ariya and IMk Future Electric Vehicles At Tokyo
---
Of the 14 Nissan models on display, the focus is on the two electric concepts showcasing autonomous driving tech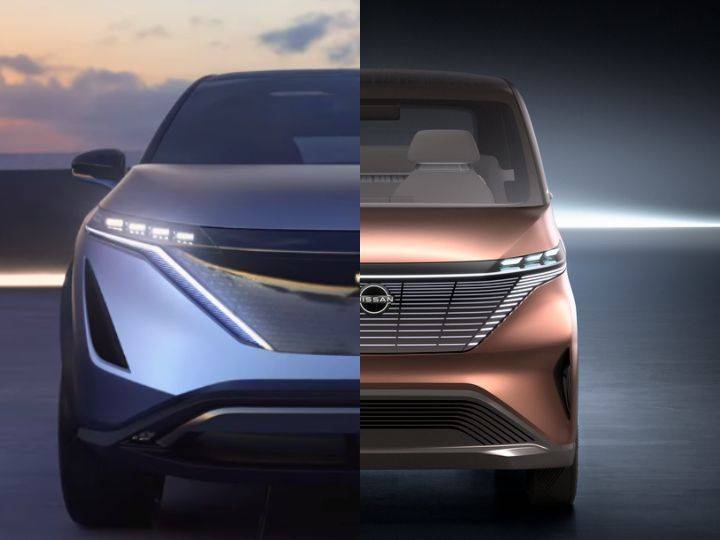 Concepts show the company's new design language and ProPILOT 2.0 driving tech.
IMk is a Kei car concept capable of powering a home circuit.
Ariya is an electric crossover concept featuring hands-off driving.
Nissan Motor Company displayed a total of 14 models at the 2019 Tokyo Motor Show. The event also witnessed the reveal of two future Nissan models, the IMk Kei car concept and the Ariya crossover -- both electric vehicles (EVs). Moving toward autonomous mobility and electric drivetrains, the Ariya and IMk are based on completely new platforms tailored to the needs of EVs. Kunio Nakaguro, the Executive Vice President, Global R&D, stated that 430,000 Nissan Leaf cars had been sold worldwide, which have amassed a cumulative 12 billion kilometres in mileage. He also highlighted the company's vision of expanding the customer base of electric vehicles. Nissan will also be providing a suite of self-driving technologies called ProPILOT 2.0.
IMk Concept

The IMk concept is a Kei car with an all-electric drivetrain and advanced autonomy features. The company states, "After arriving and valet parking itself, the vehicle can seamlessly integrate with a home energy system and use spare battery capacity to balance home energy needs, using Nissan Energy Share (Vehicle-to-Home)." This indicates the IMk's ability to charge a home circuit, though applications of the technology are yet to be seen. Nissan's Kei car for the future is a luxury runabout for in-town duties. It has a dashboard layout similar to the Ariya concept, except for the infotainment-instrument cluster display having a floating experience due to a prismatic holographic design. The vehicle also features a completely flat floor with a copper-coloured shag carpet.
Ariya concept

The Nissan Ariya concept was showcased on the same stage as the IMk concept. Unlike the city car, the Ariya is a crossover SUV built on an all-new electric car platform. It will be powered by a motor at each wheel. Exterior features include a large shield in the front, which replaces the conventional grille. It houses a range of cameras and sensors for the ProPILOT 2.0 autonomous driving, which would help users drive with their hands off. The technology is still undergoing testing in Japan and will make it to production soon. On the inside, the Ariya features touch buttons on the dashboard and centre console. A single panoramic touch display acts as both the instrument cluster as well as the infotainment interface. Nissan hasn't revealed specs or pricing for the Ariya, but it may see a global launch in 2021.
Add Your Comments