MotoGP: New Season, New Fan
by Niraj
Mar 9, 2019
Views : 170
---
As one of the newest converts to join the MotoGP cult, here's what I look forward to in the 2019 season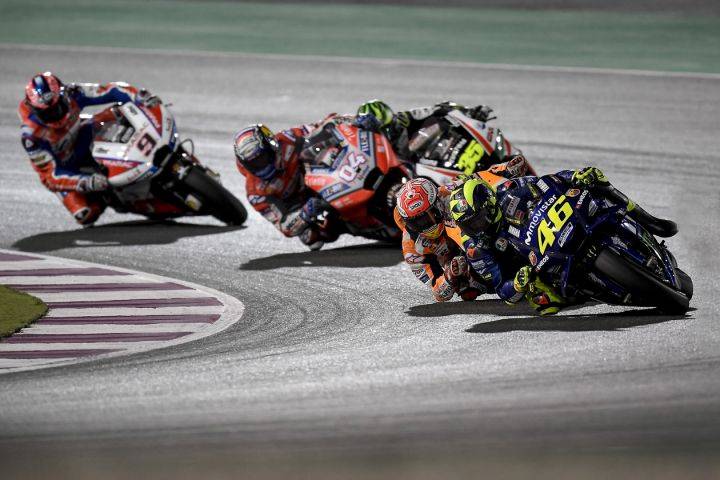 There is inherently something about racing that attracts utter lunatics. And If I hadn't witnessed this lunacy play out in front of me, I wouldn't have believed it. The pure insanity of putting your life on the line, flying on the wettest of tarmacs, held down to the ground only by the weight of their bal… err… man parts is what got me hooked to MotoGP in the first place. Sadly though, by the time I had this divine intervention, it was the last round of the season. Guess I was just too late to the party.
Also Read - MotoGP: Making Of A Fan?
But that was three months ago. Fast forward to today, and I've done my homework. From all the 'Dear George's' to YouTube compilation videos, I've read/watched them all. Here I am, finally able to have conversations with my co-workers about the upcoming race without having to sip my coffee awkwardly, wondering if they're speaking in tongues. Safe to say, I finally feel like "one of the boys" now.
Now, peer pressure aside, what am I looking forward to this season? To be honest, I don't know yet. While I might be all "caught-up" with the MotoGP workings and lingo, I've decided to be a neutral spectator for the year (much to my colleagues' dismay who would have me join the church of their patron saint, Valentino Rossi).
But there are a few things I am curious to see unfold this season. One of them being Can Oncu, KTM's Moto3 rider. Why? Because when I was 15 years of age, I was still probably picking boogers out of my nose. Meanwhile, this lad set a record last season for being the youngest rider to win a GP! And to do it in his GP debut is just something else. Safe to say, he's got my attention.
Aside from the Rossis and Marquezes of the world, the two riders who caught my attention in Valencia last year were Danilo Petrucci and Maverick Vinales. Both of them co-incidentally have put out pretty good lap times during testing. My focus will specially be on Petrucci, who from what people on the internet tell me, has always been punching above his weight with his former satellite team. Now astride the (hideous) 2019 factory Desmosedici bike, it'll be interesting to see how his potential plays out.
Coming back to the Rossis and Marquezes of the world, the other thing I want to see play out is the drama in the Repsol Honda camp. Now, I have to admit, I don't know much about Jorge Lorenzo. But from what I have heard (mostly by eavesdropping on my colleagues' conversations and a brief Google search), as unliked as he is, he's still one of the best riders on the grid. But don't Honda already have the best rider, Marc Marquez, on their payroll? (Bye bye appraisal). I have no doubt Honda will be a strong contender for the title this year. What I am looking forward to is, which Honda rider would be climbing the highest spot on the podium.
Now, at the risk of getting fired, I really want to see why there is so much hype about Valentino Rossi. More than that, leaving stats and Wikipedia entries aside, what is it about 'The Doctor' that turns so many fans (including my boss) into fanatics? YouTube clips and online articles don't really explain it. I guess I will have to see it to understand. So yes, on Sunday when all my colleagues will be eyeing to see a certain blue #46 bike on the grid, I too will be one of them.
Speaking of which, the first round of 2019 MotoGP is set to kick off this weekend in Qatar. Just like you, I will be glued to my TV screen, waiting to see a bunch of guys going round and round in circles, again. This time though, it'll be through the eyes of a fan!
Add Your Comments