These Three Trademarked Names Could Make Their Way To Future Marutis
Sep 18, 2020
Views : 3786
---
Keep in mind, these names have an equal chance of never being heard of again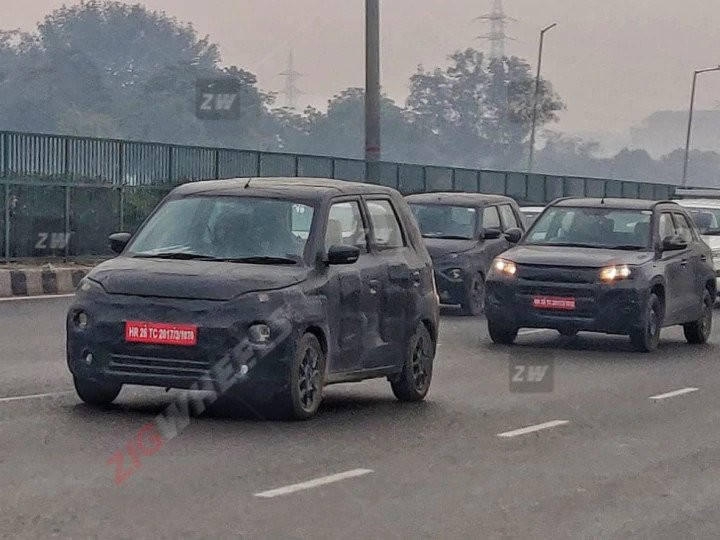 The first model could be the XL5 which is a premium version of the Wagon R.

A production-spec Futuro-e or an SUV based on it could bear one of these names.

Maruti Suzuki is also working on the next-gen Alto and Celerio.
Before a new model is introduced there are plenty of things going on behind the scenes before it debuts. One of them is trademarking a name in advance which carmakers do to protect their IP (intellectual property). Well Maruti Suzuki has recently trademarked the Espaco, Solido and Libertas name for its future models. Keep in mind that a lot of times, some of these trademarked names aren't really heard of again, but these names could potentially be names of future models in the pipeline. Maruti does have some upcoming models that could bear one of these names, despite being speculative at best.
The first potential car could be the XL5 which has been spied multiple times on an extensive testing spree. It is essentially a premium version of the Wagon R hatchback with the main highlight being that these were all-electric prototypes that have been doing the rounds. An internal combustion engine could also be offered alongside the electric powertrain. The XL5 is expected to launch in 2021.

Another potential model that could fit the bill is a production version of the Futuro-e concept that made its debut at Auto Expo 2020 back in February. The Futuro-E concept's stance is more akin to crossovers, with the rear featuring a coupe-like roofline. It is also an all-electric model. It could also be an all-new SUV taking inspiration on the Furturo-E as the concept was only showcased as a design study into the future of mobility solutions.

Aside from this, Maruti Suzuki has another couple of models in the works. Them being the next-generation Alto and the Celerio, both have been spotted testing in India. Which model do you think will garner one the above mentioned names? Let us know in the comments below.