Futuro-E Might Debut Maruti Suzuki's First Electric SUV At Auto Expo 2020
---
The Indian carmaker's first EV will be an electric SUV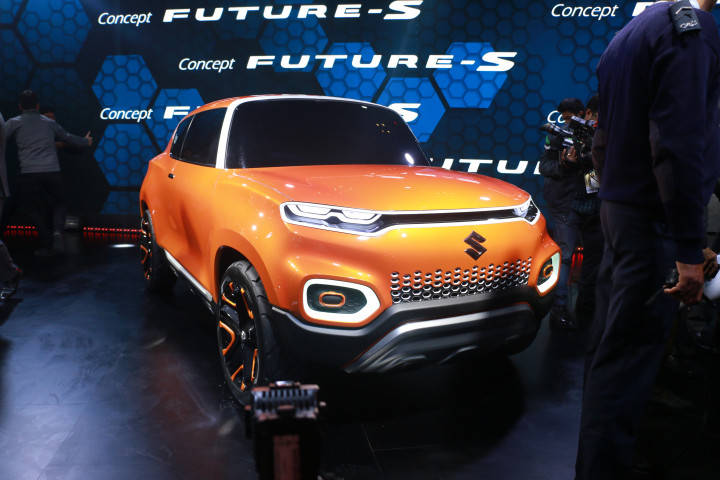 The manufacturer recently trademarked the Futuro-E name.
Maruti has been testing an all-electric powertrain with Wagon R EV prototypes.
The Futuro-E is likely to have petrol, diesel, and hybrid electric powertrains.
The production electric vehicle could be launched in 2021.
A recent report states that Maruti Suzuki will showcase the Futuro-E as a sport utility vehicle (SUV) concept at Auto Expo 2020. The electric vehicle (EV) will also preview a future combustion SUV from the company. Our source confirms that Maruti's first electric car in India will not be based on the S-Presso. Moreover, the name 'Futuro-E' was recently trademarked by the carmaker. You can read our story about it here.

Maruti Suzuki has been testing electric Wagon Rs on our shores. A batch of 50 Japan-spec prototypes are being used to test the upcoming powertrain. However, Maruti does not plan to sell the electric vehicle before 2021. The scarcity of public charging stations and low current market demand has repulsed the country's leading carmaker. The Chairman of Maruti Suzuki, RC Bhargava, had said that the Indian government is focusing on electric two-wheelers instead. He had also said that Maruti's EV was not at a stage where it could be sold commercially. Read our story about Maruti's plans here.

The prototype Wagon Rs are testbeds for the electric powertrain. Maruti has not disclosed the specifications of the vehicle. If the carmaker decides to put the powertrain in an SUV, the Futuro-E is likely to be a Tata Nexon EV competitor. Maruti could also sell a combustion-only or hybrid version of the SUV in India.

While Tata and Mahindra have been working on all-electric cars for a few years, Maruti started testing its prototypes in December last year. With no international electric car models on sale yet, the road to production could be a long one for the Maruti Suzuki EV. Maruti Suzuki is the largest carmaker in India and has a disproportionate market share of nearly 50 per cent. Maruti's entry into the EV space has potential to boost EV sales in the country and accelerate their adoption into the mainstream.
Add Your Comments