Ferrari: Fuelling Growth in Style
May 17, 2013
Views : 23234
---
Ferrari has been voted as the most powerful brand in the world according to Brand Finance and the company has set a strategic course for the way ahead on their two priorities namely Formula One and their product line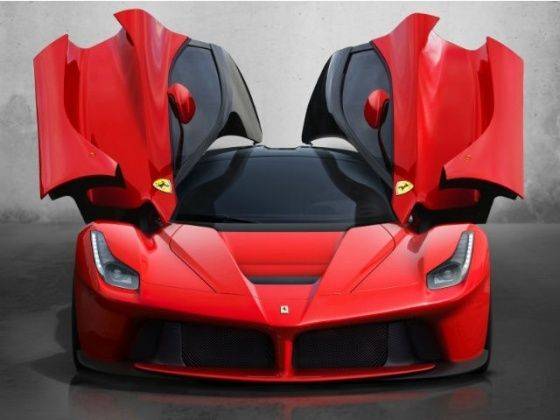 Ferrari. The name itself imbibes a plethora of emotions and the need to be associated with the brand is second to none. After all, Ferrari is the world's most powerful brand, beating the likes of Apple, Samsung, Coca Cola, and PWC. Such is the power of this brand that every minute around 95 items featuring the prancing horse logo is sold across the globe. The company has garnered over 11,425,014 facebook fans, has 32,193,116 visitors on their website and has recorded over 30,478,586 hits on YouTube. With the numbers set to grow over the coming years, the company is very clear on the fact that their strength lies in their workforce, exclusivity as well as their undeterred dedication to the world of motorsport and technology. Highlighting this fact, Luca di Montezemolo, Chairman, Ferrari, stated, "I base my plans for Ferrari on four key areas; our team spirit, our passion, our extreme technology and our exclusivity."
Based on these merits, the company is chartering a bold path ahead to ensure brand sustenance as well as capitalize on the fact that Ferrari indeed is a very special company.
Passion: Driving Brand Ferrari
By garnering the title of being the World's most powerful brand, Ferrari has obviously gained a tremendous opportunity to generate revenue. The study by Brand Finance revealed that over 55 per cent of Ferrari fans on facebook are under the age of 24 and that the brand has a very high level of recognition across the globe ranging from very young minds to older connoisseurs which points to the fact that the brand isn't just sought after by Ferrari owners but by a vast population who in some way wish to be associated with the prancing horse! There is a strong commitment that people make to the brand thanks to its heritage in creating some of the most sought after road going products as well as the company's motorsport history.
For Ferrari, all this admiration and adulations can only spell good news and the company intends on capitalizing on this through every measure. With over 60 global partnerships including Shell, Lego, Puma, a number of video games, model car manufacturers and apparel manufacturers, the company intends on reaching out to capitalize on their brand worth.
Further to that, Ferrari has outlined their retail project to expand as well and has targeted at having 50 Ferrari Stores globally to market their merchandise ranging from kids wear and toys to collectors items and fashion suitable to those who either own a Ferrari or wish to be associated with that level of lifestyle. Not limiting themselves to geographic locations only, the company also offers their merchandise through their online retail venture which has witnessed a steady growth over the years; starting with just a sale of 55,000 units in 2010, the online retail venture has sold over 100,000 items in 2012 and the figure is set to dramatically rise in 2013.
Another brand extension that has done well for the group is Ferrari World in Abu Dhabi. This Ferrari based theme park has also illustrated the draw that the brand has globally and in the future the company intends on licensing a similar theme park in another corner of the globe. In terms of tourist attractions, Museo Ferrari, the only company owned Ferrari museum has also been upgraded with an extended new wing. The museum attracts around 250,000 visitors annually and can also be hired for private meetings and events.
No doubt, these ventures will have a solid impact on Ferrari's financial growth and the time couldn't be better to capitalize on how strongly people feel about the brand for the aura of the brand extends to both the tangible and intangible assets that imbibes a sense of confidence in regard to the Prancing Horse.
As for financial performance, in the first quarter of this year, Ferrari has sold a total of 1,798 road cars, excluding the pre-sales of La Ferrari, which is an increase of 4 per cent on the first quarter of 2012. Revenues also increased to €551 million, an increase of 8 per cent. Trading profit was up 42 per cent at €80.5 million and the company recorded a net profit of €54.7 million which is up by 36.5 per cent as compared to the same period last year.
Ferrari delivered a total of 7,318 road cars to its dealership network in 2012 (a 4.5 per cent Year-on-Year increase over 2011). The company's recorded an 8 per cent jump in revenues by recording total revenues at €2.433 billion (Rs 17,494 crore) for 2012 on a Year-on-Year basis. 52 per cent of the turnover came from the Europe Middle East and Asia region (EMEA), 28 per cent came from the Far East and Greater China and 20 per cent came from America. According to the company the turnover distribution expected by 2017 from the EMEA region is 40 per cent, 30 per cent from the Far East and Greater China and 30 per cent from America. Ferrari currently has a presence in 61 countries with 101 dealerships in the EMEA region, 54 dealers in America and 27 in Great China. Over the next few years the number of dealers in both Greater China and America are set to increase.
Exclusivity: Less cars, more profit!
It's not very often that you get to hear about a car company wanting to cut back on production numbers, however in the bid to remain exclusive Ferrari is doing just that! While the company sold a little over 7,000 units of road going cars in 2012, the numbers for 2013 are expected to be lower than that. "I want Ferrari to remain exclusive," Montezemolo explained. "A Ferrari is like a beautiful woman, she must be worth waiting for and desired. I base my ideas on what I learned from Enzo Ferrari, if we produce less cars, we will not flood the market and it makes our used cars more desirable too." Having said that, Montezemolo has assured that the company intends on growing in terms of value as well as posting an increase in profits. While this sounds like rival thoughts, there is a lot more to it than what meets the eye. Montezemolo explained, "The exclusivity of Ferrari is fundamental for the value of our products. We made the decision to make fewer cars because otherwise we risk injecting too many cars on the market."
If this isn't marketing brilliance, I really don't know what is! While a drop in production numbers will definitely have an impact on the company's fortunes, what has been outlined for the future is to make up for this and grow further through other activities that do not impact the brand. Car making isn't the only business that Ferrari is in today-just look at where the brand value has reached and the time is to capitalize on that front.
Apart from all the brand based techniques highlighted earlier, Ferrari has also invested in a new engine facility. This facility will also cater to the growing demand of engines from Maserati. A total of €40 million has gone into this state of the art engine facility, and the engine business with Maserati is said to account for a solid chunk of revenue and will keep the cash flows for the company intact.
To sum it up simply, being exclusive is good business for Ferrari. By diluting that, the company stands to lose a lot more than what it would by dropping production by 1 -2 per cent. It is very rare for a company to get into such a situation but the staggering level of brand perception and penetration has allowed Ferrari to do what no other car manufacturer can even think of doing.
Extreme Technology
As a company, Ferrari has always reveled in the fact that it remains at the forefront of technology. Between 2003 to 2012 the company has garnered 150 patents. A staggering 15-18 per cent of the company's turnover goes directly into product development.
Innovation is the key to success of Ferrari and going forth the pillars of product innovation are set to drive emotion, increase performance, display a high level of innovation in design and a commitment towards reducing emissions and fuel consumption. Highlighting these elements to the core is the company's latest offering, the LaFerrari. It is the ultimate Ferrari to roll out of Maranello and shows the direction towards the development of future models. It' s sculpted design, usage of cutting edge building materials, form, fit and finish and not to mention its advanced F1 inspired Hy-Kers system essentially make this car an engineering marvel.
At the same time there is another side to Ferrari that is as important as its road car business and that is Formula One. At the epitome of motoring you cannot look at achieving anything less than the best. Here too the level of extreme engineering is pushed to the limit to drive performance to a whole new level. Take for example the fact that the front wing on an Ferrari F1 car could bear a load of 6000Nm four years ago and today this has gone up to 8500Nm! Engine fuel consumption has been reduced by 10 per cent while engine life has been extended from 350km up to 2500km per unit in a period of just 10 years. Even today, Formula One stands on the brink of a whole new era thanks to the advent of the 1.6 litre engine for the 2014 season. Not only is that engine expected to be more fuel efficient, Ferrari claims that their engine is going to be faster than the current engine employed by the cars!
The learnings from Formula One have always found their way into Ferrari's road going cars-that is the sync between these two divisions and it is this fact that makes extreme technology the backbone of this company. After all, we've all heard to story of Enzo Ferrari building road going cars just to fuel his primary business of racing!
Team Spirit: People make the Brand
As part of the path outlined for the future of Ferrari, the company is also looking at investing in its workforce-the lifeline of Ferrari. As stated by the company that in order to make exceptional cars they require exceptional people, and it is the 2,900 people strong workforce that makes Ferrari the brand that it is. The company already spends €4 million each year on the workers and their families in healthcare and other activities. Further to this, the company is looking at investing an additional €100million by 2015 in improving the environment in which everyone works. The dedication to the workers also extends to education and skill building in order to preserve the learnings made at Ferrari and keep the very DNA of the company alive amongst its workforce. Ferrari is also looking at expanding its workforce and has laid out 250 new jobs in Italy this year.
Formula Ferrari
Encapsulating everything from the business, brand, work ethic to the products and brand extensions is Formula Ferrari. This is the bold new outlook that the company has laid down and it goes without saying that the way of the future for Ferrari has been charted in a meticulous manner in keeping with the brand's DNA and capitalizing on its strengths. It's a company like no other and despite its exclusivity it has managed to touch the heart of millions through a lifetime dedication towards passion for motoring excellence.
Also read: Museo Ferrari Gets a New Wing