Driver Information System
Jul 5, 2011
Views : 10430
---
With added technologies in cars to make them faster and safer, interaction of the car with the driver and vice versa has become all the more important

This system tells the driver what is happening under the hood of the car and tells the car how to respond to the driver's action. Here is how it works in keeping your car in sync with you.
Cruising on the highway, you stop over for a breather when you realize that a small beeper goes off and the digital odometer displays "door open". It is not a panic situation, just the car that interacts with you. More known as a DIS box, a Driver Information System tells you what is wrong in your car from a "flat tyre" to "engine failure", just like what a black box does.
Similar to a black box, a device is connected to all the vital moving components of the car which interacts with the heads-up display and displays for any malfunction in the working of the car. So, the next time you see a "door open" warning in your car, make sure to close it.

Starting from basic hatchbacks in the Indian automobile market, this gizmo comes in as a standard package. However, all features of the driver information system do not come in premium hatchbacks. As you go up in your investment, the system becomes more interactive and helpful.
In premium hatchbacks as well, the driver has a number of selections like range of the fuel tank, average speed, instantaneous speed, average consumption, instantaneous consumption etc. along with all the basic warnings like speed limit, door open etc.
These help in the interaction between the driver and the car more communicative and you can get the best out of your vehicle. However, this system is installed to 'tell' you what your car is doing and what would be the best way to improve your vehicle's performance. In no way it increases the performance of your car and should not be confused with a modification to the engine. This system is just an information system.
See what our community has to say!
NEW
India's largest automotive community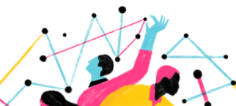 4 Offers Available