DC Avanti unveiled at the 2012 Delhi Auto Expo
Jan 6, 2012
Views : 79598
---
DC Design unveils India's first ever sports car, the DC Avanti. This is no concept car, it's a road worthy prototype destined to hit our roads by 2013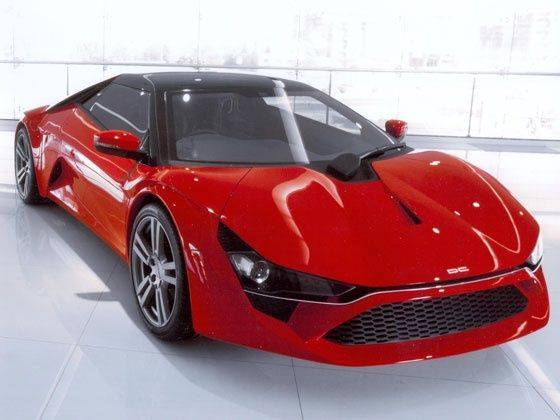 The DC Avanti is a big deal for India considering that this is the first sports car to be made by an Indian firm. The news gets even better when it was confirmed that the DC Avanti is not just a concept but a road worthy prototype that has been confirmed for production. The production run for the Avanti will begin in 2013.
The DC Avanti is not a car cobbled together with bits from old cars just to make an attempt at being the first Indian sports car. The Avanti will be powered by Ford's revolutionary EcoBoost engine technology. The unit is a 2.0 litre DOHC four cylinder featuring Direct Injection, four valves per cylinder with Variable Valve Timing (VVT) and turbo charging. Power output has been rated at 243PS with 366Nm of torque. The engine meets Euro5 norms and an ECU remap can make it comply with Euro6 legislations as well, DC is eyeing the export market as well.
The engine will be mated to a six speed manual gearbox for the purist while a six-speed dual clutch gearbox will be on offer for a higher technological plane. The car is electronically limited to a top speed of 250 km/h. The car will come with ABS and Airbags as standard.
The suspension consists of unequal length wishbones in conjunction with coil over shock absorbers all around for those traditional sports car drive dynamics.
With its low slung silhouette and sports car levels of performance the Avanti will no doubt be on the minds of petrolheads across the nations with or without deep pockets. But at an unbeatable price tag of Rs. 30 lakhs (Ex-Showroom) the DC Avanti makes a strong case for itself as a proper sports car.
Indian petrolhead and designer Dilip Chhabria is the man who calls the shots in DC Designs expressed his enthusiasm about the DC Avanti by saying, "The Indian market for high-end automobiles is on a steep uphill curve as witnessed year-on-year and our focus is on the top end of the rarefied niche. We intend to set up an all new facility at Talegaon, near Pune to build this vehicle. 300 – 400 units of the Avanti will be produced between 2013 and 2014. Based on demand production capacity could be ramped up to four digit figures per annum for the Avanti."