Royal Enfield Himalayan: Preview
Jan 27, 2016
Views : 68762
8 min read
---
By Abhay Verma

Follow us
Royal Enfield's latest 'adventure' could just change the perception of the brand and carve a new niche for it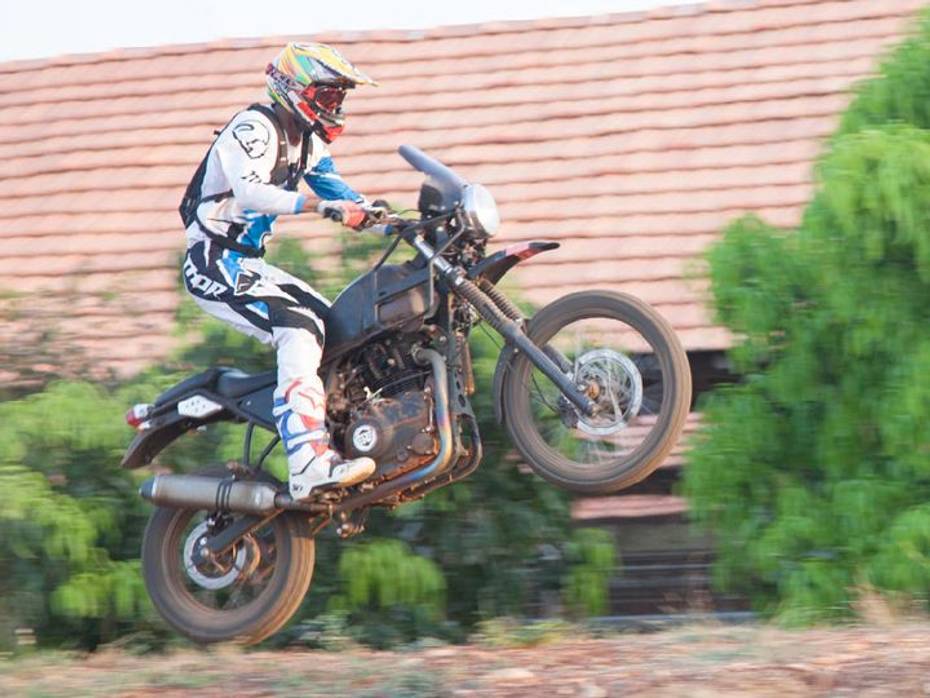 In the world of adventure touring, a Bullet is perhaps to Indian motorcyclists what the BMW R1200GS is to bikers abroad. Ostensibly, the idea of a rather old, 350cc single cylinder engined motorcycle traversing some of the worst terrain sounds funny to many. Especially to those used to heated grips, multi-cylinder engines displacing at least twice as much along with long travel forks, electronics and what not. But back home, such is the popularity of the Royal Enfield that it is quite literally worshipped in a temple in Rajasthan!
Ignore them, snigger at them or call them water pumps, truth is Royal Enfield's motorcycles have helped thousands and thousands of bikers satiate their hunger to go touring on two wheels and find the solace we all look for on a motorcycle. Enfields are the most popular choice to head to the mountains, or anywhere for that matter. I've been to the Himalayas myself several times, on two wheels and four, though my ride to Khardung La on a Royal Enfield Thunderbird Twinspark in the 2008 Himalayan Odyssey deserves a mention here since we are talking about the brand. Being a journalist I was astride a bone stock motorcycle straight off the assembly line, but the others? Most others with me were riding bikes modified into various forms – right from the hugely popular cruiser with monkey bars to flat trackers, motocross machines and what not.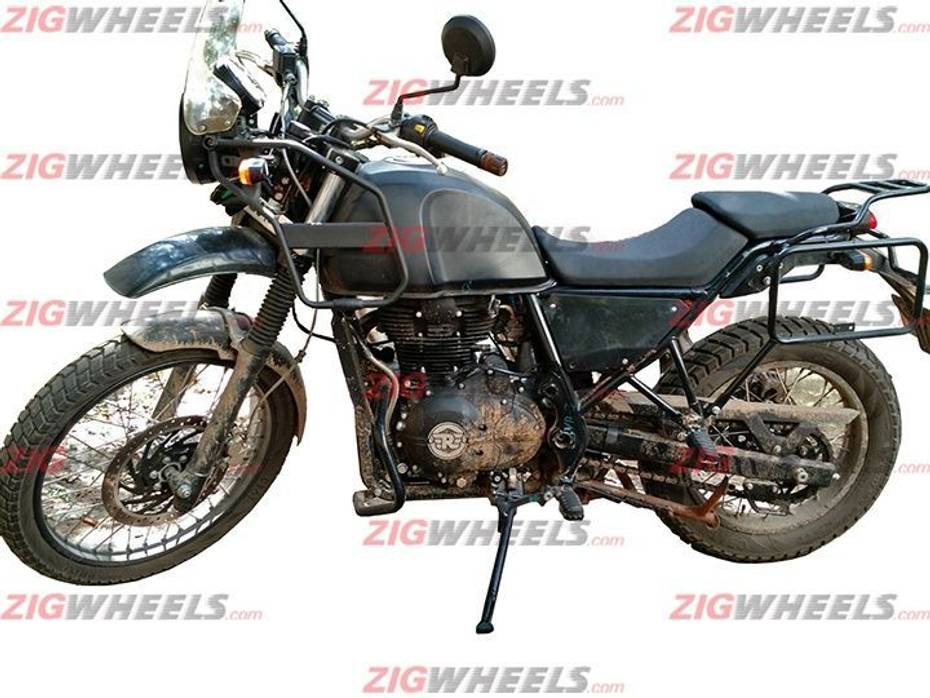 Indians or foreigners, you get to see them heading towards the Himalayas on a Royal Enfield frequently, with a lot of luggage on, most preferring to modify their bikes to suit riding in the hills. And I believe that's where the idea of a purpose built adventure tourer took birth. The manufacturer has been organising the Himalayan Odyssey for over a decade now, and it isn't surprising to see why the adventure motorcycle that will be launched next week is going to be called the Himalayan. RE's current line-up boasts more of classic looking motorcycles known for their thump but not as much for their comfort or touring virtues (despite what the Bulleteers might say).
The Thunderbird has been the manufacturer's take on cruisers, but that's far from what the adventure touring genre demands. So I guess they simply decided to offer a factory-made adventure tourer that would tick the right boxes. Look at it this way – the purpose-built adventure tourers on sale currently are firstly out of reach for most of us given their steep pricing. Secondly, they are way too big and tall for most Indians. And thirdly and most importantly, these bikes are way too complicated thanks to their modern technology to be able to be repaired in a jiffy or by the roadside mechanic in the event of a breakdown. Moreover, they boast cutting edge technology and some of the best electronics in the world which is definitely helpful, but a lot of it gets rendered useless in the inhospitable conditions of the Himalayas.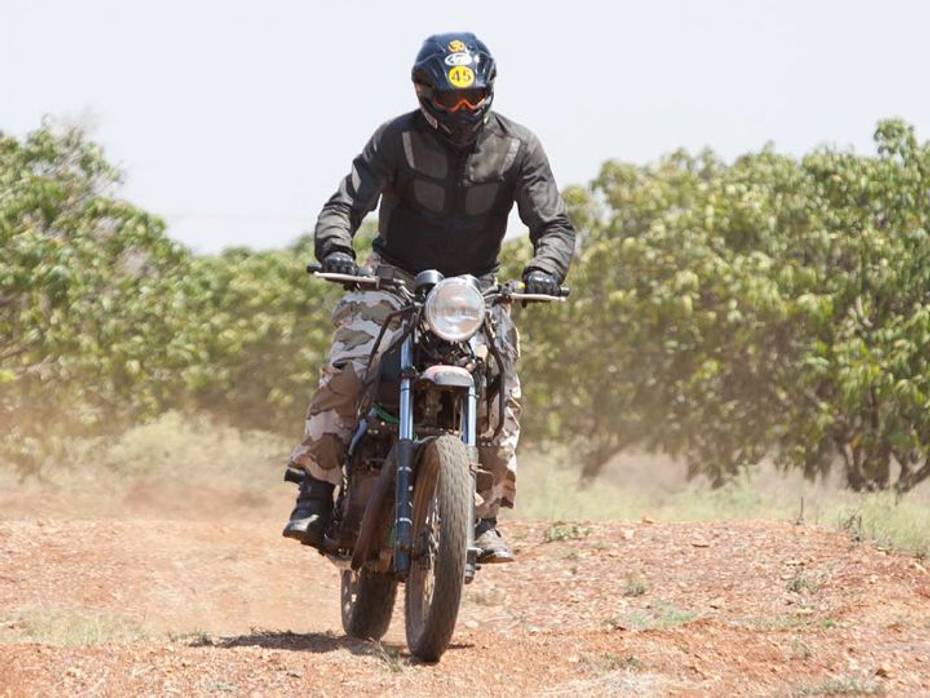 What we essentially need is a relatively light, comfortable and simpler motorcycle with reasonable power. On that note, I guess the humble single cylinder engine beats twin/triple/four cylinder engines by far. And that's what Royal Enfield has equipped the Himalayan with, a 410cc single cylinder engine that should offer a healthy bottom-end grunt and equally good midrange punch and I expect it to be as simple to work on as the current RE engines. The engine understandably is all-new and given the meticulous crafting should certainly be a lot more refined, and more importantly, a lot more reliable. Of course, RE will have ensured it can run on various 'mixtures' of gasoline, since in remote areas unadulterated petrol is a rarity, let along high octane fuel. I've read through Siddhartha Lal, Eicher Group CEO's write-up about the Himalayan and he seems to have perfectly echoed the thoughts of thousands of bikers with his explanation of why the Himalayan. To cite a larger example, the Himalayan would be to these bikers what a factory-made café racer is to a custom bike builder, a platform that's ready to do what it's intended to do.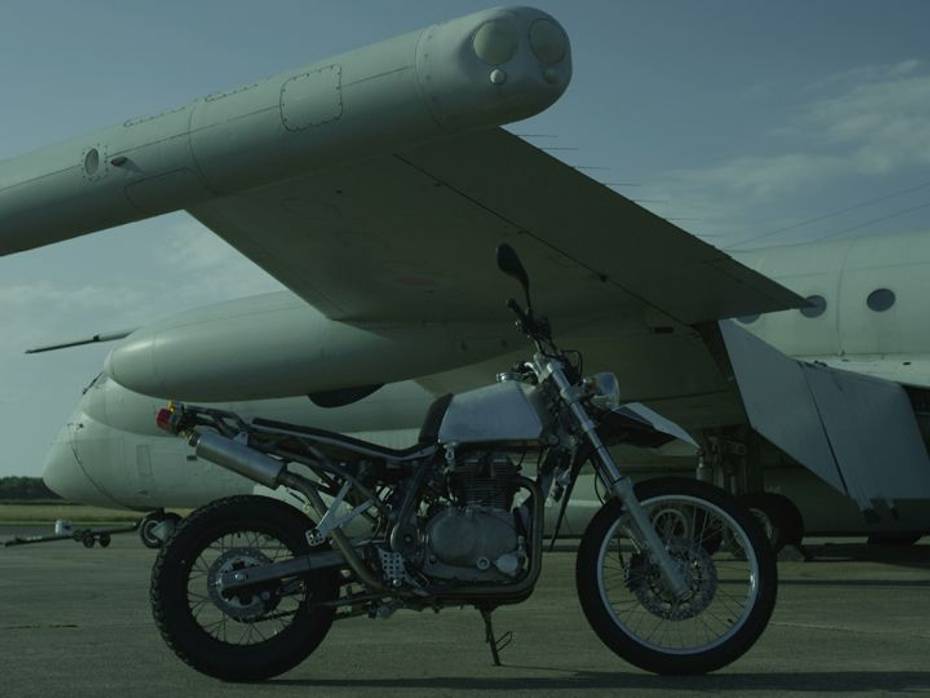 Get latest updates on
the automobile community
When I say we need a light enough, simple adventure tourer, I know the Himalayan will be just that, going by the innumerable images that have been doing the rounds on the internet, not to mention, the official ones made public last week. With the Himalayan, RE is sure to hit the proverbial nail on the head with its styling, features, comfort and what not. Given the experience of the people working on the project – I know a few of them personally – I am certain the motorcycle will have the potential to be 'the' adventure tourer a lot of us want. The development team I'm sure includes many more than the handful of guys I know but I have had the opportunity to ride with these riders I'm talking about, and for a fact they have collectively been riding for a duration longer than my age!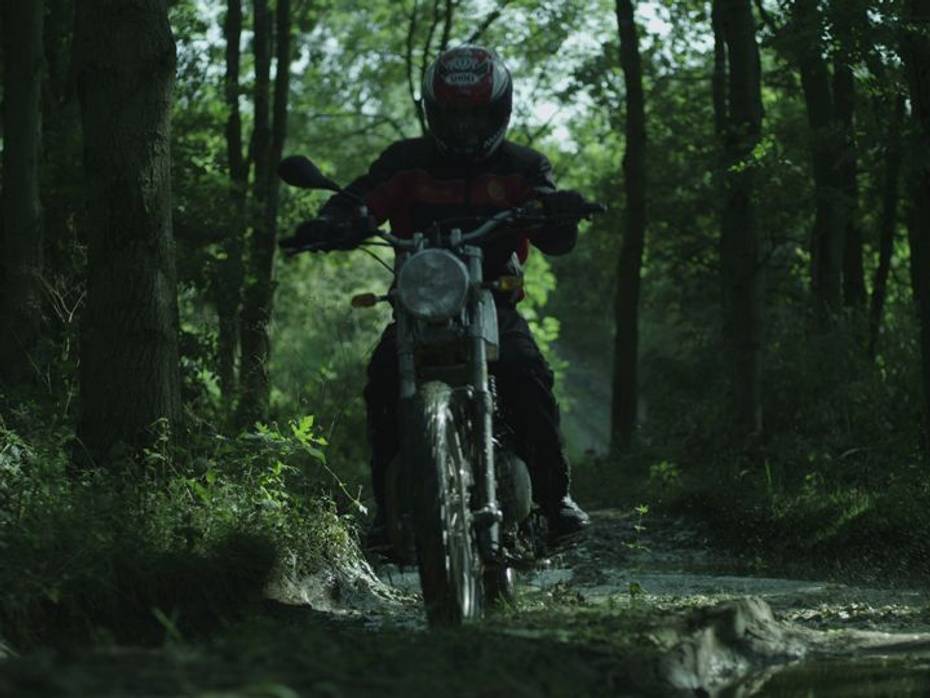 That should say a lot about the experience that has gone into making the Himalayan, though, I'm particularly excited about CS Santosh's involvement in the development of the bike. His credentials need no introduction, being the only Indian to compete and finish a Dakar rally apart from years of competitive motocross riding, and the promotional video from RE shows him jumping the Himalayan at his very own playground, the Big Moto Park near Bangalore. This is a dirt track developed by Santosh himself, where he practices and also teaches youngsters to ride on dirt. I know from the video Santosh has also tested the Himalayan on the trails surrounding the track, and I've ridden those trails with the man himself, and they are no less than a challenge for any motorcycle.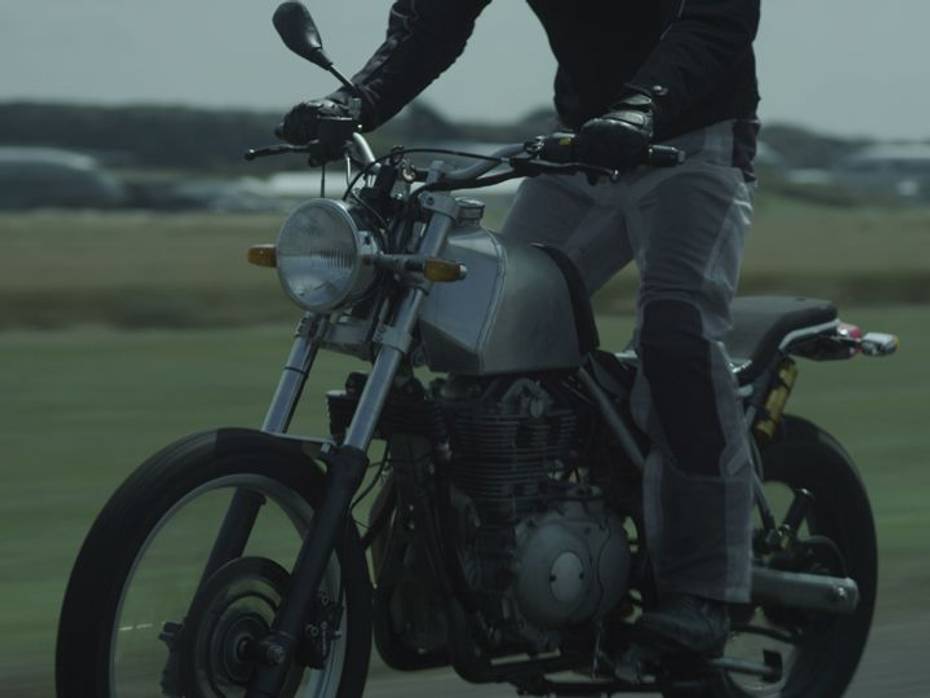 The Himalayan's go-anywhere abilities should be seriously good – I say so since I know the bike would have been tested for thousands of kilometres in the region that gives it its name and is notorious for its offerings in terms of the terrain, which is among the toughest. Anyone who has ridden to the Himalayas will vouch for the treacherous terrain, but will also tell you tales about how breathtakingly beautiful the landscape is, and how riding a motorcycle in the snow-clad peaks is an experience of a lifetime. The mountains aside, the bike is sure to have been tested for thousands of kilometres on sand, tarmac and what not, in the manufacturer's quest to offer what will be India's first truly purpose built adventure motorcycle. Its current details also hint at the Himalayan being comfortable enough to be ridden all-day long and being an able handler, aspects that will be crucial to its success.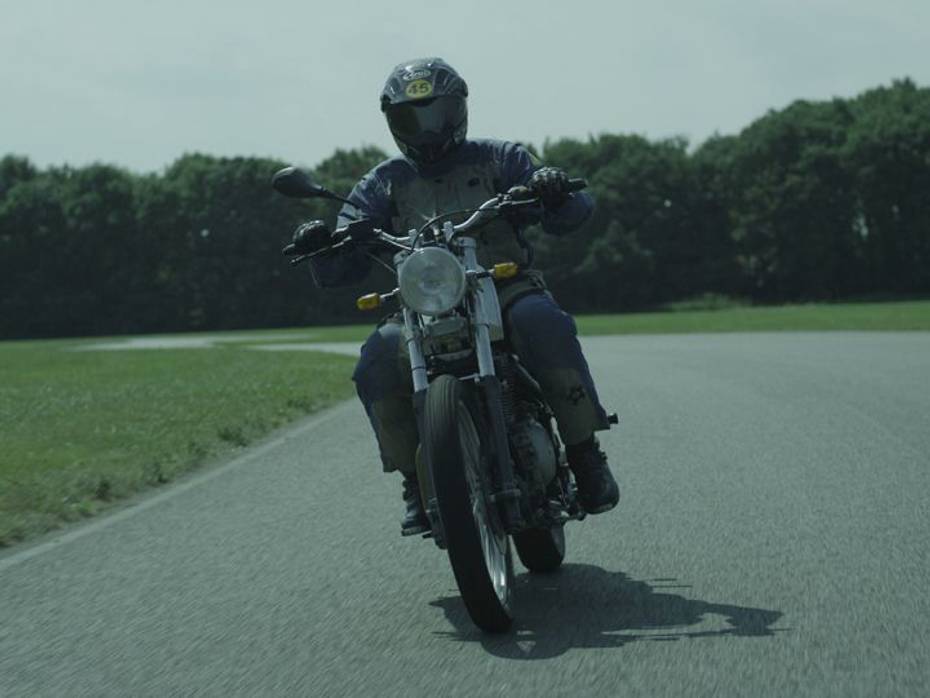 Not to mention, I expect the Himalayan to also be a motorcycle you could ride to work daily, though the bike's trump card will be its versatility, agility and the ease of maintenance. Adventure motorcycles need to be simple and easy to maintain, and should allow the rider to fix the bike himself even in remote areas, and the Himalayan is sure to score well on that front. Of course, I'm sure RE has ensured the bike will be phenomenally lighter than most full-sized adventure tourers, while being easy to manoeuvre even for shorter riders despite being able to hold panniers, water and additional fuel too. Admittedly, initial impressions about the design are that it still looks a bit crude, but I guess that's part of the character and also the demand of the segment. A motorcycle that is meant to be tough needs to look tough too. I wouldn't have imagined RE clothing the Himalayan in plastic panels like bigger adventure machines since the riders taking these machines to extremes usually prefer a completely stripped look so there is no cosmetic damage.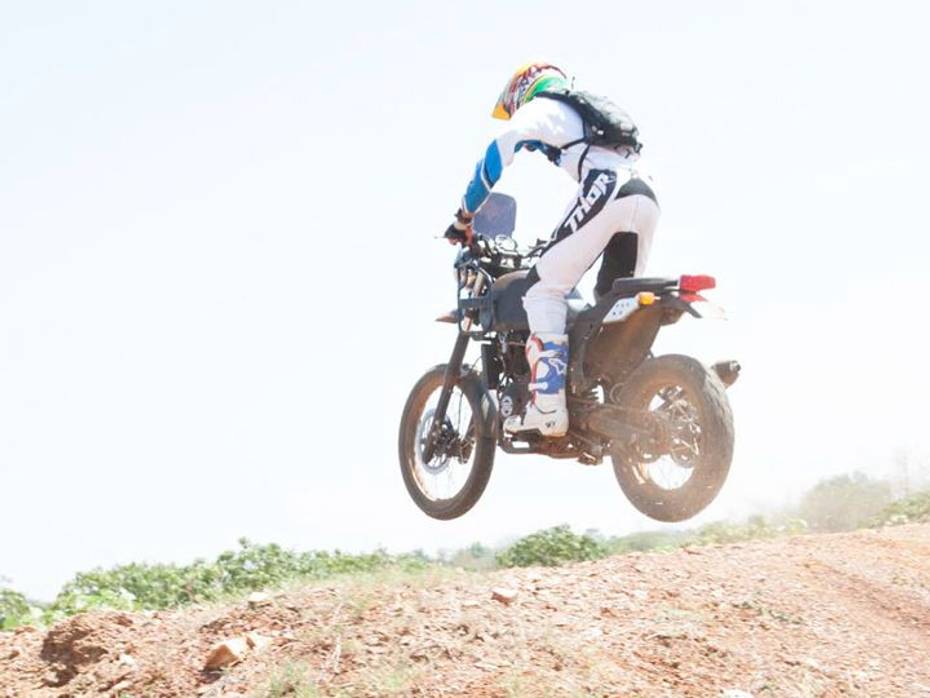 With the kind of intensive testing that has gone into making it – in India and abroad – the Himalayan should do well in a market devoid of an affordable, light and reliable adventure tourer. Indian bikers today want to go out and explore the world on a motorcycle, and by the looks of it, the Himalayan seems to fit the bill perfectly. It is a motorcycle that will create new avenues for bikers, invigorate them to hit the road and visit places they've never been to and add a few tick marks to their bucket lists. What's more, Royal Enfield is today looked upon as a niche manufacturer, known for its retro looking motorcycles that are looked upon as lifestyle products and lean towards desirability rather than practicality. With what if has on offer, the Himalayan has the potential to change the perception of the brand, carve a new niche for it and also work wonders in terms of sales numbers while setting new benchmarks.
February 2, 2016 is the date when the bike will be revealed 'officially', though a lot has already been said through the video, Siddhartha Lal's epilogue and a lot more on social media. We will obviously be there at the launch, so stay tuned for further updates.
Royal Enfield Himalayan Video Review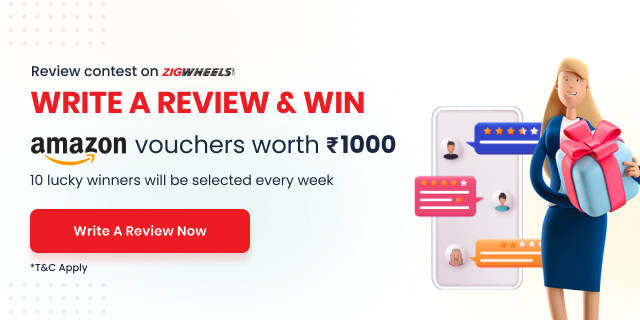 Bikes Similar to Himalayan
See what our community has to say!
NEW
India's largest automotive community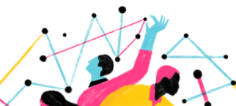 3 Other Things You Might Want To Do