Hero Passion Pro 110 BS6: Road Test Review
by Gaurav
Sep 22, 2020
Views : 27233
---
Could the BS6 Passion Pro set a new benchmark in an already competitive 110cc space?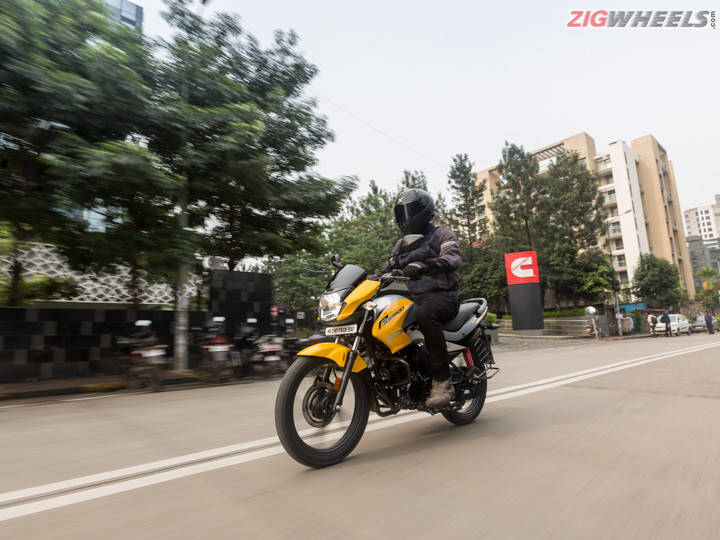 The 110cc space is one of the most competitive segments in the motorcycling business here in India. So when a brand decides to revamp a motorcycle and go in strong after seasoned contenders, you better take notice. To take on this cut-throat segment afresh, the BS6 Hero Passion Pro has received some significant updates for 2020. It looks sharper, gets new dual tone colour options and updated hardware to tackle those crater-sized potholes in India.
But while we did get quite a few impressive 110cc commuters in the BS4 era, a whole lot has changed since BS6 emissions norms came into play, and Hero's offering has a lot going for it. So, could the BS6 Passion Pro set a new benchmark in the 110cc segment?
Hell of a looker, but...

Sure, looks are subjective, but you can't deny that the BS6 Passion Pro is a hell of a looker, at least considering its asking price. The section running from the tank to the headlight has been completely redesigned. In essence, the cowling around the headlight looks sleeker with neat surface changes and contrasting colours that highlight the front fascia. The tank and its extensions have also been revamped. Not only does it look sharper, it also holds 10-litres of fuel -- 1.8-litres more than before! Pair this with a frugal engine and you could go many miles on end. Overall, I'd say it truly stands out compared to its more utilitarian rivals thanks to its dual-tone paint schemes, which really make the bike pop.

The analogue-digital instrument console is quite legible, be it night or day. Our only quibble is the fogging issue during rains, which makes reading information at a glance quite difficult. We also loved the placement of the i3S (Idle Stop-Start System) button on the right-hand-side of the console. It prevents you from switching off the feature by mistake. The cherry on the cake is the alert on the display which notifies you when i3S is switched on or off.

Having said that, there's a lot more to the Passion Pro than meets the eye, some of which isn't all that pretty. The build quality, for instance, isn't up to the mark. Unfortunately, this is the case with almost all two-wheelers from Hero. Yes, Hero has made some major strides in terms of design, features and technology, but, the inconsistent panel gaps, use of flimsier materials and the cheap switchgear quality on its products are quite disappointing.

To add to this, there are certain areas and bolts which have already started rusting. Mind you, the bike had only run a little over 1,000km at this point, so it's basically brand new. The headlight switch too is ergonomically flawed, which often led to me turning on the indicators rather than the highbeam. Speaking of the headlight, it offers good throw and spread and has the intensity to light up the darkest of roads.
A penny saved is a penny earned:
| | | | |
| --- | --- | --- | --- |
| Powertrain | Hero Passion Pro 110 BS6 | TVS Radeon BS4 | Bajaj Platina 110 H-Gear BS4 |
| Engine specs | 113cc, air-cooled, fuel-injected, single-cylinder, SOHC | 109.7cc, air-cooled, fuel-injected, single-cylinder, SOHC | 115cc, air-cooled, fuel-injected, single-cylinder, SOHC |
| Power | 9.1PS @7500rpm | 8.4PS @ 7000rpm | 8.6PS @ 7000rpm |
| Torque | 9.89Nm @ 5,000rpm | 8.7Nm @ 5,000rpm | 9.81Nm @ 5000rpm |
| Gearbox | 4-Speed | 4-Speed | 5-Speed |

A bump in displacement to counter performance loss has pretty much been the norm across the industry ever since BS6 emission norms kicked in. As a result, the Passion Pro packs a slightly larger engine -- 113cc engine as opposed to 109.15cc -- and it's fuel-injected now. While this helps the bike push out more torque it does let go for a few ponies. For reference, the BS4 Passion Pro made 9.5PS at 7500rpm and 9Nm at 5500 compared to the updated model which belts out 9.1PS and 9.89Nm at the same revs.

Sure the bike may lack outright power, but the torque kicks in quite early on, making the Passion feel more lively and eager. It's also 1kg lighter than before at 118kg (disc variant). And the end results are quite evident in our performance tests. It's by far the fastest bike we've tested in the 110cc space. Having said that, we must admit that we haven't had the chance to test the BS6 versions of the Radeon and Platina. But we doubt the difference will be night and day especially when you consider the Platina H-Gear uses an e-carb instead of fuel-injection and both the bikes have put on weight in the transition to BS6.
| | | | |
| --- | --- | --- | --- |
| | Hero Passion Pro 110 BS6 | TVS Radeon BS4 | Bajaj Platina 110 H-Gear BS4 |
| 0-60kmph | 7.11 seconds | 7.88 seconds | 7.99 seconds |
| 0-80kmph | 14.14 seconds | - | 15.49 seconds |
| 30-70kmph in 3rd gear | 8.63 seconds | 10.92 seconds | 9.18 seconds |
| 40-80kmph in 4th gear | 13.70 seconds | 14.51 seconds | 14.09 seconds |

It's not only the acceleration runs where the Passion is quicker, it's also faster in in-gear roll-on acceleration. And that boils down to its meaty mid range, an unmistakable trait that we've been experiencing with all new engines from Hero MotoCorp. The gear ratios are set on the taller side but they are evenly spread out to offer ample power throughout the rev range. The spread of power along with precision fueling makes the motor extremely tractable within city limits. So much so that it can pull cleanly from speeds as low as 25kmph in 4th gear. The extra dose of torque at low revs is courtesy of Hero's Auto Sail technology which works like TVS' GTT (Glide Through Traffic technology). You can read about how it works here. While it works pretty well and is active in all gears and upto 20kmph, it isn't as smooth as we'd expect it to be. It feels a bit choppy.

The engine too isn't all that smooth and has vibes radiating through the tank and footpegs once you go beyond 55kmph. In the same vein, the gearbox works well but feels a bit klutzy while shifting in the lower gears in slow moving traffic.
What remains to be answered is this -- Kitna deti hai? To that we'd say, bahot!
| | | | |
| --- | --- | --- | --- |
| | Hero Passion Pro 110 BS6 | TVS Radeon BS4 | Bajaj Platina 110 H-Gear BS4 |
| City FE | 68.21kmpl | 66.29kmpl | 71.06kmph |
| Highway FE | 70kmpl | 63.97kmpl | 76.82kmph |
| Fuel tank capacity | 10-litre | 10-litre | 11-litre |

Not only has Hero managed to squeeze in more fuel in the tank, it has also tweaked the engine which helps the Passion Pro extract better fuel efficiency, which stands second to only the Platina 110 H-Gear. What you're looking at is 68.21kmpl in the city and 70kmpl out on the highway under real world riding conditions. Theoretically speaking, you could easily cover around 700km on a full tank of fuel. That's a lot of fuel and money saved in the long run.
Also Read: Hero Glamour 125 BS6: Road Test Review
More dexterous!

The Passion Pro has managed to shed 1kg of weight thanks to its new diamond frame. Additional changes come in the form of slightly longer travel suspension which subsequently offers better ground clearance -- 180mm compared to the previous 165mm. These changes make the bike feel light and nimble and that much easier to weave around in our chaotic Indian traffic. But that's not all, the longer wheelbase -- 1270mm compared to 1245mm -- helps with better stability which becomes fairly apparent out on the highway.
The revised suspension setup works well too and does a good decent job at evening out undulations. Yes, there is a little bit of harshness in the beginning but it tends to settle down quickly and offers a pliant ride.
| | | | |
| --- | --- | --- | --- |
| Braking | Hero Passion Pro 110 BS6 | TVS Radeon BS4 | Bajaj Platina 110 H-Gear BS4 |
| 80-0kmph | 40.46m | 47.10m | 40.55m |
| 60-0kmph | 22.48m | 23.74m | 22.98m |

The brakes felt solid and surefooted too, offering great bite and progression. And the braking results speak for itself. The BS6 Passion Pro has the edge over its rivals, though just a smidgen. That said, the brakes did lack in feel. We believe the bike could have braked even better if it wasn't for the MRF tyres which work decently well in the dry but don't really inspire confidence when pushed hard.
As comfortable as an old shoe?

This comes as no surprise as commuter-centric motorcycles are meant to be comfortable. We had no complaints whatsoever with the riding posture, however, the seat still felt a little too soft for my liking. Don't get me wrong, it offers ample support and feels comfortable for daily commutes. But you do tend to sink in just a bit when you're out going the distance.

Despite being 799mm tall, the seat height is fairly accessible for riders of all heights. I'm 5'10 and I could easily flat foot the bike, whereas my brother who's 5'6 had to tiptoe a little. I believe this is possible due to the bike's saddle design which is quite narrow near the tank enabling you to get your feet down pretty easily. Pillion riders will not have much to complain about either. The seat has ample room and cushioning with a single piece grabrail that offers extra support.
Verdict:
| | | | |
| --- | --- | --- | --- |
| Variants | Hero Passion Pro 110 BS6 | TVS Radeon BS6 | Bajaj Platina 110 H-Gear BS6 |
| Standard | - | Rs 59,942 | - |
| Drum | Rs 65,740 | Rs 62,942 | - |
| Disc | Rs 67,940 | Rs 65,942 | Rs 63,027 |

Here's the thing, the Passion Pro has a lot going for it in terms of fuel efficiency, performance and looks, but what lets it down is its overall quality and reliability. It's also short on features compared to its rivals and feels less premium despite its sporty looks.

And when you factor in the cost, it's the most expensive proposition of the three motorcycles here. So who's the Passion Pro meant for? We think it's the perfect fit if you're looking for something that looks quite dashing and has the performance to bring a smile to your face for your daily commutes. The ease of use thanks to i3S and Auto Sail also stand as benefactors to this claim. Of course, that is if you're willing to pay the premium over its competition.
Hero Passion Pro Video Review
More on Hero Passion Pro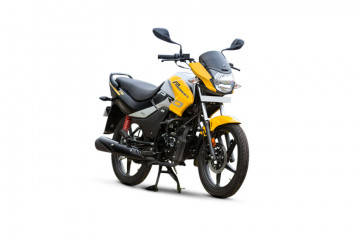 Rs. 70,375 Onwards
Ex-showroom, Delhi
See what our community has to say!
NEW
India's largest automotive community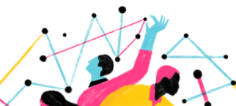 5 Offers Available