Wobbly Wheels Himalayan scooter rally to be held in September 2012
---
Riding through Himalayan passes, crossing rivers, encountering landslides and battling the endemic lack of oxygen are the norm for a motorcycle road trip. The guys at Unreasonable Journeys thought that Himalayan odysseys on big brute bikes was getting boring, and the best way to make things more interesting was a scooter rally. Thus, Wobbly Wheels was born

Scooter-borne road trip to the Himalayas? You must be a little crazy to think of it as an adventure. Well, think again.
The Wobbly Wheels Rally is a first-of-its-kind scooter rally which will be held in September this year. Commencing from Chandigarh, the plan is to give participants the opportunity to ride across picturesque mountain roads and passes over a three-week course, to explore the Himalayan region on a scooter at their own leisure and consequently test the endurance of both the vehicle and rider. To add a competitive twist, participants will be tested on their navigational, planning, and communication skills.
ZigWheels chats with Abhimanyu, partner at Unreasonable Journeys, on the aims and objectives of the rally.
ZW: This is the first event that Unreasonable Journeys is going to conduct, what made you establish the company and what is this rally all about?
Abhimanyu: This is the first event we are going to host. We do have big plans for it in the future.
Copper Sky Journeys was out first venture and is now a year old. While that business is going well, arranging travel for someone else was a way to pay the bills, not the way to lead a life. We were asking ourselves what it was that we can do better than anyone else. I realised I was great at getting lost! Finding new places and exploring new routes is what gave me most pleasure.
But we didn't want to do another Enfield-to-Ladakh trip. We were sure of one thing. We wanted to host adventures that we would like to go on ourselves. Enter Unreasonable Journeys.
We threw out all the things one tends to be careful about when planning a trip. We threw out all the safety nets. We threw out the expert guides and trouble-shooters. We threw out state-of-the-art equipment. We threw out everything other than the pure joy of pushing yourself to the edge to get to a place you wouldn't otherwise go. You do that not because of a cup you are going to win but because getting there is the prize in itself. You do not do that by the watch. Time slows down as you get closer to the finish. You do not accept help when you are close. You want to do it yourself because you have point to prove to yourself. We retained just that and said, let's make an adventure.
We got inspiration from a few other people across the world who have ventured into similar lines as us, like The Adventurists (an adventure company that conducts the Rickshaw Run, among other events around the world) and the Banjul Challenge (part of the Dakar Challenge rally where participants drive second hand, almost broken cars to Banjul in Africa for fun and charity)
That's how The Wobbly Wheels Rally was born.
ZW: Why call it Wobbly Wheels?
Abhimanyu: You are at 16,000ft in Spiti (a valley in Himachal Pradesh) and at least 50 kilometres away from the nearest human being. It's getting dark and cold. You are utterly lost. Your team-mate is cribbing about the wrong turn you made two hours back. Your scooter and your brain are working at half their capacity for lack of oxygen. At this point, the front wheel of your battered scooter cuts loose and rolls away in front of you; the rest of the vehicle comes to a grinding halt. You run to the front wheel and reach for your tool box only to realise you threw it off three days back when you had to push your scooter up a mountain.
This is exact image I had in my mind when I conceived of the rally. Wobbly Wheels seemed like an apt embodiment of everything it stood for.
ZW: How many people have shown interest in the event till now? And how many of them have registered?
Abhimanyu: We have been seeing a lot of interest from people across the world. Specifically, there are a lot of scooter clubs for enthusiasts in Europe and North America who love the concept. However, the current edition may not be well suited for them because of the limited lead time for the 2012 rally. We hope the next year is going to be a lot different.
We already have seven registrations.
ZW: The registration fee for the event is Rs 20,000. How many people do you expect to attend the event?
Abhimanyu: We expect to host between 20 and 25 participants for the 2012 rally.
For a number of potential participants, the Rs 20,000 entry fee is not much of an issue. We haven't yet been asked about the fee even once. A lot of potential participants will be from middle management of corporations, professionals and business guys. Based on my own time spent in the industry, I know that there are hundreds out there who would like to take a real break and not a weekend break.

ZW: Can those who do not own a scooter join the rally too?
Abhimanyu: The primarily responsibility of getting a scooter remains with the participants. It is important because taking one to those mountains requires one to undertake modifications (structural and visual). Apart from the serious issues of handling the Himalayan terrain, we also encourage teams to make their teams look funky. Doing it on a rented scooter may be a little difficult.
We are, however, also working with a few people to sell scooters at the lowest prices possible. Let's see how that goes.
ZW: There are some challenges that the participant will face; tell us a bit more.
Abhimanyu: We have not yet finalised the list of challenges. Participants will have access to the list about four weeks prior to the start so they can figure out their routes.
The basic idea behind the challenges is making them incredibly difficult to reach / execute but with rich rewards if one does complete them.
Like, get your photograph taken with a Chinese border guard at the Kaurik border post in Spiti. Or participate in a village dance on a particular date at a particular village. Or milk a yak in a particular village in Hanle Valley. You get the picture?
ZW: Participants are given three weeks to complete the rally; how would you keep track of who's where?
Abhimanyu: The Wobbly Wheels Rally is a little different. The rally is not competitive and there are no prizes to be won. We do not expect teams to rush through and put themselves in danger. We expect them to take their time exploring the region. Plus, the challenges are going to be put teams in very difficult positions where precision is going to be more important than speed.
A corollary of the above is that we want teams to complete the challenges rather than count the number of hours and days. Therefore, there are no time limits for completion. Even the 3-week limit is an optional one which is the amount of time we think is appropriate for completing the rally in a comfortable manner. Teams are free to complete the rally before this.
We do not need to keep track of teams because we are not holding them to a deadline. They do not need to report at check points. They just need to report once finally at the finish line whenever they please in the given time period.
The question of tracking, however, is a separate one. We are working on a GPS enabled solution to ensure we always know where the teams are. The information will be used only in case of an emergency.
ZW: There will not be a ground support team available for the participants; isn't that necessary for a rally like this?
Abhimanyu: One of our objectives with the rally (and all Unreasonable Journeys adventures) is the purity of the adventure. Medical support, mechanical back-up, pre-planned itineraries, known challenges, assistance of experts and full knowledge of all skills required do not make adventures. The lack of any of these elements does. In the Rally, ALL of these elements will be missing. Imagine the scale of the adventure!
Participants have been explicitly told that they will not have any support on the ground whatsoever. We want the teams to put together all of their skills to test with as little 'pre-designed' aid as possible. They must figure out their route based on petrol stations, accommodation options, elevation etc. The routes will automatically become dynamic based on local weather and road conditions. This is not by accident, this is by design. We want to retain all the uncertainty we can find!
ZW: Have you got any sponsors for the rally?
Abhimanyu: We are in discussions with sponsors but nothing has reached a point of closure yet.
ZW: Your website says that the rally will also be a charitable event - how?
Abhimanyu: Each event of Unreasonable Journeys will tie up with a non-profit organisation working the geography where the event operates. These non-profits will be of a very high calibre and with a proven track record or those doing great experimental work.
Our association with these non-profits will be for three purposes. One, our association will give them greater exposure. Two, it will ensure we are able to offset our impact on the local environment and culture. Three, at a later point of time; we would like to move to a model where we are able to contribute financially to the chosen non-profits.
Getting lost in the Himalayas on a scooter sounds exciting doesn't it? Register yourself at the Unreasonable Journeys website if you want to be part of what could be a unique and awesome rally.
See what our community has to say!
NEW
India's largest automotive community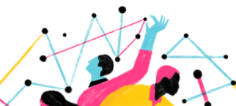 4 Offers Available