Turbine Powered Batmobile
July 14, 2011
Views : 7054
---
For all those gadget geeks who always dreamt of owning a Batmobile, the world's only turbine powered Batmobile is something worth looking at
Casey Putsch from Putsch Racing is a man like all those geeks, and ofcourse wanted a Batmobile he could call his own. But that's just not the only thing he wanted. He wanted his Batmobile to stand out from al others. Most Batmobiles produced so far have been with a 'rescued from the junkyard' engine but this one is not like any of those Batmobiles you might have heard of. Putsch's is the only turbine-powered Batmobile in the world.


The unique Batmobile hosts a Boeing turboshaft engine taken off from a naval drone helicopter which produces 385 horses and weighs as less as 2800 pounds (1270kgs). The 4-speed semi –automatic car is made on a steel tube monocoque chassis and is registered and completely insured for the road in the United States.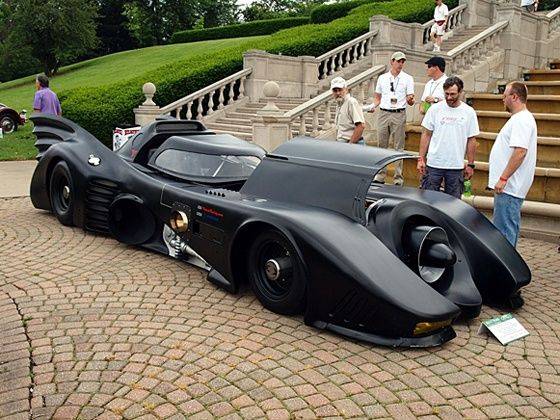 The Turbine-powered Batmobile

The car can seat two people and has a modest trunk at the rear. Despite being unique as far as the engine aspect is concerned it is the same as any production car as far as the functionality of the vehicle is concerned.


The car was designed with a racing perspective in mind, alongside being fully functional daily use vehicle. Further, the vehicle demands much less maintenance than a normal production car mainly for the reason that turbine engines have fewer moving parts and are designed to endure extreme weather conditions.


"I have learned a great deal about engineering and gained a wide array of skills from personally preparing and restoring race cars from the last 80 years of automotive history. With my interest in history, I have learned a great deal about man's technological achievements in everything from racing to manufacturing and from space exploration to war. This background and that childhood excitement for a fictitious character is what gave me the unique ability to create the world's only turbine powered Batmobile," said Putsch.