The New Toyota Copen GR Shows Us Why We Need Kei Cars In India
Oct 19, 2019
Views : 4890
---
Sport Kei cars are extremely tiny cars that are cute, cheap and characterful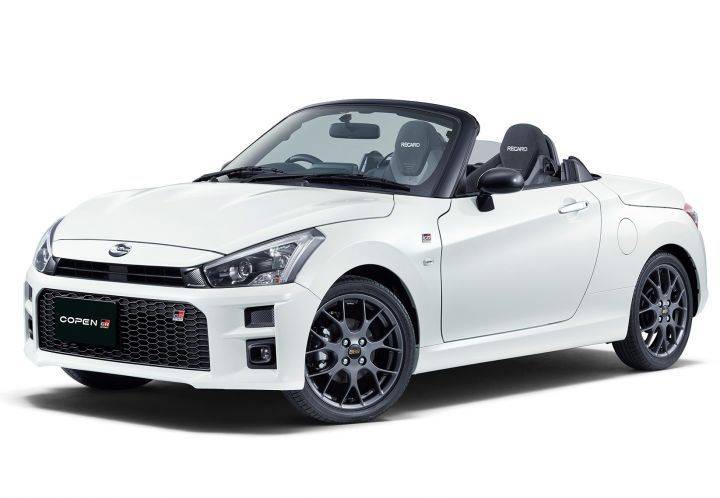 The Japs are the coolest people in our books. Why? They took some stringent regulations that would only result in econoboxes and made tiny sports cars out of them. We are talking about Kei sport cars here -- and there's a new one on sale in Japan. Toyota has transformed the sombre Daihatsu Copen by adding some colour along with a tinge of Gazoo Racing treatment, calling it the Toyota Copen GR Sport. This adorable-looking micro sports convertible and a couple of others like this are keeping us up at night, making us wonder-- Why can't we have Kei cars here?
What exactly is this Kei car?
Kei cars, short for Keijidosha, is a class of small (read: tiny) highway legal cars. The whole of Japan being the size of Maharashtra, space is definitely an issue for the people in the Land Of The Rising Sun. The Kei car class was Japanese government's solution for this problem. It had restrictions on the maximum vehicle size; engine capacity should not exceed 660cc and power output should not be more than 63PS (Yes, your Alto K10 makes more power). By buying a Kei car, owners can enjoy both tax and insurance benefits without having to worry about finding a space to park it. How small? Similarly sized to the Tata Nano, if not smaller than it. There are also different types of Kei vehicles -- Kei trucks, Kei hatchbacks and the Kei sports cars.
Back to the Copen GR Sport that comes with a 660cc three-cylinder turbocharged engine making 63PS and 92Nm of torque. The Daihatsu Copen on which it is based also makes the same amount of power as Toyota couldn't really do much here due to the regulations. But where they went batshit crazy is the chassis and handling department. The Copen GR weighs in at 900Kg and makes use of a 5-speed manual or a CVT sending power to the front wheels.
The sport convertible has different dampers, updated spring rates, power steering, a new front brace, and a redesigned center brace. Cosmetically, the Copen GR gets redesigned bumpers, grille and a new diffuser. Toyota has also slapped on a set of beautiful BBS forged-aluminum wheels along with GR Sport branding on the front and side.
The cabin gains a pair of sweet Recaro sport seats with GR embroidery, MOMO steering wheel with piano black accents, and a new instrument cluster. The Japs always reserve the good stuff to themselves and same is the case with the Copen GR Sport that is exclusive to the Japanese market.
There are also a couple of other Kei sport mid-engined cars from the past which have caught our attention. The Autozam AZ-1 is the first one that comes into our mind. It featured pop-up headlights and something else which makes us go weak at the knees -- gullwing doors. A frankenstein's monster made out of a joint venture between Mazda and Suzuki, the AZ-1 was an oddball that we all love. The Suzuki Cappuccino's forte was its 50:50 weight distribution (when both seats are occupied) making it a hoot around twisty roads. It was the best handling Kei car from the ABC Sport Kei car trio.
The missing link is the Honda Beat which in true Honda fashion had a high strung motor behind the driver. By high-strung, we mean an inline-three cylinder NA engine that can rev to the moon (8100 rpm). What makes these trio special are their kerb weight and dynamic traits coupled with a rear wheel drive powertrain layout.
These cars along with the new Copen GR Sport and the Honda S660 brings us back to the question of why we can't have them. They are small, light and cheap (Rs 8 lakh to Rs 12 lakh when converted) making them perfect for India. The pricing might seem a bit steep but on the flipside, what you get is a focussed pint-sized sports car that'll help you hone your driving skills. Although not a Kei car and far from a well-engineered product, we got a small taste of more or less the same formulae with the San Storm. Yes, they are down on power but we are more than sure that the Japs can sort that out. On that thought, we wouldn't actually mind the mediocre figures, given it's light, agile and FUN. It's more fun to drive a slow car fast than a fast car slow, said someone wise. And, why should Japan have all the fun?
Add Your Comments