Royal Enfield Continental GT: Battling poor sales
---
Continental GT is failing at bringing in more customers to the Royal Enfield fold unlike the Classic series did. More details here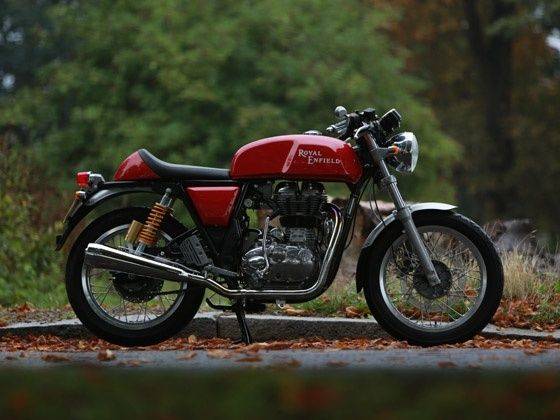 Late last year, Royal Enfield (RE) launched its newest motorcycle – the Continental GT. The Continental GT follows Royal Enfield's line of motorcycles which are popularly called "modern classics" – classic motorcycle styling of the '60s packed with a modern engine, suspension and brakes. What this motorcycle brings is an iconic culture of the '60s café racers in the form of an attractive retro design.
What the Continental GT was also supposed to do - besides expanding Royal Enfield's motorcycle portfolio - was to take the brand to mainstream customers and appeal to more than just the core RE audience. That, however, hasn't happened so far. Despite the obvious qualities - the GT is the most modern, well-built and well styled RE to have come from the company's stables, ever – the motorcycle hasn't been able to generate sizable sales.
Royal Enfield dealers we spoke to say nearly 90 per cent of GT buyers are existing Royal Enfield owners or former owners of RE motorcycles. The GT, to them, is another improved Royal Enfield, with a unique classic café racer design. Most customers have taken to the GT as an addition to the list of Royal Enfield motorcycles they own. A small number of GT customers also belong to first time motorcycle buyers. Although these numbers are miniscule, these customers include a breed of young riders who want to have a fast Royal Enfield, or a fast looking Royal Enfield.
The reasons for the Continental GT's lacklustre performance are three fold. Firstly, at an on-road price of Rs 2.04 lakh in Delhi, it doesn't really appeal to the customer who's looking for a performance motorcycle. At around that price point, there are faster motorcycles available in the market; motorcycles with better dynamic and braking ability, and all the modern technological bells and whistles.
Secondly, the GT's positioning isn't clear. Yes, it is a good looking bike, and one that looks racy. But, on the road, its performance doesn't back its looks. So, if the motorcycle isn't going to entertain, be it in a straight line or when ridden fast around on a winding road, it must have some other riding attributes to lure in buyers. The GT's café racer design doesn't allow that.
Most prospect buyers who look away, don't see the Continental GT as practical. Some find its seating posture too demanding, while others find it too heavy for street use. The touring variety (who love REs) are put off by both the bike's seating position as well as its lack of luggage carry ability.
Lastly, the GT still has quality and refinement issues. And, the word does get around.
Will the Continental GT sales pick up in India? We aren't completely sure. But, it seems Royal Enfield isn't waiting for an answer. Royal Enfield hopes the Continental GT will score in the overseas market.
The global launch of the Continental GT has ticked all the right boxes and has elicited good response. From nostalgic older British bikers taking to the exported Bullets from India to classic motorcycle lovers across Europe, America and even Australia, Royal Enfield is now setting sights on strengthening the export market. And this is where, Royal Enfield hopes, the Continental GT will score.