r1928 Rolls-Royce Phantom I Torpedo
Oct 15, 2009
Views : 3960
---
The last of just four lightweight experimental sporting examples with fascinating Indian provenance

1928 Rolls-Royce Phantom I Torpedo
Coachwork by Jarvis of Wimbledon
Chassis no. 17EX
Engine no. 25EX
92.6 hp, 7,668 cc overhead valve inline six-cylinder engine, four-speed manual gearbox, forged beam front axle with semi-elliptic leaf springs, rear cantilever leaf springs, four-wheel rod and cable-operated drum brakes. Wheelbase: 144"
First introduced in 1925, the Rolls-Royce New Phantom (later known as the Phantom I) boasted an entirely new overhead valve six-cylinder engine displacing nearly 7.7 litres. In stock form, it developed 40/50 horsepower (40 taxable and 50 actual horsepower). Its chassis, however, would remain the same as that of the Silver Ghost that preceded it and would continue until the introduction of a new chassis with the Phantom II in 1929. It carried on the use of spectral names for Rolls-Royces to come, including the Wraith and Spirit. And once again, as a Rolls-Royce, it was almost sinfully well built.
A three-year guarantee was provided with each Phantom sold, and the owner was admonished to return his or her car to the factory every 50,000 miles for dismantling and examination. Little wonder these cars were called the "Best in the World." Phantom Is would be produced through 1931, all powered by a massive 7.7 litre straight six that the British motoring press reported as "essentially silent at 80 mph." Yet top speed was never a priority at Rolls-Royce. Henry Royce is to have said, "High speed is for people who drive other cars. In one of our cars, one isn't risking one's head."
Ironically, Royce's thinking would change with chassis 17EX and its immediate predecessors. In a recent article by Gautam Sen in Auto India magazine, the incredible history of Phantom I 17EX has been chronicled as follows.
One of four rather unusual cars designed by Rolls-Royce in the 1920s that has a most distinguished history, 17EX was the last of a series of lightweight experimental "sports" cars. With Bentley winning at Le Mans and stealing all the thunder, Sir Henry Royce thought that Rolls-Royce should also look at acquiring a slightly sporting image, and to that extent, the task was outlined to develop a series of cars that would explore sporting possibilities.
According to a previous description of this car, Henry Royce wrote "The object of preparing this chassis is that, if speed merchants in the form of English peers or Indian Rajahs or others doubt the capacity of the Rolls-Royce Phantom I, this specimen, which we should be able to repeat, can be tried by them… We have no thought of making a freak machine or to depart from the smooth and silent model, but we do think that the owners of the smooth and silent models within their large bodies capable of 80 mph will be pleased to know that the same chassis and engine when fitted to a touring car will be capable of 95-100 mph."
The first in the series was chassis 10EX. Based on the new Phantom I ladder frame chassis, the 10EX received a specially-tuned version the 7,668 cc overhead valve engine that the standard car had, yet was hardly quicker as the open tourer body by Barker was just too heavy. Removing the wings, the side-mounted spare wheel and the headlamps did improve matters, yet the maximum speed of 86 mph that they managed was far short of the 100 mph that Royce wanted.
Obviously the bodywork department needed to be re-looked at, and Rolls-Royce designer H.I.F. Everndon was tasked with redesigning 10EX. Overall the car was lowered, as was the steering wheel, and 10EX received a new rear section, new wings and a lowered windscreen. The "new" 10EX was surely quicker.
Royce was pleased with the result, and it was decided that three more "experimental" cars were to be built. The three that followed were15EX, 16EX and 17EX, coachbuilt respectively by Hooper, Barker and Jarvis of Wimbledon. 15EX was sent off to Europe for extensive high speed testing, but it met with a catastrophic accident in France. 16EX spent most of its life in the UK, changing hands several times and eventually finding its way to the US, where after some years in the Blackhawk Collection, it is now with a private collector.
17EX travelled the world. Noticeably quicker than the 10EX, it developed 92.6 bhp at the dyno, going up to 99.5 bhp with the cutout open when the car was bench tested at the Rolls-Royce works in Derby. Extensive testing was carried out on 17EX – some 4,500 miles, of which half was without the body. Interestingly, the car had many unique features including a shortened steering column and an engine positioned slightly forward.
The car was sold to the Maharaja Hari Singh Bahadur (just 33 years old at the time), ruler of Jammu and Kashmir. He bought it just before Christmas of 1928 for a discounted price of 42,000 Rupees (about $9,150). Members of his family were very good clients of the company, as it was said they already owned no fewer than 26 Rolls-Royce. The Maharaja kept the car until 1932, then sold it to a certain Ram Narain of Kanpur, an important industrial town east of Delhi.
A few months later P.K. Mitter of Calcutta, a well-known connoisseur of very exclusive cars (including a Duesenberg and an Isotta-Fraschini, the latter being sold to finance the acquisition of Rolls-Royce's experimental car), acquired 17EX, and he used it for some 11 years. In fact, his son Jayanta Mitter recalls 17EX very fondly, mentioning that its performance abilities struck a nice chord between the Duesenberg J roadster of his father (and that of his uncle, who too had a Duesenberg) and his uncle's 1938 Mercedes-Benz 250. The Duesenberg was faster overall, while the Mercedes was good for short bursts. But the 17EX was undoubtedly the most striking of the lot. And interestingly, the 17EX was sold when P.K. Mitter decided to acquire a Packard that was advertised to do a genuine 100 mph.
17EX then went to Greta Devi of Allahabad (another prominent city east of Delhi) in 1944. A West Bengal registration document dated 1956 indicates a transfer of ownership between one Sukosh Banerjee and Bimal Kanti Ghose, both of Calcutta, but the next long-term owner was the Raja Saheb (more a landed gentry than a true royal) of the remote princely state of Bhadri in the north central province of Madhya Pradesh. Sometime in the 1960s, news of the car's existence reached the ear of Protap Roy, a scion of the princely family of Santosh (which is in Bangladesh now) who eventually persuaded the Raja Saheb to part with 17EX in 1967.
But as Roy had a penchant for acquiring cars – and cash was limited – for every new acquisition he had to sell something from his collection. And so it came to pass that 17EX was eventually sold to Christopher Renwick, who in turn had the car shipped out of India, eventually selling 17EX to two Italians Veniero Molari and Giulio Vignale (the nephew of coachbuilder Alfredo Vignale) in 1976.
In the 1990s, Molari and Vignale decided to entrust the job of restoring 17EX to Gianni Pena, who worked as a model maker for many of the coachbuilders of Turin. When the car was with Pena, the current owner came across 17EX, fell in love with it, and decided to acquire the car. After extensive restoration work, the car was ready for Pebble Beach in 2004 – in time for Rolls-Royce's 100th anniversary. 17EX was back in the limelight again when it won the Trofeo Rolls-Royce as the Most Elegant Rolls-Royce at the 2006 edition of the Villa d'Este.
This is certainly a magnificent, one-of-a-kind Rolls-Royce with unique provenance, to say the least. Without question, its offering marks an opportunity that may never again be repeated in one's lifetime.
See what our community has to say!
NEW
India's largest automotive community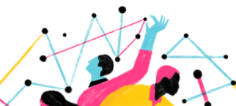 4 Offers Available