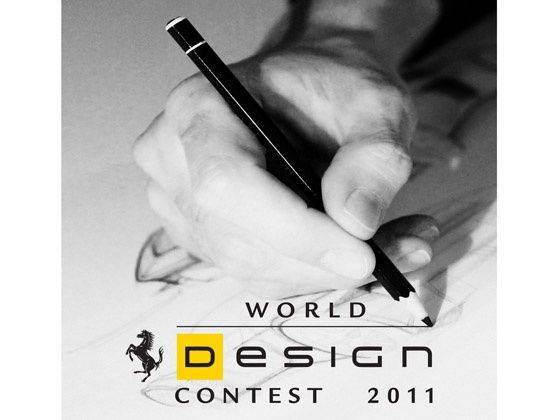 It was not too long ago, that ZigWheels paid a brief visit to a sprawling new educational facility in the outskirts of a city, we call home. Sitting amongst an elite panel of creative geniuses from all over the world, we very quickly got a feel of the tremendous potential this institute's design progam had, and even got a chance to have a look at some of the futuristic, yet intuitive designs of the students.
However, in a very short time span since the visit, the unparalleled success of DSK Supinfocom's recently concluded transportation design workshop, titled 'Masterclass' has frankly surpassed even our expectations as the Pune based French design institute has now been chosen for the second round of the prestigious Ferrari World Design Contest, that was launched by the Italian sports car manufacturer in collaboration with its technical partner, Autodesk.
From an original troop of 50 prestigious international design schools, the list has been now been narrowed down to seven finalists for the second stage of the contest, of which DSK Supinfocom from Pune is one. Other finalists include IED and IAAD from Turin (Italy), the London Royal College of Arts (UK), the European Design Institute Barcelona (Spain), Seoul's Hong-ik College (Korea), and the College For Creative Studies in Detroit (USA).
Going into the second phase of Ferrari's World Design competition, the students will be involved in the creation of the three models every school can present to the jury; one in 3D Autodesk Alias and the other as a physical model in a scale of 1:4. The contest's goal is to develop the Ferrari of the future, a pure hypercar, using technologies and materials of the latest generation.
In trying to achieve this feat, the students will have to ensure that like Ferrari's current fleet of outstanding light-weight performance machines, the car that they design is a supercar in every sense of the term. This means where the architecture and functional aspects are concerned, the car according to Ferrari will need to be hyper-light, hyper-fast, hyper-ecologic and hyper-technological.
With Ferrari's attention is now moving towards lowering the consumption of its cars by combining alternative powertrains, the expectations from an international design stage like this are huge both for the company and the international design institute's competing for a place in the contest's final stage.
The winners of this international design contest will be announced in July. They will win an internship at Ferrari, and cash prizes amongst other things. Autodesk will also present an award to the student team that makes the best use of its Autodesk Alias software to both communicate their design intent and demonstrate the process of design. The Ferrari World Design contest follows the tradition of Enzo Ferrari, brought forth by Chairman Montezemolo, supporting research and investing in young talents.
Click here to read more about Pune's DSK International School of Design (ISD) >>