It's good to see Indian companies growing at such a fast rate these days. And it's much the same story with our automobile companies and ancillary industries. They are all playing on a global field, going head to head with some of the best in their respective industries. MRF has joined that bandwagon with their latest tyre the ZLO. MRF has placed the ZLO in the premium car tyre market to compete with the likes of Goodyear, Pirelli and the lot.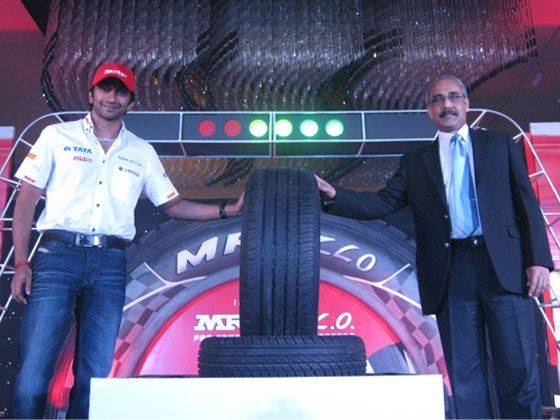 The ZLO range of tyres will cater to high premium cars such as BMWs, Audis, Jaguars, etc. As mentioned earlier the tyre is guaranteed to be safe at speeds up to 250 km/h and a little more. But considering that most of those premium cars are electronically limited to 250 km/h the MRF ZLO is worthy a tyre to cater to the cars.
Tyres are available in sizes ranging from the smaller premium cars to the sizeable Audi Q7. Prices for the tyre range from Rs. 8,000 per tyre for the smaller range of ZLOs to Rs. 20,000 per tyre for the biggest MRF ZLO tyre.
The only worry in MRF's path is brand perception which in India is one where premium car buyers would not go for an MRF tyre for their car. But that perception will very soon fade, if it exists at all, firstly because the product has been tested and proven to be world class, secondly a lot of those premium cars have entered the used car market now and buyers of used cars would definitely go for a product that is relatively cheaper and yet has the same performance standards.
MRF also plans to export the ZLO range of tyres from their manufacturing plant in Tamil Nadu to countries like Singapore and others to make its presence felt on a global scale.