For A Limited Time, You Will Be Able To Charge Your MG ZS EV For Free...
---
… With DC fast charging at MG's public charging stations in five cities across India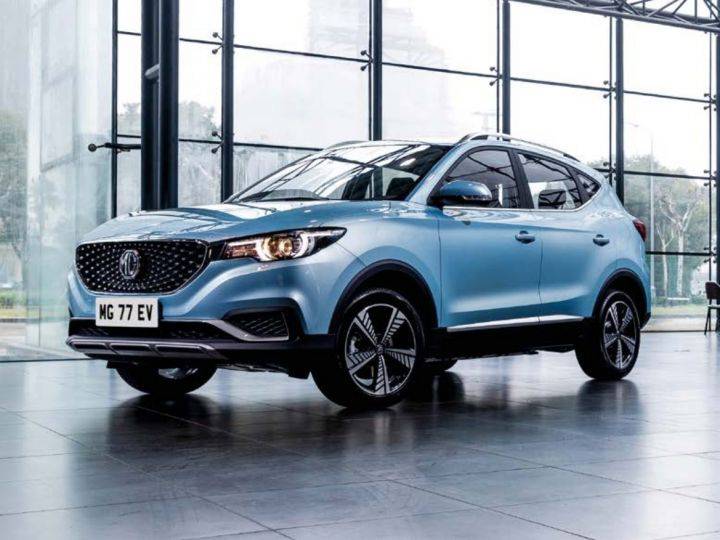 The MG ZS electric vehicle (EV) can charge to 80 per cent in 40 minutes with DC fast charging.
Morris Garages will provide the charging facility for free for a fixed duration for ZS EV owners.
The company's first electric vehicle will be unveiled on December 5; bookings to open before 2020.
Ex-showroom prices are expected to be somewhere between Rs 20 lakh to Rs 25 lakh.
MG Motor India will unveil the ZS electric vehicle (EV), its first electric offering in India, on December 5. To further incentivise buyers of the electric sport utility vehicle (SUV), Morris Garages will offer free DC fast charging at its public charging stations to new owners for a limited time following the purchase of the electric car. For the record, the MG ZS EV charges to 80 per cent in a claimed 40 minutes when plugged in to a 50kW charger. It is expected to be available initially in Mumbai, Hyderabad, Bengaluru, Ahmedabad, and the National Capital Region (NCR), where MG has set up charging stations. Prices are likely to be between Rs 20 lakh to Rs 25 lakh.

The company has been working with its partners to establish charging stations and offer home charging solutions to customers of the ZS EV. Fortrum has helped set up 50kW public chargers, while Delta Electronics will aid home charging solutions. Sources within MG's dealerships have told us that Delta Electronics, Fortrum, and MG are working closely with government agencies to fix the usage prices of their public chargers. But to prevent the issue from slowing down the rollout of the MG ZS, the company has decided to provide public charging for free. Carmakers in other countries have previously done the same, like Ford for its upcoming Mustang-inspired electric crossover.

Recently, the company also partnered with eChargeBays for home charging solutions. MG will provide a three-pin plug with the car for free. However, it will take anywhere from 19 to 24 hours to fully charge your EV if you have a flat battery.

According to the New European Driving Cycle (NEDC), the ZS EV will have a range of 428km. While this might seem a bit less than the ARAI-certified 452km range of the Kona EV, real-world range figures are highly variable. The ZS's 44.5kWh battery will take six hours to charge with a 7.2kW home charger, which MG will help install in your house or workplace. The company is likely to charge a fee for the installation.
The MG ZS EV is powered by a 145PS electric motor which makes 353Nm of torque. Despite having 10PS more power but 40Nm less torque than the Kona Electric, the ZS EV is slightly faster with a claimed 0-100kmph time of 8.5 seconds.

Although combustion models of the MG ZS are on sale in other countries, the ZS, like the Hyundai Kona, will be launched in India in its electric avatar. The company has not disclosed its plans to launch hybrid, petrol or diesel powertrains for the ZS in India. Expect ZS EV prices to start between Rs 20 lakh to Rs 25 lakh, putting it head-to-head with the Hyundai Kona electric. We can't wait to see the car on December 5 when the ZS EV will become the third electric model available for private buyers in India..
Source: Autocar India