Hot Wheels Monster Truck Series Launched In India
Sep 22, 2019
Views : 5020
---
The miniature automotive maker has launched the Monster Truck series in three scale sizes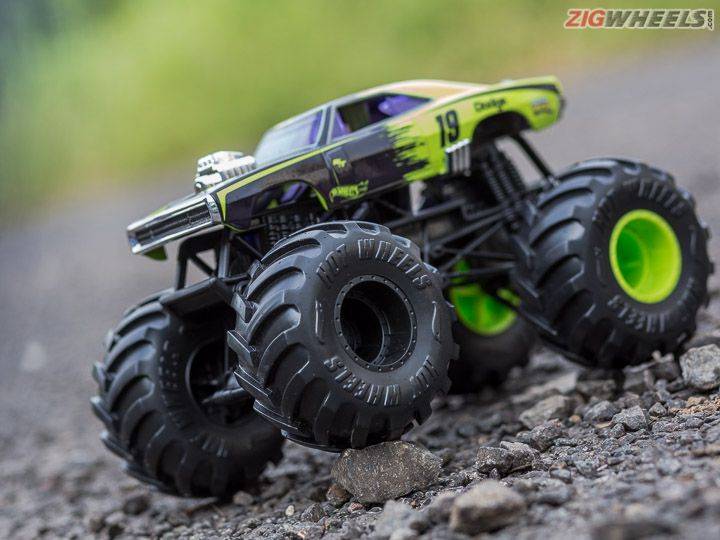 Miniature automobile model maker, Hot Wheels, has brought its Monster Truck series to India which are available in three sizes -- 1:64, 1:43 and 1:24 scale. Normally, 1:64 scale models that Hot Wheels makes are barely longer than two inches. However, these are miniaturised versions of monster trucks and are evidently larger.
We recently received a 1:24 scale model of the Monster Truck series in which there are four body shells to choose from. Thankfully, the one we liked is the one we received -- the '70s Dodge Charger R/T shell.
The die-cast metal body of the Charger arrives in this electric green colour which looks rad. It has a plastic underbody with little detailing done to showcase faux suspension and frame bits. On the whole, the detailing on the model is not as much as one would expect.
We would have liked to see some real suspension with normal springs too to show some articulation. But instead, you have deep grooves wherein the solid wheel axles pass through. This is a downer as some regular springs would have easily done the trick.
At Rs 999 for the 1:24 Charger shell Monster Truck, it is reasonably priced. While collectors would wish for better detailing, as a toy, it will certainly keep the child engaged.
Add Your Comments