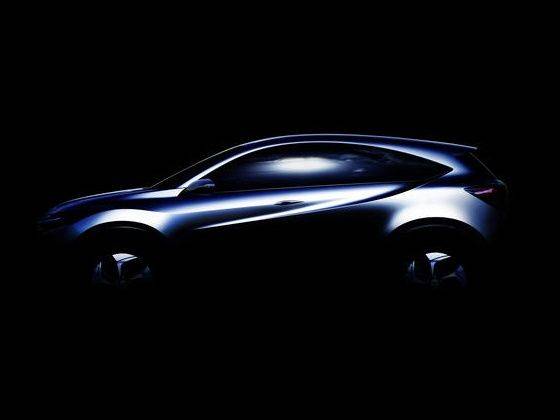 The compact SUV segment is the next big thing for the automotive world wherein dominating road presence is given a new and more practical edge thanks to compact dimensions and small frugal engines.
Mainstream car makers like Ford, Chevrolet, Volkswagen and Suzuki have all revealed their compact SUV concepts with Ford's EcoSport likely to hit India first. Come January 14, Honda will take the wraps off its compact SUV at the 2013 North American International Auto Show (NAIS).
It's not known which markets the compact urban SUV concept will be sold in or when it will go into production.
It should however measure under four metres in length making it suitable for the tax break in India. Honda's 1.2-litre i-VTEC petrol engine is eligible for India while the 1.5-litre i-VTEC motor is likely for various other markets. Honda's new 1.6-litre i-DTEC engine will feature in foreign markets, while the 1.5-litre i-DTEC diesel will be the powerplant when it's launched in India. This vehicle along with the Amaze compact sedan can boost Honda's fortunes in India further.