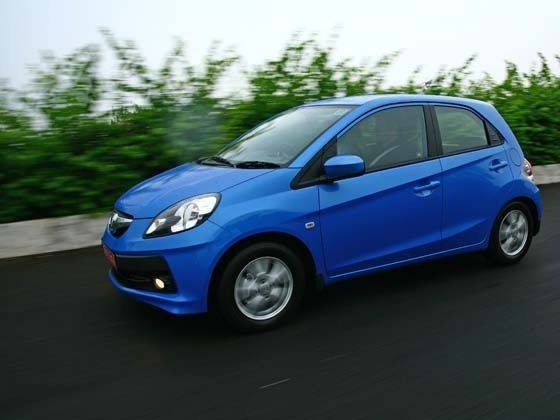 Honda Cars India (HCIL) that manufactures the Brio hatchback at its Greater Noida plant, has begun exports of the Brio to South Africa and SADC (South African Development Community) countries, with the first consignment of 390 units flagged off by HCIL President and CEO Hironori Kanayama.
Kanayama said, "We are delighted to flag off the first ever Brio export consignment to South Africa. The expansion of Honda's export business is the first step towards developing India as another hub for export of certain models. It is also testimony to the quality of Honda cars and their components manufactured at our plants in India. I am proud to say that the Honda Brio that we manufacture here in India is of best quality and ready to be introduced in international market."
The Honda Brio will be sold in South Africa from early December 2012 through Honda Motor Southern Africa (HSAF) in South Africa and through its distributors in SADC countries that include Malawi, Mozambique, Tanzania, Kenya, Zimbabwe, Zambia, Mauritius and Seychelles.
Launched in September 2011, the Honda Brio has cumulatively sold 25,000 units across the country. The company plans to export 1,600 units of the Brio to South Africa and SADC countries by March 2013. Both manual and automatic versions of the Honda Brio will be exported. The company plans to introduce a sedan version of the Brio, with which, exports are likely to escalate.
Also read - Honda Brio Automatic : First Drive