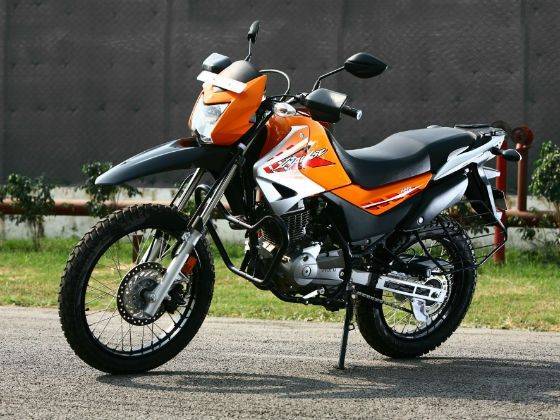 Two-wheeler maker Hero MotoCorp has set capital expenditure for 2013-14 at 1,100 crore and put in place a strategy to build upon its leadership position in the domestic market, a top company executive has said. New Delhi-headquartered Hero MotoCorp, the country's largest motorcycle maker, on Tuesday said it plans capacity addition, new launches and network and brand-building initiatives to stay ahead of competition.
"We are no strangers to competition. We have earmarked a capex of 1,100 crore for FY14 and put in place a multi-focal strategy to sustain and build upon our leadership through new launches, capacity addition, network expansion and brand-building initiatives," senior vice-president and CFO Ravi Sud told ET.
The capital expenditure includes an investment of about 600 crore on its upcoming fourth plant and global parts centre at Neemrana, and 100-150 crore on a state-of-the-art integrated R&D centre at Kukas, both of which are in Rajasthan.
Last week, rival two-wheeler maker and former technology partner, Japan's Honda Motor, upped the ante saying it hoped to attain No. 1 position in the country by 2015 or 2016. Hero MotoCorp's fourth plant is expected to raise installed capacity by 750,000 units to about 7.65 million when it goes online. The company has set aside another 400 crore for investment in other areas, including IT instruments, the existing plants and its proposed fifth plant in Gujarat, Sud said.
The proposed fifth plant at Halol, for which land allotment is likely to be completed soon, will initially have a capacity of 1.2 million units and will be raised to 1.8 million later. "We are well on our way towards our stated objective of generating annual volumes of 10 million in another five years," Sud said.
According to data from the Society of Indian Automobile Manufacturers (SIAM), motorcycles sales dipped 5 per cent year-on-year in February while total two-wheeler sales were down 2.8 per cent.
For the 11 months to February, Hero MotoCorp sold 5.46 million units compared with Honda Motorcycle and Scooter India's 2.4 million and Bajaj's 2.3 million, SIAM data showed. An analyst, who did not want to be named, said Hero MotoCorp's nearest rival lack numbers and distribution reach and this could hamper its bid to catch up.
On why the company is focusing on market share when its margins have been under pressure, Sud said, "The Indian two-wheeler market has become competitive, and market share, once lost, is very difficult to gain. Margins, on the other hand, are temporary fluctuations and can be managed at an appropriate time. Most companies hold back investments at the time of slowdown and face the consequences of capacity shortage when demand suddenly picks up. So clearly, we are going ahead with our planned investments."
According to people familiar with the development, Hero MotoCorp plans to bring out a new line of technologically advanced and environment-friendly two wheelers for both the domestic and global market. The company has commenced exports to new markets such as EL Salvador, Honduras & Guatemala.