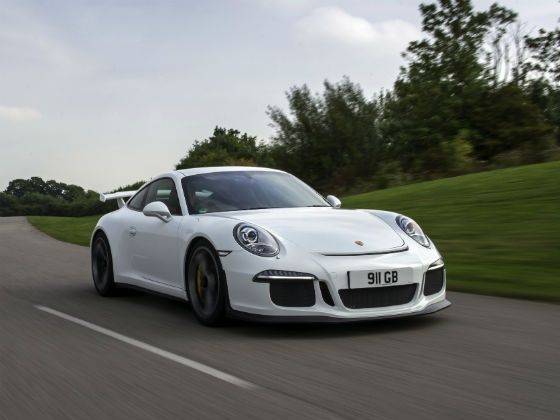 Porsche will replace the engines of all 911 GT3 vehicles of model year 2014. According to Porsche, this is the corrective action derived from intensive internal analyses that were initiated in response to two engine fires. Porsche has also confirmed that the engine issue is a result of a loosened screw joint on the connecting rod. This loose connecting rod damaged the crankcase of the two cars in question, which resulted in leakage of oil in both cases that led to the fire.
After having learnt about the two fire instances, Porsche had promptly asked its GT3 customers to stop driving the affected 785 vehicles until further notice and had these cars picked up by Porsche Centres. Now, engines with optimised screw fittings will be used in all Porsche 911 GT3 vehicles of model year 2014 – including in those that have not been delivered yet, says Porsche. The relevant Porsche Centres are in direct communication with customers worldwide to discuss the further course of action. Porsche points out that no other 911 models or other model series are affected by this action.
The Porsche 911 GT3 is a 475PS sports car that is capable of dispatching the 0-100kmph run in around 3.3 seconds. It has a top speed of over 300kmph. The engine in the GT3 is a horizontally opposed six cylinder unit that displaces 3.8 litres in capacity. It comes with four wheel steer and can only be bought with a dual clutch automatic gearbox. The 911 GT3 is currently not on sale in India.