Caterpillar opens new Backhoe Loader manufacturing plant at Thiruvallur
---
New backhoe loader manufacturing facility located in Thiruvallur near Chennai is the company's second major plant in the region, and aims at strengthening the company's growing presence in India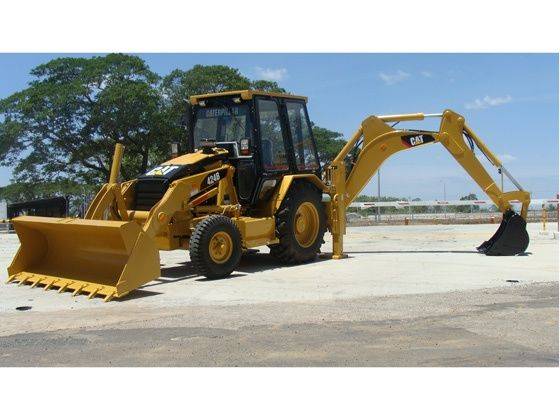 Caterpillar more popularly referred to as CAT both in the construction business and its minority merchandise markets is primarily a earth moving equipment multinational and over the years has witnessed sustained growth in India owing to the booming real estate and infrastructure that it has helped shape over time.

With 3 existing Caterpillar plants in country already manufacturing a variety of construction and heavy equipment vehicles for the country's infrastructural growth and development, the US based MNC continues to further expand its India presence with the inauguration of a dedicated backhoe loader manufacturing facility in Thiruvallur near Chennai.

This is the second major plant in the region and the fourth in the India, and has been built close to CAT's existing off-highway truck building plant in Thiruvallur. The massive industrial premises that was bought over by CAT from Hindustan Motors now represents one of the key production and employment zones for Caterpillar in India.

The new Backhoe Loader manufacturing facility that was inaugurated by Robert Droogleever, General Manager for Caterpillar BHL Worldwide will not only strengthen the company's growing presence in India, but also augment its distribution channel for this high on demand earth-moving machine by bringing in enhanced local production capabilities.
Commenting on the establishment of this new facility Robert Droogleever, BHL General Manager, said, "Our new facility is a testimony to the growing importance that India as a market commands in our global Backhoe Loader business strategy today. The demand for backhoe loaders has been gaining traction with the construction equipment industry growing at a rate of 15-20% per annum. With local manufacturing and long-term commitment to our world-class standards, we aim to provide a quality product that meets this growing demand and brings us closer to our aim of attaining a market leadership position".

Speaking about the positive impact that the new facility will have on Caterpillar's overall presence in India, Kevin Thieneman, Country Manager- India, ASEAN & China, said, "India will make significant investments over the next several decades to build its infrastructure and support higher levels of urbanization. This facility, our fourth manufacturing operation in India, positions us to meet industry growth and enables us to better serve our customers with the broadest range of products in the industry."
Despite the fact that JCB, one of CAT's major competitors in this space is currently the leader in the backhoe loader business, the new Caterpillar backhoe loaders that roll out of Chennai will bring with them reliable and time tested features at prices that are within the reach of the mass market.