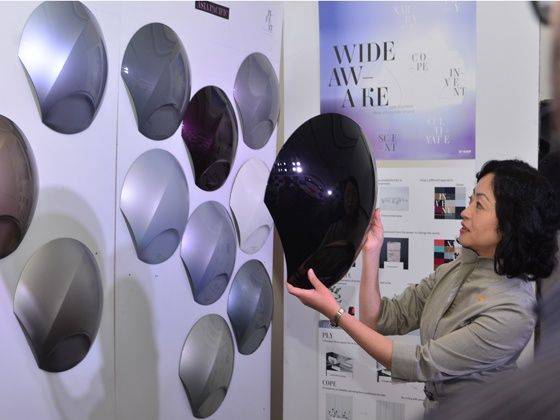 Colours undoubtedly add meaning and excitement to our lives. But while most of us can easily identify our favourite colour, our reasons for picking one shade over the other can sometimes be quite hard to explain.
Seeing opportunity in this mystery of shades, the coating division of BASF recently shared its colour trend forecast for the Asia Pacific region based on its global theme "Wide Awake", indicative of one's urge to adopt newer trends popular within their social circles and even change their mindset as per the prevailing economic conditions.
Offering us deeper insights was Chiharu Matsuhara, Chief Color Designer, Color Design Center Asia Pacific, BASF Japan Ltd, who said "A customer's decision to pick one colour over another for their new car isn't always a very logical decision and could very well be influenced by a feeling in their gut. Also, women tend to be more pedantic about their colour choices than men."
Asia Pacific to turn even more colourful
BASF began its coating division in India in the mid 90's and it's safe to say that a lot has changed since then. Not only do we see an increase in expectations from consumers looking to purchase a new vehicle, but the very nature of their choices today reeks of individualism.
Recognizing this pattern BASF has mixed and matched quite a few colours from its palette to create tints that are likely to suit the tastes of both automobile and motorcycle buyers in the near future. BASF believes that natural calamities and market slowdown due to economic uncertainties have given people in the Asia Pacific region an opportunity to pause and think about what is truly important to them. People seem to be now focusing on colours that are unique to their culture and nations, but at the same represent their uniqueness in society.
Unlike European countries, where for the longest time black was the most preferred vehicle colour owing to a certain degree of conservativeness, in developing countries like India white seems to take precedence as it offers higher resale value. In Thailand for example, matt colours are quite popular, but the same texture doesn't necessarily appeal to most Indian car and two wheeler buyers.
While luxury cars the world over exalt lesser colour interplay, in the Asia Pacific region where smaller cars are in abundance the use of colour is a far more diverse affair.
An emergence of refined, rich colours with a wide range of red, gold-based colours, as well as colours of nature, such as brown and olive are on the anvil for the Asia Pacific region. Neutral colours such as black, silver, grey and white remain the order of the day, but hues with green-colour influence are starting to emerge. Demand for nature inspired colours such as browns and greens is also steadily rising.
Among motorcycles for family use, conservative and luxurious colours like pearl white, black, silver remain popular. In addition to neutral colours, motorcycles for personal use also feature a kaleidoscope of bright colours to reflect individual style.
Chiharu Matsuhara, Chief Color Designer & Manager, Color Design Center Asia Pacific,
BASF Coatings Japan Ltd. & Christophe Cazabeau, Chief Executive, Coatings Solutions,
BASF India Ltd. at the 'Colour Trends' show
India Automotive and Motorcycle Colour Forecast – A personal statement
Throwing light on expected colour trends in the Indian automotive space in the near future Christophe Cazabeau, Chief Executive, Coatings Solutions, BASF India Limited said, "In India, the rising number of women and younger car owners is going to impact the future automotive colour trends. New car buyers are more style-conscious and the colour of their cars will be a statement of their personal taste."
As the need for personal mobility in India steadily rises, BASF expects more and more young female buyers to come forward and show interest in newer products. Style conscious and proud of their senses, they are likely to pick brighter and more stylish colours like Pink, Magenta and Violet. Light greys with sophisticated effects, subtle variations in the red family and solid-like effects are other likely colour trends for the near future.
Motorcycle and gearless scooter buyers in India would perhaps be elated to know that high chroma sporty colours with sparkles are headed their way. Stylish characters and matt variations are among other highlights that two wheeler buyers can expect as cosmetic upgrades in the near future.