Authorities at Phillip Island (PI) were against the idea of the GP earlier in the season and wanted it to stay put in October in order to balance their event with Formula One and World Superbike Championship. The commercial rights holder of MotoGP, Dorna was not going to sit back and watch the show. The parties were involved in a contract to race at PI only with subject to track approval, and the former sweetly gave a reminder of the same indicative of removal of accreditation of PI by influencing the FIM (The International Motorcycling Federation) should they not budge from their idea. Neither party wanted to shunt off their dates resulting in serious apprehension about the race.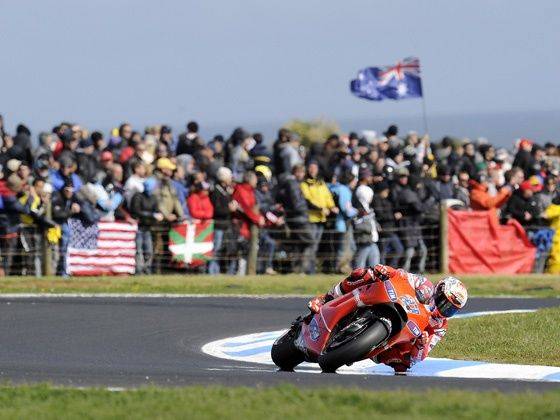 The Australian MotoGP - Phillip Island
On 19th March, the safety commission of MotoGP decided to take the issue in their hands and come to a conclusion regarding the issue at the MotoGp Safety Commission Meeting in Qatar. They gave the final verdict of scheduling the even in October.
Australian racer Casey Stoner was upset over the dispute and said, "I was disappointed that the safety commission was listening to a couple of riders, and going off their words that the race was unsafe and all these sort of things. I don't think the changing of the time of year is really going to change that too much."
So the whole disagreement about the schedule comes to an end with a final date being given to the track. Hopefully eventually in the season tracks and races will not bring any further such concerns and will stick to racing in its true blue sense.