Armaan finishes second in Lamborghini Super Trofeo Asia Series
---
Chennai-based racer puts in stellar performance in the final round to ensure the best ever performance in the series by an Indian driver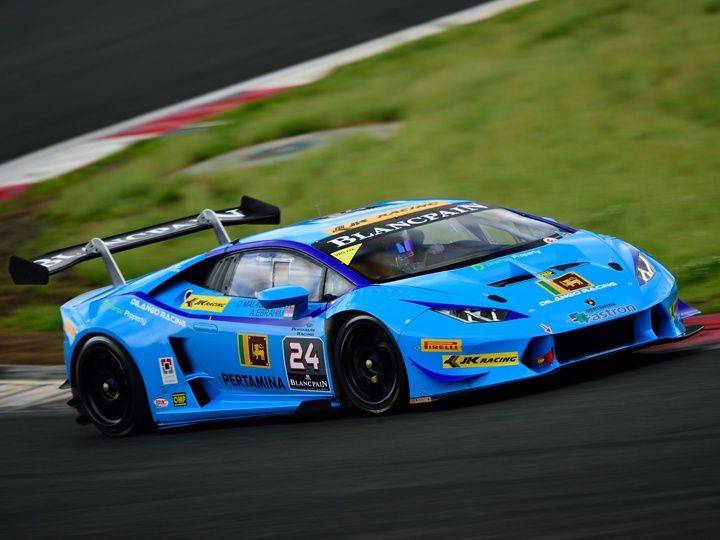 India's Armaan Ebrahim has created history by finishing second in the 2015 Lamborghini Blancpain Super Trofeo Asia Series in his debut season along with Sri Lankan team mate Dilantha Malagamuwa. The final round of the Asia series was held at the legendary Sebring International Raceway in Florida, USA, where the duo secured a podium finish and fourth place in the two races over the weekend.
After facing tough luck over the past few seasons in various sportscar series, Armaan had moved to the Lamborghini Super Trofeo Asia series this year with favourable luck, despite mechanical issues bogging him down several times. The final round of championship was not trouble free for Armaan and his team mate either as their car arrived late to begin with. Despite that Armaan and Dilantha managed to secure third place on the starting grid for both races but gearbox issues plagued them throughout the first race. Dilantha went out first, and battled despite the problems with the gearbox before handing over the car to Armaan. The Chennai-based driver put in a splendid drive to finish third in the race.
The team decided to change the gearbox before the second race, and it looked like Armaan would miss the race as the engineers were still working on the car while other drivers lined up on the starting grid. However, luck seemed to favour the 26-year old Indian yet again this season, as rains delayed the race start, with other drivers being forced to head back to the pits to swap tyres. The delay was just enough for Armaan to secure a pitlane start, and both drivers drove an excellent race to end the race in a creditable fourth place.
Talking about the experience Armaan said, "Our car arrived only at 5am on Thursday, meaning there was no time to work on it but luckily the practice sessions went off quite decently and we were able to secure third place on the grid." Race one was quite an ordeal he said, mentioning how gearshifts were inconsistent right from the start and only worsened through the race and upshifts and downshifts were both a struggle. The cars crossed the finish line behind the safety car as the last 10 minutes of the race were under the safety car due to an incident. Race two a smoother affair, thanks to the rains that delayed the start, and afforded the duo a pitlane start at least ensuring they could finish the championship in second place.
Armaan is kicked up with his performance in the 2015 season, and is now excited to compete in the Super Trofeo Asia Series next year as well, and Zigwheels wishes him even better luck next season.