Grillicious: Most Popular Aftermarket Grilles Rated!
by Nikil
Jul 10, 2020
Views : 12283
---
If imitation is the best form of flattery, the Jeep Compass must surely be chuckling in a corner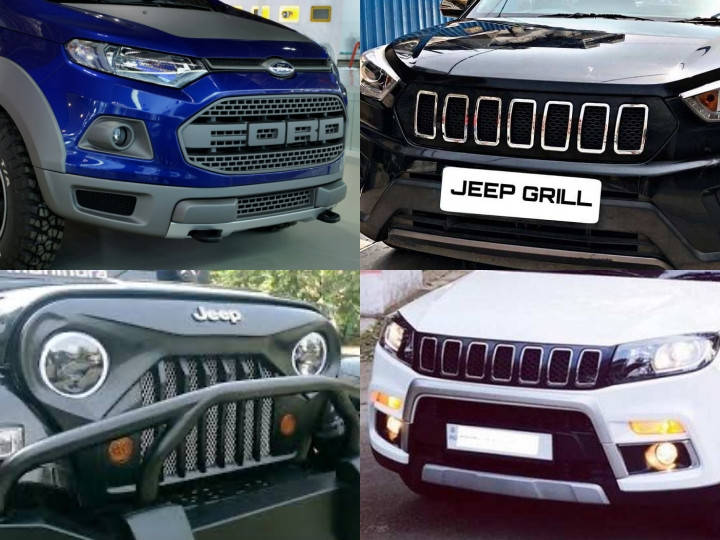 "Woah! Is that a Jeep Compass?"
"Err… no. It's a Maruti!"
Has this ever happened to you? If so, there's no need to bash yourself. Mistaking a particular make of a car for something else happens to the best of us, especially when manufacturers beg/borrow/steal designs from others. Add to that the average Indian car buyers' penchant for adding their "personality" to their cars and it becomes even more confusing. Some even go as far as to make their cars look like a popular model from a luxury carmaker! There are plenty of examples of this, the most prominent being the Jeep Vitara Brezza (or the Maruti Compass depending on where you stand) and the Audi Swift!

Let's take a closer look at some more examples before we compare them to the original grilles that come straight out of the factory. It goes without saying that looks are subjective. What may titillate your eyes may fail to impress us, and that applies the other way around as well. But if there's one thing we all dislike here at ZigWheels, it is the overabundance of chrome on cars these days. Can someone please bring back the days when a body-coloured ORVM or door handle gave you the respect you deserved? Besides, there's plenty of disadvantages to chrome plating, including the large vats and toxic chemicals needed for the process. But we digress; let's get back to the topic at hand, starting with the...

Jeep Compass (Our rating: 3/5): This one seems to be the most popular option for the Vitara Brezza. While we are not fans of imitation, this grille does a fantastic job of making passersby think you own a Compass.
Range Rover Sport and Land Rover Discovery (3.5/5): The Range Rover grille with a metallic black finish seems cool too. The only bit we dislike is the green oval with the word 'BREZZA' etched on it. The Land Rover slatted grille is a personal favourite and we feel it is the perfect option for those who want to blend into the crowd rather than shout out loud from the rooftops.
Lexus (2.5/5): This is probably the least convincing aftermarket grille for the Vitara Brezza. While the original Lexus spindle grille with its intricately designed metal patterns is a work of art, this one gives off the impression of being a cheap knock off from a country that shall not be named.

Jeep Compass (1/5): Like the Vitara Brezza, the first generation Hyundai Creta was a handsome SUV with a compact footprint. Personally, we like the look of the stock Creta. But if you want to give it a different look, DO NOT opt for the Compass design. It's such an ill-fitting grille and an eyesore in our opinion.
Ford Mustang (1/5): NO! This is just sacrilegious.
Range Rover (1/5): Nope, it simply doesn't work with the Creta's hexagonal grille.
'CRETA' Illuminated (2/5): Ok, this one does look nice. But it runs the risk of distracting other road users while driving. So it's your call.
'CRETA' Block Letter (1.5/5): If you simply cannot stand the stock grille and need something from the aftermarket, this is the one to go for.

Audi (1.5/5): NO. It's too toothy and ugly.
Mercedes Tristar (0.5/5): Never! It hasn't even got a proper tristar.
Sporty Red Line (3/5): Looks quite good, we must say. Go for it if you want to fool your car noob friends into thinking that you own the Swift Sport that's sold abroad.
Bentley (1/5): "Nein, nein, nein!"

Wrangler (4/5): Mahindra Thar, Jeep CJs and Wrangler. All same to same no? Well, almost. Hence, we feel the Wrangler grille is a perfect fit for the Thar
Gladiator (3/5): Certainly unique. It makes the Thar look angry that you didn't take her out to the park (read: off-road) last weekend.
Angry Bird (3/5): Again, a rather neat design. But as is the case with any aftermarket grille, make sure it fits your car well. You do not want bits of your car flying off when you hit the highway.
Bentley (1/5): Nope.

Ford Raptor (4.5/5): The best-looking aftermarket grille in our opinion. We wish Ford would offer this as standard or at least as an option from the dealership.
Ford Illuminated (3/5): This one's good too. Personally, I'm not a fan of illuminated grilles but if you like them, go for it.

Audi (3/5): We've seen so many examples of this grille out on the road. Personally, I liked the gentle curves and the hexagonal grille of the new Verna (pre-facelift) but Hyundai seems to have ruined it with the facelift. If there's a prettier grille option for the facelifted car, I'd happily take it.

Raptor (4/5): If the full-blown Ford F-150 Raptor is Yoda, then this here is Baby Yoda!
Illuminated (2/5): Not a fan of them, but plenty of people do seem to like these illuminated grilles.

We spoke to a few aftermarket dealers from across the country and almost all of them agreed that the Vitara Brezza was the most popular candidate for er… a plastic surgery. Of the lot, and we are sure you must have noticed it too, the most popular option seems to be the Compass grille followed by the various Land Rover designs. We still can't figure out why though, as the Vitara Brezza is quite a handsome SUV in its own right. Sure, it pales in comparison to the Tata Nexon, but it is far from being the ugly duckling in its segment.
It's quite evident that most car buyers in the country prefer to pick up a relatively affordable car and then deck it up to their heart's content rather than buy the model that they eventually end up imitating. There could be plenty of reasons behind their decision to do so and there are no right or wrongs behind them. After all, you have every right to personalise your ride to suit your taste as YOU are the one that paid the big bucks for it.

At the same time, we suggest you don't break any regulations under the amended Motor Vehicles Act that prohibits changes to the structure of the car, among other things, as that could lead to your car being impounded or worse, scrapped! Here's our tip: a little bit of restraint could help you make your car look as good as new when it comes to selling it in the used market. If not done correctly, aftermarket modifications could void your car's warranty, which will, in turn, affect its resale value. If it were us, we'd spend our dough on keeping our car spotless and rust-free by applying a paint protection film rather than on gaudy grilles that could earn the ire of fellow petrolheads.

In an ideal world though, we'd have preferred it if these after-sales body kits were manufactured and sold by the carmakers themselves as that would not only ensure the quality of the parts but also not compromise on safety. Sure, it may not work in their favour for less popular models in terms of achieving economies of scale. But they could consider offering it for their most popular cars, say for models that have an average monthly sales figure of 6,000 units or more? If the current pandemic has taught us anything, it is the fact that buyers are willing to spend a substantial amount of time on the internet to get their hands on the latest set of wheels available in the market. While recent initiatives like online bookings and test drives are welcome indeed, carmakers could consider giving customers the option of speccing and personalising their cars online for a more pleasant experience.
Maruti Vitara Brezza Video Review
More on Maruti Vitara Brezza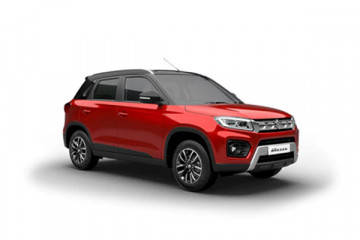 Rs. 7.51 Lakh Onwards
Ex-showroom, Delhi
Vitara Brezza Alternatives
See what our community has to say!
NEW
India's largest automotive community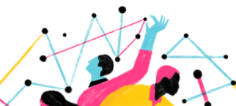 4 Offers Available