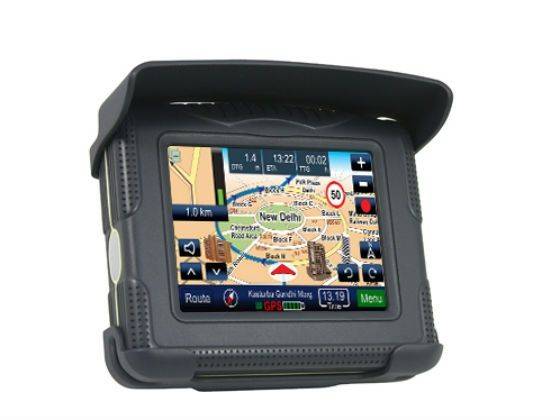 Ever thought of an uber-cool navigation device for your bike? MapmyIndia has launched something that should enthrall all biking enthusiasts and commuters alike -- 'Trailblazer 2,' a unique navigational device meant exclusively for two-wheelers.
The device has an 8.9cm touch-screen and features such as music, pictures and movies. It is pre-loaded with a 'Don't Panic' software which is a brand-new GPS interface by MapmyIndia.
Drawing charge directly from the bike's battery, the device comes with a special bike clamp mount to hold the gadget steadily against the handlebar. Riders or pillion riders within a range of 3 metres from the device can listen to the voice instructions via a Bluetooth headset.
Packaged along with a bike mount, bike charger, USB data cable, stylus, and a helmet voice instruction receiver, the device is priced at a one-time cost of Rs. 16,990 with no recurring usage charges and no dependence on Internet and mobile network for navigation. The price may seem steep but the device has many qualities currently not available on car-based systems. For instance, it is water- and-dust-proof, which make it ideal for bike travel.
Offering door-to-door navigation to house addresses in 50 cities, 10.33 million points-of-interest across various categories, 5,000 cities at street level with localities, streets, landmarks, 6,00,000 towns and villages connected by complete highway network across India, the Trailblazer 2 makes for a must-have gadget for riders who often head out on road trips or even city commuters.