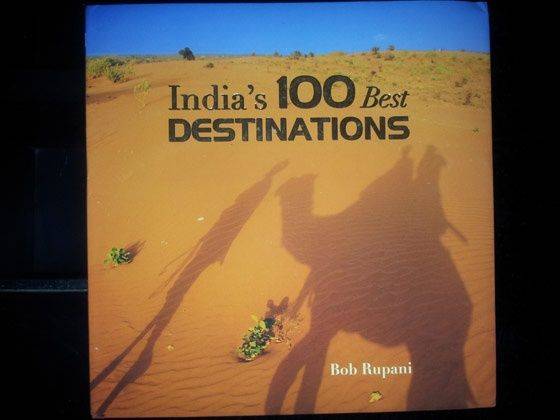 Planning a trip or searching for an exotic location in India to explore might seem like a cumbersome task; after all, finding the best destination isn't always easy. Having said that, we've come across a book that has all the attributes to work as the perfect referral to finding a location and simplifying your search.
India's 100 Best Destinations penned by Bob Rupani is not just a travel guide as it delves deeper than just providing the run of the mill information one would expect as the book captures the essence of each of these brilliant locations based on the first-hand experience of the author. In doing so, Bob has managed to cover the length and breadth of India from a point of view that is seldom found in other books based on similar topics which really adds to the charm. This is a book that invites you to explore India from a true travelers' perspective.
Having the good fortune of knowing Bob personally, I can vouch for the fact that his never ending enthusiasm to explore the length and breadth of this country is contagious! While I have done my fare share of road trips, it goes without saying that consulting Bob before leaving on a journey is a must for his insight has proved to be invaluable. It is his passion to travel that led him to write "Driving Holidays in India", a book released in 2005, and now he has followed this up with his latest guide to India's 100 finest destinations, and together these books form a great compendium for the experienced as well as the enthusiast traveler.
Another couple of aspects that are really commendable in India's 100 Best Destinations is the superb format and the accompanying design backed up by vivid photography that accompanies the write up of each location. The glorious pictures are the result of the labour of six talented photographers who have assisted Bob on his journey. Overall, this book is a brilliantly conceived guide to truly discovering India in all its glory, infused with an unparalleled level of passion that is brought about by Bob's unique style to tell it like it is.
India's 100 Best Destinations is priced at Rs 1950/00. Distributed by MediaStar and available from flipkart.com.