ANS and NNG introduce India-centric navigation device
Aug 28, 2013
Views : 12298
---
ANS and NNG have launched the Navigator A-501 in India, a personal navigation device showcasing India-centric features and updates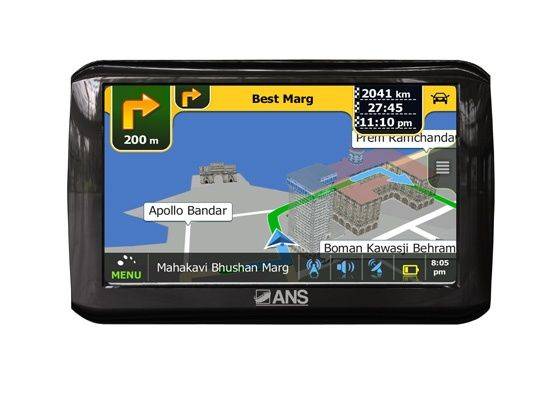 NNG and Ayana Navigation Solutions (ANS) have jointly introduced a new Personal Navigation Device (PND) called the ANS Navigator A-501. This new offering, according to the two companies, has been designed to find a way over the problems faced by commuters in India due to our rather 'unique' infrastructure
The device has a 5-inch screen that runs on NNG's iGO primo software. It is pre-loaded with the latest India maps and a total of over 7 million Points of Interest (POIs). The unit comes with a 1-year map update guarantee from NNG's update portal Naviextras.
There are a number of features built into this device. For example, the Integrated Quick Search (IQS) is a search mechanism that allows the driver to program his destination faster. By entering the first 3 letters of his destination, the software starts searching simultaneously across all available databases such as POIs, favourites, addresses, etc. It is somewhat similar to google search, which pulls up results as soon as you start typing in.
The Intuitive Navigation feature in iGO primo merges all available resources and interprets the driver's behavior thereby offering faster solutions. For example, in response to reduced driving speed, the software calculates detours, assuming that the driver has run into sudden traffic.
Addresses are stored as individual points on the map, which helps in more exact destination-finding and with historical traffic data available, the device is able to recommend the best route available to reach the destination based on the day of the week and the time of the day.
The software is also said to incorporate voice guidance in a way humans instruct each other by making reference to shops, monuments, buildings, etc. Of course the device also gets live traffic messages to warn the driver of congested road sections. What really stands out as a key aspect of the A-501 are the good quality images of junctions and terrain which simplifies turning maneuvers.
Commenting on the scope of navigation devices in India, Péter Bolesza, Vice President of EEU and Emerging Markets at NNG, said "India has a diverse demography and with increased urbanization, navigation solutions have become the need of the hour. We are convinced that iGO primo – easy and quick to use, and optimized for the Indian road system – makes driving an enjoyable and stress-free activity."
The new PND will be available in car dealerships, retail channels & aftermarket accessory stores from October, 2013.